In 2018 Canstar launched the Bank of the Year – Business Credit Cards award. For the second year running, BNZ has taken out top honours.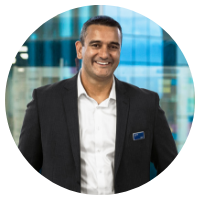 Speaking to Karna Luke, GM of SME & Enterprise Partnerships at BNZ, Canstar learns more about the bank's business credit card offerings and what businesses can do to better set themselves up for financial success.
Find out how business credit cards compare

 What sets BNZ apart in the market of business credit cards

BNZ have taken the time to ensure that we have coverage across the types of credit card offerings that will support businesses throughout their life cycle. We offer Low Fee, Low Rate, Rewards and Purchasing products that are all designed to help businesses achieve their goals and manage expenses.

What are some important factors to consider when deciding on a business credit card?

In New Zealand there are three main profiles of business credit cards available: low fee, low rate and reward generating. Determining financial behaviours – both in accumulating and repaying debt – is key to identifying which one is right for you and your business.

In a slower growth economy, how can business credit cards support businesses?

As with all credit cards, choosing the right one and exercising financial discipline is key to getting a particular type of credit card to work for a business. And, the other way around where they face working to pay off a rising credit card bill.
Ultimately, a business credit card should help business cash flow, not be an additional expense, which can happen if paying higher than necessary fees, or worse, get caught up in a mountain of compounding interest. So, by identifying spending and repayment habits, businesses should be able to identify what's right for them.

What does BNZ do that is most critical in helping businesses to grow?

Thanks to advances in technology, there's been an explosion in the number of complex tools and services business owners can access to help them to run operations. These tools and services are opening up vast new streams of data – and opportunity. More information is helping them know their customers so much better, so they can alter offerings accordingly and better grow their business.
In this kind of environment, if you're one of those who aren't making the effort to be highly attuned to what your customers' need – particularly by harnessing technology – those customers won't have much trouble finding an alternative product or service elsewhere.
Canstar's verdict: Why BNZ is the 2019 Bank of the Year – Business Credit Cards
"Performing with strength across each of the consumer profiles rated by Canstar. [low rate, low fee and rewards], BNZ has displayed commitment to delivering products which suit a range of business requirements," says Jose George, Canstar New Zealand general manager.
"The bank has an affordable option for business customers who may be carrying some debt from month-to-month with its low rate Business First Lite Visa which offers a market leading purchase rate of 14.95%," Mr George adds.
BNZ's Business First Visa performs well in the low fee profile, offering one of the lowest annual card fees of $25 per year.
As far as rewards go, BNZ's Advantage Visa Business offers cash rewards [and Fly Buys points] with a high return of $1 cash back for every $75 spent [or one Fly Buys point for every $15 spent].
The card also offers a lower annual fee compared to other 5-star rated products, with a half-yearly fee of $50, which is waived when $24,000 is spent within a six-month period.