ANZ wins Canstar's Award for Most Satisfied Customers | Small Business Merchant Services for the second year in a row.
Small businesses need to know they can rely on their merchant services. If electronic payments cease and they can't process day-to-day financial transactions, they lose trade. And as customers walk out of the door, the cost in lost business can quickly add up.
But which financial institutions offer the best merchant service products to their customers? There are a number of different options for small businesses to choose from and the level of service and the quality of their products varies between them.
Indeed, Canstar's latest research into small business in New Zealand reveals that there are some large gaps in small business consumer satisfaction with their banking providers.
So, as part of our mission to inform business consumers of the best NZ has to offer, each year Canstar talks to hundreds of Kiwi small business owners to rate their satisfaction with their banking providers. 
For this year's Most Satisfied Customers award, we canvassed the opinions of over 140 NZ small business owners who rely on their merchant service facilities, across a range of categories, to measure and track their satisfaction.
To decide which Merchant Service provider offers the best level of customer satisfaction, each was rated across the following categories:
Overall Satisfaction
Customer Service 24%
Device Functionality 2%
Fees & Charges 31%
Online Reporting 2%
Reliability 19%
Speed of Service/Transaction 9%

ANZ: No.1 for
Merchant Services
And coming out on top for the second year in a row is the ANZ. In our ratings it's the only provider to earn a top 5-Star rating for Overall Satisfaction. In fact, across the board it scores 5 Star in every category measured, except for Fees and Charges, for which it scores 4 Stars.
Back-to-back wins is a great achievement for ANZ and an even more remarkable feat as it comes on the back of two other Canstar Business Banking Award wins for the ANZ in 2022.
This year, the ANZ has added these Canstar awards to its trophy cupboard: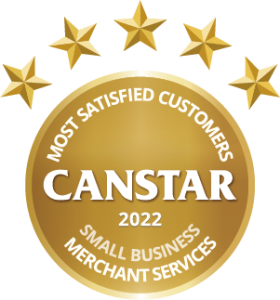 What Kiwi small businesses want from their merchant services providers
From our research survey it's clear that low costs are the biggest concerns for small business owners. Fees & Charges are cited as the biggest driver of satisfaction among small business owners with their Merchant Service providers.
This comes against a backdrop of new legislation set to kick in, latest this year, in November, that will set limits on interchange fees and put downward pressure on the merchant fees paid by businesses.
It's interesting that Customer Service (24%) places ahead of Reliability (19%) for small business owners, indicating that network reliability issues are less problematic than the service they receive from their providers.
Overall, the main drivers of Merchant Service satisfaction are:
| | |
| --- | --- |
| Drivers of satisfaction | % |
| Fees/Charges | 31% |
| Customer Service | 24% |
| Reliability | 19% |
| Speed of Transaction | 9% |
| Device Functionality | 2% |
| Online Reporting | 2% |

ANZ the Best for Small Business
As we mention above, the ANZ's award for Most Satisfied Customers | Small Business Merchant Services is just one of three it is celebrating this year. The most prestigious of which is our Bank of the Year | Small Business Award.
The Canstar Bank of the Year | Small Business Award recognises the banking institution that provides the strongest combination of business banking products, as well as excelling in a range of institutional factors and quality service to small businesses
For this year's Bank of the Year Award, our expert research team assessed five eligible banking institutions. They were rated across:
Products: for example, lending, deposit and savings accounts
Business banking services: including, support services, advice, insights and physical branches
Customer satisfaction: covering value for money, communication and dispute resolution
In total, we crunched the numbers on over 50 banking products, including: credit cards, business loans and equipment finance, business savings and transaction accounts, insurance, international banking and risk management.

So whether you're looking for the best in small business banking, or the best in small business merchant services, your choice is simple, the ANZ.
For details on the ANZ's Bank of the Year Award | Small Business click here. Or to learn more about its Merchant Services win, just click on the following button:
For more on our Merchant Services award click here!
---
About the author of this page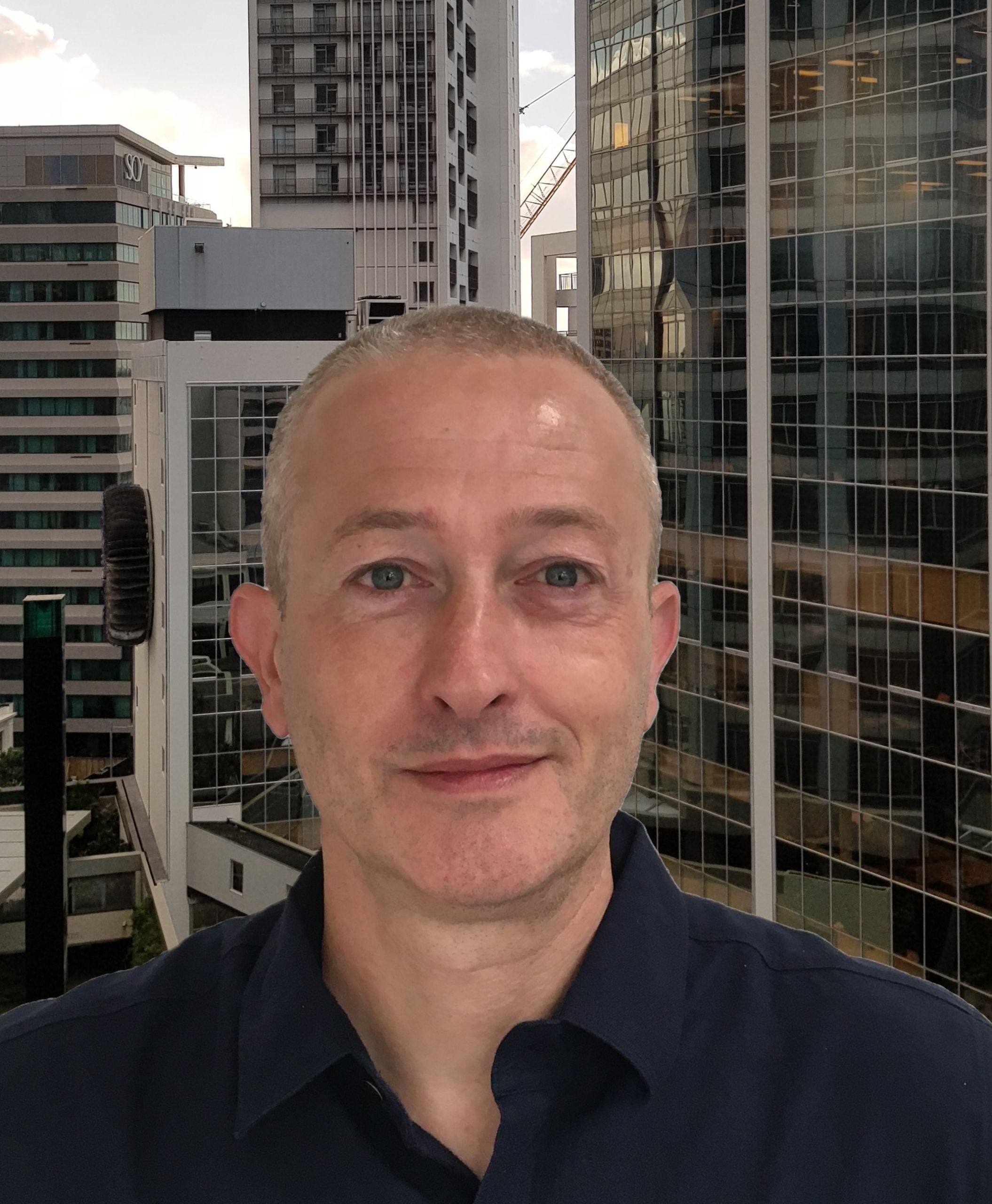 This report was written by Canstar's Editor, Bruce Pitchers. Bruce began his career writing about pop culture, and spent a decade in sports journalism. More recently, he's applied his editing and writing skills to the world of finance and property. Prior to Canstar, he worked as a freelancer, including for The Australian Financial Review, the NZ Financial Markets Authority, and for real estate companies on both sides of the Tasman.
---
Enjoy reading this article?
You can like us on Facebook and get social, or sign up to receive more news like this straight to your inbox.
By subscribing you agree to the Canstar Privacy Policy