ANZ is the cream of the crop when it comes to agribusiness banking, with the provider recognised as the Canstar Bank of the Year – Agribusiness, for the eighth year in a row.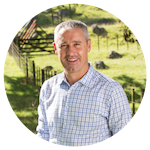 We spoke to Managing Director, ANZ Commercial and Agri Business, Mark Hiddleston, to see how the bank supports its agribusiness customers.

ANZ has won Canstar's Agribusiness Bank of the Year Award for eight years in a row. What sets ANZ apart in this space?

New Zealand's agri sector is vitally important to our prosperity and, at ANZ, we want to bank with farms that are sustainable in every sense of that word.
We are really proud to work alongside our customers to help them invest and build resilience into their businesses, to ensure we have a successful sector for the future.
Our specialist agri bankers understand our customers, the communities they live and work in, and the changes and challenges facing the sector.  This is essential to help us navigate the road ahead together.

Agriculture is a challenging industry, how does ANZ work with farmers through their tough times?


There are other times – during drought, flooding or bio-security issues – where ANZ works together with industry, and our customers, to provide relief packages to support them through this time.
ANZ also has a dedicated insights team, who work closely with our agri bankers, to understand the environment our customers are working in, and the challenges they face (sustainability, innovation, productivity, tech, adding value).
The team regularly produce industry insights, financial benchmarking reports and a range of farm performance analytics for the dairy, red meat and horticulture sectors.
These strategic papers challenge us, and agribusinesses, to create debate on how we can improve business performance and opportunities to drive productivity and diversify the sector.

How does ANZ support agribusiness customers with adapting to changing technology and meeting environmental challenges?

With new rules on the way, aimed at reducing the impact of farming on waterways, a farm environmental plan has become as important as a LIM [Land Information Memorandum] report, when buying or selling a farm.  Already, environmental compliance is a major box to be ticked for farm buyers and lenders.
In this market, farms that haven't done a substantial amount of work around future water allocations, nutrient discharge allowances and how they will impact on land use intensity, can expect to not realise their full value.
At ANZ, we are focused on helping agribusiness meet the challenge of developing sustainable farming practices, and we use science and technology to be more precise in the way they [our customers] run their businesses.
Our Environment Loan supports customers developing a farm environment plan. The lower interest loan can be used for a range of investments and is designed to develop or
The good news is, most of our customers are already well ahead with this and we continue to see plenty of examples where customers are growing and preserving the value of their land and businesses, through investment in environmental initiatives.

How does ANZ support agribusiness customers with succession planning?

The reasons outlined above show how crucial it is for farmers to have the right mindset about how they are placed to meet some of the challenges ahead.  We want to create the type of farming businesses that New Zealand should aspire to lead the world in – efficient, sustainable and high tech.  We want to attract talent into the sector and to do that, you need confidence in the sector.
ANZ also runs regular workshops and educational sessions looking at succession planning.  We also work with industry and through partnerships, like the Red Meat Profit Partnership.
Succession planning is different for every business. We advise people to start thinking about it earlier, rather than later, and to talk to our bankers who have helped many other customers through a successful ownership transition.
Canstar's verdict: Why ANZ is Bank of the Year – Agribusiness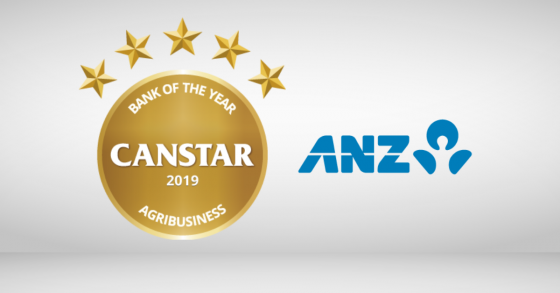 ANZ retains its title as the Bank of the Year – Agribusiness, after winning the award every year, for the past seven years.
Canstar's Bank of the Year – Agribusiness Award recognises the institution that excels in providing strong products, as well as support for the agribusiness industry.
"ANZ has continued its strong performance, outperforming other banks in the market in service and support, information and education, and disaster relief or assistance," says Jose George, Canstar New Zealand general manager.
ANZ has a large network of agribusiness managers, and supports its communities through programmes such as the Primary Growth Partnership – Red Meat Profit Partnership.
ANZ also provides benchmarking for sheep and beef farming. Farm benchmarking is essentially the process of analysing the farm's performance and profitability over a period of time, and then comparing it against the performance of other similar businesses. The bank can then identify areas to improve.
Further strengths of ANZ include its education programmes and succession planning for the agricultural industry.
"ANZ excels in providing for the agribusiness industry, due to its strong offering across the board," says Mr George.