The Reserve Bank of New Zealand led a makeover of New Zealand paper money, but it serves a greater purpose than making New Zealand cash look pretty in your wallet…
In 2014, RBNZ announced that Kiwis would soon have more vibrant and secure banknote designs – although reassuring spenders at the time that the pictures on our notes and coins will remain the same.
Labelled "Brighter Money", the new notes are the same size and denomination as our current currency, and are made of the same material as current banknotes.
What are the main changes to New Zealand paper money?
The main changes to New Zealand paper money are the inclusion of more sophisticated security features, larger print, and greater colour contrast in New Zealand cash notes. The larger print and new colours are to aid the visually impaired in distinguishing between different notes. The different notes will remain of different sizes to provide additional help in distinguishing between notes.
The new security features include a larger transparent window and 'striking holographic features', both of which will make the notes very easy to verify, but hard to counterfeit, according to Reserve Bank Deputy Governor Geoff Bascand.
"Counterfeit rates are low in New Zealand compared to the rest of the world, but technology changes are making it easier and we need to stay ahead of the game," he said.
The new $5 and $10 notes were released in October 15, 2015, with 9.7 million notes already dispensed. The $20, $50, and $100 notes are now in the market as well.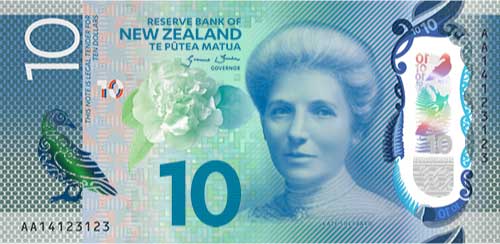 New Zealand cash changes: "A significant milestone"
The Reserve Bank's Head of Currency, Property and Security, Steve Gordon, said the changes to New Zealand cash – with the release of the remaining Brighter Money Series 7 notes – is a significant milestone for the project to make New Zealand paper money more secure.
Mr Gordon says the RBNZ expects retail banks will continue to make orders for the new New Zealand paper money while they replace the old notes.

For a period of time following the release of the new-look New Zealand paper money, both versions will be considered legal tender; the length of the co-circulation period is currently unknown.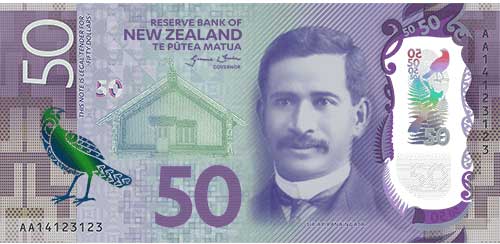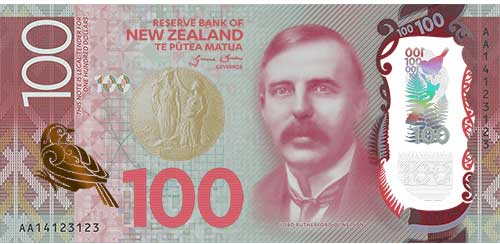 "The Reserve Bank will withdraw the old series notes from circulation naturally as the banks return them to us. Our note circulation and distribution strategy has been designed in consultation with industry, and it represents a 'business-as-usual' approach which should minimise the additional costs of introducing new notes," Mr Bascand said.  You can find out more at brightermoney.co.nz.