Not everyone wants to invest with the high street banks and, luckily, there a range of other fixed interest investment options to consider.
Putting your savings in the bank might be the go-to for many people, but it's not everyone's first choice out of the fixed interest investment options. They'd rather put their money elsewhere. That "elsewhere" in New Zealand includes a wide range of options from little local building societies to ethical or religious savings organisations.
Other fixed interest investment options include:
Little known banks:
Lesser known banks in New Zealand include the Co-operative Bank, SBS Bank, Heartland Bank, TSB Bank, BankDirect, RaboDirect, and HSBC. The Co-operative Bank, TSB Bank and SBS Bank give their profits back to customers and the community. These three are New Zealand owned as is the Heartland Bank. HSBC and RaboDirect are huge global banks with relatively small New Zealand operations and BankDirect is owned by ASB. While this might not fit the "beyond the bank" description, it gives you another investment option to consider than the bigger corporate banks.
Credit unions:
These are organisations that offer 24/7 bank-like services such as ATM access, EFTPOS cards, Internet and telephone banking, credit cards, personal loans, mortgages, and KiwiSaver accounts. Some have unusual products, such as Christmas Club accounts and bereavement funds. Some credit unions such as the Police and Firefighters credit unions only offer services to that industry. Medical Assurance Society, whilst not a credit union offers similar services to medical professionals.
Building societies:
Building societies such as the Herataunga, Napier, Nelson and Wairarapa are mutual organisations owned by their members. Originally, savers clubbed together to provide loans for members who needed them. These days, building societies offer similar services to banks, but often limited to people who live in their local area. The New Zealand Government provides more information on building societies on its companies office website, including the function and obligation of building societies to its members.
Debt securities (bonds):
These are a type of fixed interest investment that trades on the NZDX, a subsidiary of the NZX. Debt securities are loans to companies, which pay fixed interest rates. Instead of cashing them in with the company, investors can sell them on the NZDX market to other investors. The prices of these debt securities do go up and down a bit according to interest rates. If, for example interest rates offered by banks rise by 1%, the value of a debt security will fall slightly because it is no longer as appealing to investors.
Cash management funds:
Fund management companies often offer Pies and other cash-based funds to invest in. For example, Tower and the Public Trust both offer cash funds. Financial advisers often have cash management accounts where investors can park their money until it is invested elsewhere.
Others:
If you're Ngai Tahu, it's worth considering the Whai Rawa savings scheme, which matches up to $200 worth of savings each year and makes other payments to members. There are also religious savings schemes aligned with churches such as the Presbyterian Savings Scheme, Baptist Savings, The Bible Society and the Quaker Investments Ethical Trust (QIET). Prometheus and others offer ethical savings options.
Do your research on fixed interest investments performance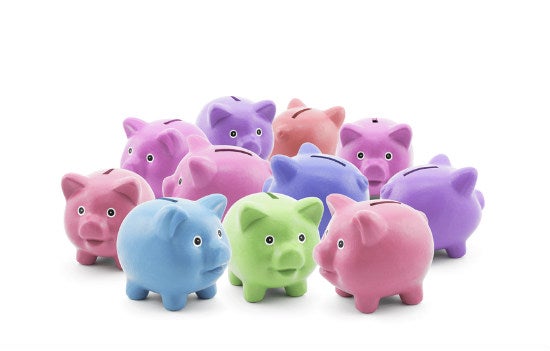 Whatever you choose to do, make sure you spread your risk. It's never a good idea to put all of your eggs in one basket. You should also check the fixed interest investments performance in terms of the organization's credit rating. Be aware that some of the organisations mentioned in this report have lower credit ratings than the banks. While no investment is 100% safe, remember that the higher the credit rating of fixed term investment options, the safer it is considered to be.