Don't get seduced by interest rates alone when you compare term deposit accounts – watch out for potential disadvantages of term deposits in the form of hidden fees…
The days of 9% term deposit rates are a distant memory but banks remain fiercely competitive in a bid to win your investment dollar. And, while retirees may not get the same returns on their cash holdings, it is worth remembering that inflation is currently super-low, which means that at least cash savings will not be going backwards after inflation and tax.
So, we've given you the good news with term deposits to put a pep in your step as you compare term deposit accounts, but it's time to get frank about the potential disadvantages of term deposits. One of the many dreaded 'f words': fees.  While some banks have recently boosted their term deposit rates, there are still holding costs which need to be front of mind while you compare term deposit accounts. One of the disadvantages of term deposits is, if you overlook these fees, any interest rate you earn can be eroded.
Fees to be aware of when you compare term deposit accounts
Here are three potential costs to be aware of before committing to a term deposit
1. Early exit costs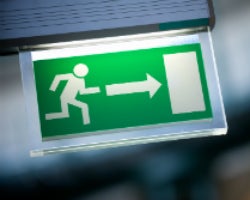 So, you've gone into a term deposit with the best of intentions and are mentally prepared to lock away your money in the interest of saving. But suddenly you need to fork out thousands for emergency dental work, or your car breaks down. These things happen, despite your keen attitude to save. One of the disadvantages of term deposits, is they are designed so that you do not touch your money for the defined period of time. No one plans to be caught up in an emergency but sometimes it happens and you may need to redraw some cash. In this situation, the prepayment or early withdrawal fees could potentially be as high as 60% of the interest earned. Being aware of what an early exit will cost you – or whether it is available – will help you make a more informed decision when you compare term deposit accounts.
2. Deposit Accounts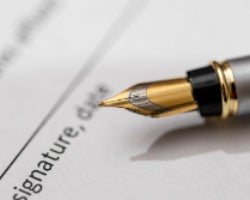 In order to take advantage of some term deposits, you are required to open a deposit account with that particular financial institution. If this is the case, what are the costs involved? This another important cost to keep in mind as you compare term deposit accounts. It is also one of the disadvantages of term deposits that you need to weigh up against any interest rates you may generate from the investment. Any ongoing account-keeping fees associated with this mandatory deposit account will eat into the interest rate your money might be earning at term. Does the return outweigh the fees?
3. Automatic renewal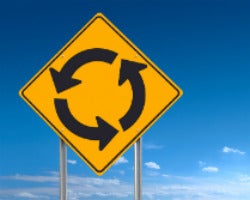 Investors should be aware of any automatic rollover conditions when they compare term deposit accounts. Often, matured term deposits may be rolled automatically to a new term, however, one of the disadvantages of term deposits if they are rolled over, is you may not get the best rate. Some banks offer a very attractive interest rate for the initial term but, once the term is completed, the rate for a similar term can be significantly lower! To avoid this, be clear on bank rules regarding notifying you when the term is due to expire. Better still, make a diary note on your calendar and get in first. Don't feel obligated to keep rolling your money over with the same institution; compare term deposit accounts, including the rates on offer, and select one that suits your needs the best. Generally, there will be a grace period during which time an investor can ask the bank to withdraw or transfer the money.
Other factors of Term Deposit accounts to be aware of: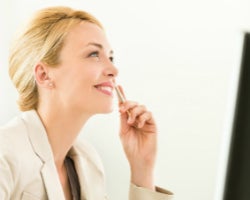 As long as you are aware of any potential fees with term deposits, there is no need for any nasty surprises. However, it is really important to go in eyes wide open as you consider term deposits. So, here are a few things for you to consider.
| | |
| --- | --- |
| Length of the term deposit | Banks might offer more attractive rates for certain length term deposits, but make sure you are OK for your money to be locked away for that period. |
| The best savings option for you? | Other savings options, such as a notice saver account, may be the way to go if you think you might need to dip into your savings – you need to weigh up the options |
| Negotiating term deposit rates | Don't underestimate the power of negotiation with term deposits – you might even secure a better rate! |
| Thinking beyond the bank | Have you considered investing outside the high street banks? There are other investment options available which could be worth considering |