Tenure, penalties and rollovers, there's a lot more to consider with investing than just types of term deposits. Canstar breaks down what to look out for when choosing a term deposit product
While headline interest rates are often the first thing you notice, there are other things to consider before making a selection from the types of term deposits available. Keep in mind, as well, term deposits are not a one-size-fits-all bank product, your own individual financial needs will influence what works best.
Bank deposit products:  breaking down the lingo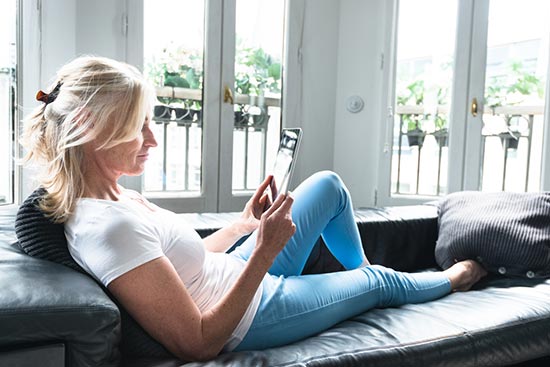 As is often the case with financial products, new lingo pops up left right and centre. To help make the most informed decision, it's important to not only know what the terms mean, but to understand how these factors  could impact on your choice of product/how the product works for you. Here are some specific aspects to consider with term deposits.
Tenure 
Tenure is the length of the investment. Should an investor choose six months, one year, two, three or even five? The ideal tenure will depend on each individual's personal situation, so it's important to think about your own financial needs when comparing bank deposit products. For example, do you have any big events coming up that may mean you have to tap into your savings?
Withdrawal penalties
Weigh up the available interest rate with the likelihood of needing to access your cash early. Early withdrawal penalties do apply on term deposits and can be costly if you don't consider this with bank deposit products. Often the penalty is losing the interest you have accumulated (or a certain percentage of). The Banking Ombudsman cautions investors against diving headfirst into a term deposit without first thinking about any possible penalties should you need to break it. Financial service providers are not legally required to allow customers to access their funds early. However, if you can demonstrate you are in hardship, you might be able to withdraw your funds without giving notice.
The banking ombudsman scheme stresses how important it is to do research before agreeing to any term deposit. In the first instance, check the investment statement to review any terms and conditions. If you're still unsure of any of the vital details, such as what you may need to do if you have to break the deposit early, check with the provider before you deposit your funds. And if you're already thinking you might need to break the deposit before the term is up, you might want to consider a shorter term or even a different savings option.
Rollovers
Another important feature of term deposits to be aware of is what's known as an "automatic rollover". Various term deposit providers have a practice of rolling matured term deposits over to the same term. On the one hand, this may take some of the hassle out of deciding what to do with your term deposit. But it could also mean losing out on extra savings if you roll over onto a less favourable rate than is now available on the market. Generally, investors have a specified grace period where they can withdraw or transfer the money. It's a good idea to put a note in your diary when your term deposit is due to mature, so you can have another scan of term deposit rates available on the market. Canstar has more detailed information on term deposit rollovers in this guide here.
Effective Rate 
Just like the big fat sale sign in shop windows on Boxing Day, there is often more than meets the eye with term deposit headline interest rates. Reading the fine print on bank products is a non-negotiable. Two bank deposit products may be advertised as having the same headline interest rate, but, and it's a big but, the final return on the investment can vary significantly depending on how the interest is calculated – it may be calculated daily, monthly, annually or at maturity. As is the case with choosing a term deposit length, don't let an appealing interest rate sway your decision entirely. The devil is in the detail, so always compare the effective rate of other providers as part of the term deposit decision-making process.
Check the providers' credit rating
During the peak of the global financial crisis, the New Zealand Government introduced a security vetting system of deposit providers, called the "Deposit Guarantee Schemes", but this scheme as since ended. This means it's up to the investor to add a security check to the checklist before signing on the dotted line for a term deposit. Fortunately, New Zealand financial institutions are comparatively stable. But it's still advisable to check a financial instruction's credit rating as an assurance before you lock away your savings with them.
Term deposits: are they right for you?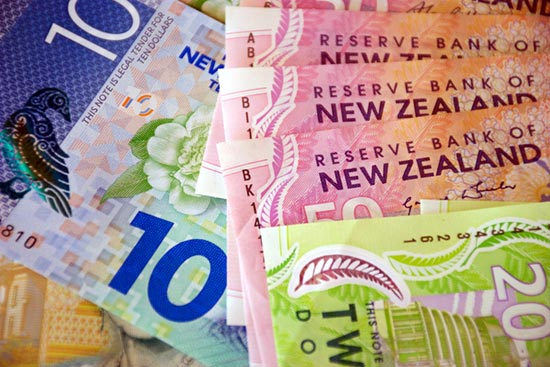 Now that you've grasped the lingo, take some time to consider whether a term deposit is the most suitable savings option for you. Canstar has highlighted a few pros and cons of this savings option to get you started:
Pros and cons of term deposits
PROS
CONS
You receive a specified interest rate at the end of the term, regardless of whether rates drop in the meantime
Online savings accounts sometimes offer higher interest rates.

 

Savings are locked away, preventing the temptation to spend it all.

 

Your money is not available for use at any time. You pay a penalty if you need to withdraw your money early.

 

Low-risk investment – less volatility in the term deposit market.

 

The real rate of return is not as good as it seems. To calculate your actual profit from a term deposit, subtract the current inflation rate from the interest rate paid. For example, if inflation was running at 1% and your term deposit was paying 3%; your "real" rate of return is 2%
Term deposit options: are you getting the best deal?
Last – but definitely not least – take some time out to see what other providers are offering with term deposits. According to Canstar's latest research, there is quite a bit of competition in interest rates, particularly in the longer term deposits. In the case of five-year term deposits, seven out of the nine providers Canstar rated increased their rates at the start of 2017, compared with the same period the previous year. But, as always, there is more to consider than the rate, including any associated fees and whether you can even afford to lock away your money for the term. Check out Canstar's latest term deposits ratings to help work out what's best for you.