Want to earn high interest on your term deposit but fear you won't break even on your savings? Buckle up, CANSTAR is taking you on a term deposit discovery ride and we've done the calculations for you. 
The days of having a cash rate as high as 8.25% are only a faint memory now. While this is fantastic for those paying off a home loan, it′s bad news for those trying to find a healthy return on their savings. But even so, good news, our currently-low low inflation rate leaves plenty of room for your wealth to grow.
Saving money tips: Working out required rate of return to break even
The table below shows the gross before-tax return that is needed from a term deposit in order to break even, across the various income tax thresholds.
Our CPI increased 0.4% in the June 2016 quarter, with annual CPI also at 0.4%. In some ways that is good for savers as low inflation reduces the risk of the net value of your savings going backwards in a cash investment.
Marginal Tax Rate
Annual inflation rate
Gross before-tax return needed to break even
10.40%
0.40%
0.45%
17.50%
0.40%
0.48%
30.00%
0.40%
0.57%
33.00%
0.40%
0.60%
Sources: Inland Revenue, Statistics New Zealand, Canstar
Earn high interest – we all want to do it, but what about inflation?
The combination of cash rate and inflation makes it important to choose a term deposit that offers outstanding value for money across rates, fees and features.
To add to your toolkit of saving money tips, Canstar has crunched the numbers on term deposits from 9 institutions across New Zealand  to determine which products offer outstanding value for money. Compare your options on our website to see which institutions are the cream of the crop for 2016.
Having another look at saving money tips – such as budgeting and bank saving tools – will also help you along the way to boosting savings.
Source: ASB Bank

Saving money tips: Know what to look for in a term deposit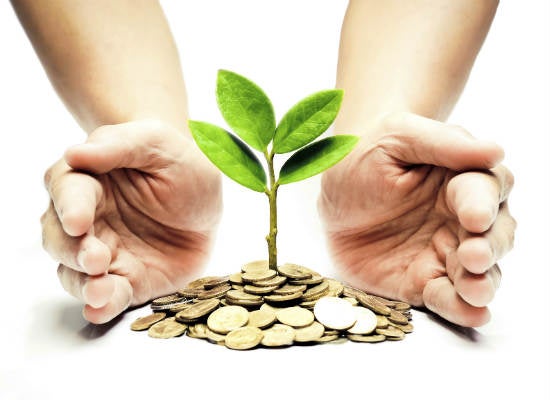 Picking a term deposit means more than just looking for a way to earn high interest. We know that's the main thing you're looking for, but we also have to consider the other factors that make good value.
If you've never had one before, a term deposit is a cash investment that you place in a special account in a financial institution for a fixed time period (the term), in exchange for receiving a fixed rate of interest on your money. The money can usually only be withdrawn at the end of the term, unless you pay a fee to withdraw it early.
Term deposits are popular with investors who want a guaranteed return but also want to protect their capital from riskier strategies like the fluctuating share market.
Aside from finding rates which earn high interest, consider:
The Length of term
What terms are available? What rates apply to different terms? Knowing the responses to these questions will go a long way in terms of saving money tips.
We rate the full range of terms from short-term deposits of 1 month to 5-year term deposits. Institutions should offer a wide range of term lengths in order to cater for different appetites.
For example, short-dated terms of 1-12 months are suitable for those who don't want to risk missing out on a rise in interest rates by tying up their money. Meanwhile, long-dated terms of 2-5 years are ideal for those who would prefer to keep their money safe from short-term dips in interest rates.
You need to decide what the ideal tenure is for your personal situation before opening a term deposit.
How do I apply for a term deposit?
We consider how easy it is to apply for a term deposit, and whether you need to open a separate account with the institution before starting a term deposit.
Applying for a term deposit should be the same as applying for a normal bank account – the same need to prove your identity, naturally, but not too many time-consuming forms.
It's even easier if you already do your banking with that institution. You should be able to decide how much to invest, lock in an interest rate, and fill in a form online. It should be quick and easy and not require you to take time off to visit a branch in person.
If an institution requires you to open a deposit account in order to start a term deposit, check what the fees and other costs would be for that deposit account. Any account-keeping fees would just eat away the interest you receive from your term deposit.
Early exit or partial withdrawal
We consider how easy it is to make partial or full withdrawals of your term deposit from that institution, and whether any pre-payment or early withdrawal fees are charged. In our database across term deposits available in NZ, only 3 out of 32 term deposits allow you to withdraw part of your deposit (partial withdrawal) without charging any penalty. So it's a good idea to shop around.
What if you need to access your money before the end of the term? No one plans to get caught in an emergency financial situation, but you don't want your banking institution to rub salt in the wound. Thankfully, our database shows that a solid 19 out of 32 allow you to withdraw early for hardship without a penalty.
Maturity and renewal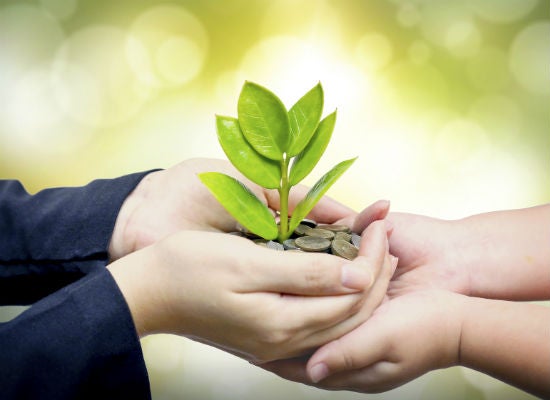 While you might be stoked with securing an initial term deposit which will earn high interest, keep in mind the importance of what will happen when the term deposit matures. We consider how your term deposit maturing is communicated, and whether your term deposit renews automatically or not.
Automatic renewal of your investment can be a common pitfall, particularly if you assume that your money will be automatically renewed onto a similar interest rate. To avoid automatic renewal and instead shop around for a good rate, you should know whether or not your institution will notify you when the term is about to expire. Then you can make a note in your diary and do your research before it automatically rolls over.
We also consider how easy it is to rollover your term deposit if you decide that the renewal interest rate will suit. It should be easier than applying for a whole new term deposit from scratch.
The realrate of return
Term deposits are by their nature not a high-growth, high-risk investment option. So it's important to work out what your "real" rate of return is by subtracting inflation from the interest rate you're expecting.
For example, if your term deposit pays 4% and inflation is still sitting at 3%, your "real" rate of return is only 1%. That is, until the tax office gets to it! This is why it's so important that we look around for a good rate for you.
We also consider what different options there are for how often you wish to receive interest pay-outs. You can usually receive interest either annually, or at the maturity of your term.
Finally, the overall return you get on your investment will be affected by any fees attached to a deposit account or the term deposit itself. Whether you pay these fees at setup or at maturity, they can add up to a fair chunk.
Read the Product Disclosure Statement (PDS)
As with all financial products, it is vital that you read the Product Disclosure Statement (PDS) so that you know exactly where you stand on a number of issues. Even if you have taken out a term deposit with the same bank before, make sure you still read the latest PDS, as terms and conditions can change and you don′t want to be caught out. Failing to do this could throw out the window all your other saving money tips. When reading, look out for the features we've highlighted – maturity conditions, pre-payment penalties, and fees.
Check the credit rating
Check the credit rating of your chosen financial institution and ensure that you are comfortable with it. This year's winner of our Term Deposits Award, Kiwibank, has an A+ rating.