Need a little extra cash as you head into retirement? Heard of reverse mortgages but don't know how they work? Canstar explains what a reverse mortgage is and what to be aware of before signing on the dotted line
There are many ways to pay for costs that come up in retirement; join a KiwiSaver scheme to build up a retirement savings pot, ensure your home is paid off and use your own savings to supplement the Government's Superannuation scheme. But what options do you have if you need that little bit extra for an emergency expense or one-off indulgence?
One option is to meet with a lender and discuss the possibility of a reverse mortgage; this could be a financial lifeline as you start to think about preparing financially for retirement. But entering a reverse mortgage contract is not a decision to make lightly. Canstar looks at what you should consider before taking out a reverse mortgage in New Zealand.
Who are reverse mortgages targeted at?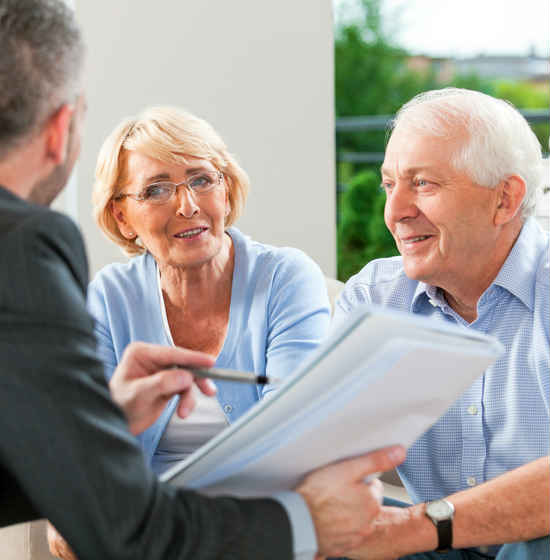 A reverse mortgage is targeted at people aged 60 or over who have significant equity in their home. According to the New Zealand Government website, you can get a reverse mortgage if you've paid off your mortgage, or only owe a small amount. A reverse mortgage allows the borrower to access the equity in their property but they can only borrow a percentage of the home's value. The lender is likely to have a minimum age requirement to apply – commonly 60 years of age. Reverse mortgages mean the borrower can access the equity, without having to repay the service or loan while they still live in the home.
What is the reverse mortgage money spent on?
The money from reverse mortgages might be spent on day-to-day living expenses and purchases, such as overseas holidays.  Retirees also use reverse mortgages to pay off other debts, such as home improvements, according to a leading reverse mortgage lender, Heartland Bank.
The amount you can borrow depends on the age and the value of your house, as well as your own age, so that you should never end up in negative equity where you owe more than the house is worth. On the other hand, you still own your home and continue to earn any capital gain as it grows in value.
Are there any risks with reverse mortgage loans for seniors?
A reverse mortgage brings with it risks that the value of the property involved  does not grow as quickly as expected, or even that the property value may drop, the Reserve Bank of New Zealand (RBNZ) says. In these scenarios, the reverse mortgage lender is exposed to a loss. The power of compound interest could also turn the loan into a negative equity. RBNZ, therefore, determines that reverse mortgages have a higher risk profile than that of standard home loans.
Compare current home loan rates with Canstar
In 2015, despite pushback from banks, RBNZ cracked down on regulations around reverse equity mortgages, out of concern that lenders would be left in strife if house prices slump or interest rates rise.
How many Reverse Mortgage lenders are there in New Zealand?
In 2019, Heartland and SBS are the only banks in New Zealand offering reverse equity mortgages.
Reverse equity mortgages all but dried up after the global financial crisis in 2007 to 2008, with lenders closing their books on new business for this type of lending. However, reverse mortgages remain a key part of Heartland Bank's lending, according to the bank's website. 
So, should I sign up with a reverse mortgage lender?
Signing up with a reverse mortgage lender is not something to rush into. These types of mortgages can be controversial and its important to do your homework. Get financial and legal advice before signing up.  We also recommend consulting with your family.
Even though you don't need to make repayments, as mentioned earlier you need to pay attention to compound interest, as it can quickly increase the debt. This problem is further heightened if property prices do fall.
How can reverse mortgages affect my retirement plans?
Having a reverse mortgage can throw a spanner in the works when it comes to your retirement plans if you don't pay attention to home loan interest rates. It's important to note that interest rates on reverse equity mortgages are usually higher than rates for regular home loans.
What should I ask reverse mortgage lenders?
One of the questions to ask is whether the provider is ethical. You should also ensure that the lender can offer the following guarantees:
you won't be forced out of your home for as long as you choose to live in it.
the amount required to repay the loan will never exceed the net sale proceeds of the property, and
there is no requirement to make loan repayments until the end of the loan.
As the current generation retires, hopefully there will be no need for reverse equity mortgages. If everyone contributes to KiwiSaver now, they'll have a good quality investment portfolio on retirement and won't need to borrow against their homes.
Reverse Mortgages: A recap
Reverse mortgages are targeted at those of retirement age and who have significant equity in their home.

Reverse mortgages allow you to borrow against the equity in your home.

These loans have a higher risk profile than standard home loans and so have higher risk weightings. 

It's important to ensure reverse mortgage loan lenders are ethical, for example, check that you won't be forced out of your home for as long as you choose to live in it. 
Compare Home Loans with Canstar