Co-author: Michelle Norton
Need a little extra cash as you head into retirement? Heard of reverse mortgages but don't know how they work?
Taking out a reverse mortgage can essentially allow you, to put it bluntly, eat your home. The reverse mortgage lender offers a mortgage on your property, with no repayments due until you move out.
Meeting with reverse mortgage lenders can be a financial lifeline as you start to think about preparing for your retirement.
Who are Reverse Mortgages targeted at?
A reverse mortgage is targeted at people aged 60 or over who have significant equity in their home. A reverse mortgage allows the borrower to access the equity in their property. These types of mortgages mean the borrower can access this equity without having to repay the service or loan while they still live in the home.
What is the reverse mortgage money spent on?
The money from reverse mortgages might be spent on day-to-day living expenses and purchases such as overseas holidays, but sources say that more commonly the funds are used for large-one-off costs such as renovations, cars and medical procedures.
The amount you can borrow depends on the age and the value of your house, as well as your age, so that you should never end up in negative equity where you owe more than the house is worth. On the other hand, you still own your home and continue to earn any capital gain as it grows in value.
Are there any risks with reverse mortgages?
One of the risks of a reverse mortgage, according to RBNZ is, if the value of the property does not grow as quickly or as anticipated, or falls, the reverse mortgage lender is exposed to a loss. Compounding interest could also turn the loan into a negative equity. RBNZ determined reverse mortgages have a higher risk profile than that of standard Home Loans.
Compare Home Loans with Canstar
How many Reverse Mortgage lenders are there?
In 2016, Heartland and SBS are banks in New Zealand offering Reverse Equity Mortgages.
Reverse equity mortgages all but dried up after the global financial crisis in 2007 to 2008, with lenders pulling down the shutters and putting up the "closed" sign to new business.
In October 2015 the RBNZ estimated that there were approximately $300 million of reverse equity loans in New Zealand.
Reserve Bank cracks down on Reverse Equity Mortgages
Despite push back from banks, RBNZ cracked down on regulations around Reverse Equity Mortgages at the end of 2015, out of concern that lenders would be left in strife if house prices slump or interest rates rise.
From July 2016, the risk weightings will be up to three times greater than a normal home loan, depending on the property's equity.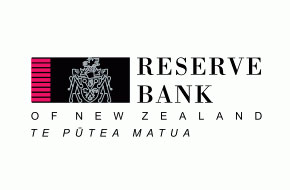 "Reverse mortgage loans (have) a risk profile that is quite different from that of a standard mortgage. In theory, compounding interest could turn a loan into negative equity. Under the terms of typical reverse mortgage contracts, the risk of the property falling into negative equity cannot be passed on to the borrower or the borrower's estate.
Once the value of the security has been realised, the borrower or their estate is under no obligation to repay any outstanding amount of the loan. Therefore, one of the key risks for a reverse mortgage would be a situation where the borrower stays in the property longer than was anticipated.
Alternatively, if the value of the property does not grow as quickly as anticipated, or indeed falls, the lender may be exposed to a loss."  – RBNZ
You can read the RBNZ paper here.
So, should I sign up with a reverse mortgage lender?
Signing up with a reverse mortgage lender is not something to rush into. These types of mortgages can be controversial and older people need to do their homework. Get financial and legal advice before signing up.  We also recommend consulting with your family.
One thing to watch for is, even though you don't need to make repayments, interest is being charged and it compounds quickly increasing the debt (see here for an explanation of compounding interest).  This problem is heightened if property prices fall.
This can become an issue if you need to move.  Thanks to the loans your capital will be diminished and you might not be able to afford to buy the property you want to.
How can reverse mortgages affect my retirement plans?
Having a reverse mortgage can throw a spanner in the works when it comes to your retirement plans if you don't pay attention to loan interest rates. It's important to note that interest rates on reverse equity mortgages are usually higher than rates for regular home loans.
Compare Home Loan Rates with Canstar
What should I ask about reverse mortgage lenders?
One of the questions to ask is whether the provider is ethical. There should also be guarantees in place. They include:
that you won't be forced out of your home for as long as you choose to live in it.
the amount required to repay the loan will never exceed the net sale proceeds of the property and
that there is no requirement to make loan repayments until the end of the loan.
As the current generation retires, hopefully there will be no need for reverse equity mortgages. If everyone contributes to KiwiSaver now they'll have a good quality investment portfolio on retirement and won't need to borrow against their homes.
Reverse Mortgages at a glance
Reverse Mortgages are targeted at those of retirement age and who have significant equity in their home.

Reverse Mortgages allow you to borrow against the equity in your home.

These loans have a higher risk profile than standard home loans and so have higher risk weightings. As of July 2016, they will be up to weighted up to three times higher than standard loans.

It's important to ensure Reverse Mortgage Loan lenders are ethical, for example, check that you won't be forced out of your home for as long as you choose to live in it.
Compare Home Loans with Canstar