Co-author: TJ Ryan
Many business credit cards offer rewards programs, and a select few offer the ability to earn AirPoints, including American Express and Westpac.
Unless you live under a glacier, you would know the turbulence that's affected business credit card rewards programs over the past 2 years. BNZ's GlobalPlus cards no longer offer Air New Zealand Airpoints Dollars on purchases. These have instead been picked up by Westpac which is now marketing a suite of Airpoints-branded cards. Airpoints are also offered by several other financial institutions including ANZ, Kiwibank and American Express.
So where does this change of rewards flight path leave Kiwi travellers? It's bound to have caused some degree of turbulence in travel plans. After all, we made 2.46 million trips overseas in the year ended June 2016 (Statistics NZ), and a large chunk of that was for business. It will be interesting to see how the market unfolds in the next few months.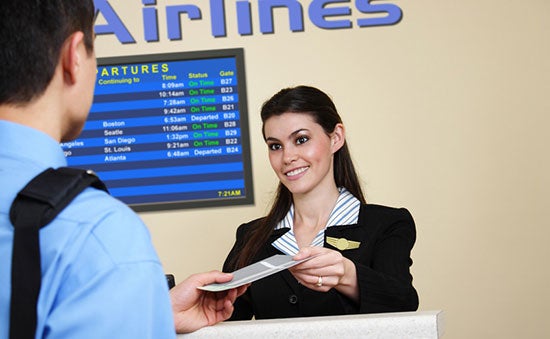 Business credit cards that offer Airpoints
When it comes to business-specific credit cards, there are now only three business credit cards in the market that can earn Airpoints Dollars: American Express Business Card and Business Gold Card, and the Westpac Airpoints Business MasterCard.
The Amex cards are charge cards but Westpac's new Airpoints Business MasterCard really does set the standard for earning Airpoints on your everyday business spend. It earns 1 Airpoints Dollar for every $75 spent on the card. It also returns one Status Point per $225 spent.
In the race for new customers and market share, we have seen a flurry of enticing bonus offers on new customer sign-ups but these have all died down, leaving Westpac still offering a 5.95% balance transfer offer for the life of the balance transfer.
The Westpac Airpoints Business MasterCard received a 5-star rating for outstanding value business rewards.
| Company | Product | Annual Fee | Reward Program Fee | Interest Rate | Spend for 1 Airpoints dollar | Spend for 1 Status Point |
| --- | --- | --- | --- | --- | --- | --- |
| American Express | Business Card | $55 | $50 | Charge Card | $175 | – |
| American Express | Business Gold Card | $95 | $50 | Charge Card | $175 | – |
| Westpac | Airpoints Business MasterCard | $145 | Nil | 20.95% | $75 | $225 |
Source: www.canstar.co.nz Correct at time of writing, 1 August 2016. Please check current offers from credit card providers.
Please keep in mind that Canstar is an information provider and in giving you product information Canstar is not making any suggestion or recommendation about a particular credit product. If you decided to apply for a business credit card, you will deal directly with a financial institution, and not with Canstar. Rates and product information should be confirmed with the relevant financial institution. For more information, read our detailed disclosure, important notes and additional information.
Rewards not for everyone
Business credit cards are often a necessary part of smoothing day to day business cash flow, so you may as well make sure you're getting the best value possible. However, there is no "one size fits all" business credit card.
The recent reshuffling of business credit cards offering AirPoints rewards may have caused many business owners to reassess the value they are getting from their credit card. For business owners, this is a great excuse to check whether the credit card you have is meeting your spending needs and whether you could be getting better value elsewhere. Because while AirPoints can give a great feel-good reward, a rewards card is not designed for every business.
Essentially, business credit cards come in three distinct types:
Rewards: A business credit card or charge card with a rewards program attached offering cash-back, gift cards, or frequent flyer flight rewards. May be suited for a business seeking a credit card or charge card that gives them the optimal return on a higher amount of spending and is able to pay off the card balance in full absolutely every month. In this way, a business can earn enough rewards to outweigh the – usually quite high – annual fee attached to the card.
Low Fee: A business credit card with a low or no annual fee cost. May be suited for a business that usually pays off its card balance in full and is seeking a low cost option for day-to-day business spending. Also for businesses that just simply do not spend that much, and therefore would not earn many rewards on their spending.
Low Rate: A business credit card with a low interest rate and flexible repayment conditions. May be suited for a business that is revolving a debt on the card from month to month or uses their card like they would use an overdraft facility.
Luckily, Canstar researches and compares all three options! Use the star ratings displayed in our comparison tables to determine which cards offer outstanding value for money in each of the three categories.
Compare Low Rate Business Credit Cards
Compare Low Fee Business Credit Cards