Once again, ANZ proves it leads the field down in the paddock, winning Canstar's Agribusiness Award for an impressive tenth year.
Congratulations to the ANZ, the winner of Canstar's Bank of the Year | Agribusiness Award 2023.

This year's dramatic weather events wreaked havoc across the country, devastating lives and livelihoods. And although those in our biggest cities weren't spared loss, rural communities bore the brunt of the hardships, particularly our farmers, farming communities and agricultural businesses.
The many offers of assistance our country's agribusinesses received included help from banks, which offered discounted products, fee waivers, deferred repayments, and even boots on the ground, in the shape of staff members, to aid with the clean-up.
When judging this year's Bank of the Year | Agribusiness Award, our research team took this support into account. For its part, ANZ introduced an assistance package to provide impacted customers with immediate liquidity, including $9.5 million in interest-free overdrafts to agri customers.
ANZ is a bank that steps up when its agribusiness clients need support, and one that also offers consistent, day-to-day excellence across its network of branches, transaction account offers and loan products.
Therefore, yet again, for the 10th consecutive award, Canstar is proud to announce that ANZ is Canstar's Bank of the Year | Agribusiness.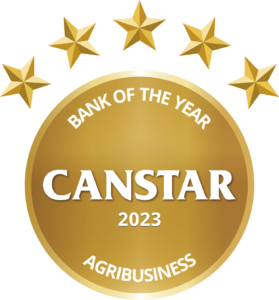 Canstar's Agribusiness Award
Canstar's Agribusiness Award is judged and awarded by our expert research team. Eligible financial institutions are rated across three categories, each with its own weighting. The award winner is the institution that earns the highest cumulative score across the three categories:
Products – considers the breadth and depth of an institution's product offering across business finance, deposit and additional products.
Services – due to the specialist natures of the various types of agribusinesses, it's important that an institution is able to provide necessary individual support and services tailored to the needs of each of its customers.
Support – to what extent does the provider support the agribusiness sector and empower positive change? Examples include empowering more diversity in agriculture, providing natural disaster relief and assistance to farmers switching to greener agricultural methods, etc.

Agribusiness: a changing industry
This year, through detailed market research and feedback from agribusinesses, our expert research team identified four key challenges facing agriculture businesses in NZ.
Our team then refined its methodology to reflect these concerns from the farming industry, and the support it requires from its financial institutions across four key areas:
Sustainable farming – the importance of reducing the wider environmental impact of farming practices
Social empowerment – supporting the mental health of our farmers and promoting diversity within the workforce
Financial hardship support – providing a framework of financial support, specifically banks' responses to Cyclone Gabrielle and its legacy
Succession planning – helping the smooth transition to the next generation of agribusiness owners

ANZ: Canstar's Bank of the Year | Agribusiness
Despite stiff competition from competitor banks in the agribusiness sector, ANZ is once again the winner of Canstar's Bank of the Year | Agribusiness Award. In its research, our award panel noted ANZ's excellence across these areas of performance:
The support it offered its agribusiness customers affect by Cyclone Gabrielle
The bank's physical presence across the motu. This is important as the majority of farmers who responded to our Customer Satisfaction survey indicated that they visit a branch once a month or more
ANZ's flexible payroll and self-services facilities
The bank's agribusiness transaction account and flexible overdraft and term-loan facilities
ANZ's range of low-rate and rewards business credit cards and top-scoring additional products (insurances, risk management, investments, multiple product pricing/discounts) plus its excellent support services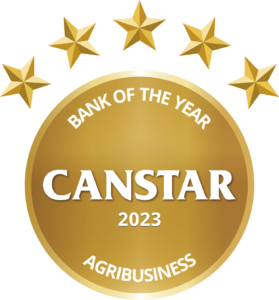 ANZ: Supporting NZ's agribusinesses
Jose George, Canstar New Zealand General Manager, said ANZ was the clear frontrunner in this year's award field. In the face of the huge weather-related issues the farming sector faced, ANZ, once again, showed its leadership.
"Agribusiness is a vital part of our economy, and this year's awful weather events have been incredibly difficult for so many," he said. "Banks are hugely important partners in agribusiness. And a bank's response to crises, like major weather events, can make or break a business. 
"That's why we celebrate banks, such as ANZ, that actively support their customers. And ANZ stood out for its generosity to customers, including a support package offering nearly $10 million in interest-free overdrafts."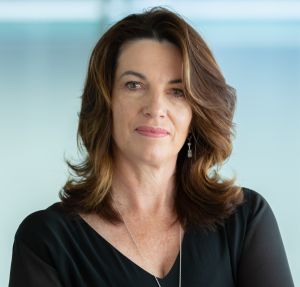 Accepting ANZ's award, Lorraine Mapu, ANZ New Zealand's Managing Director – Business, acknowledged that 2023 has been a tough year for many of the bank's agribusiness customers, and commended their resilience.  
"The impact of this year's weather events can't be understated, but despite this we've seen extraordinary resilience from our business customers," said Ms Mapu.
"We are committed to supporting their recovery, and are proud to have been able to help, including making $250 million of low-interest lending available through our Business Regrowth Loan.
"This has helped business customers by removing some of the cost barrier, and by giving them the confidence to rebuild and to re-invest in their businesses – so they are more resilient and sustainable in the future."
For more details on the ANZ's win and the full methodology our research team used to determine this year's award winner, click on the button below.
For more on ANZ's Bank of the Year | Agribusiness win click here!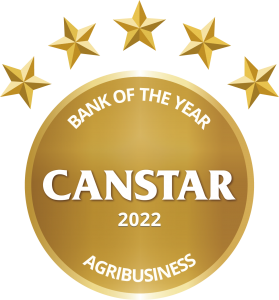 ---

About the author of this page
This report was written by Canstar's Editor, Bruce Pitchers. Bruce has three decades' experience as a journalist and has worked for major media companies in the UK and Australasia, including ACP, Bauer Media Group, Fairfax, Pacific Magazines, News Corp and TVNZ. Prior to Canstar, he worked as a freelancer, including for The Australian Financial Review, the NZ Financial Markets Authority, and for real estate companies on both sides of the Tasman.
---
Enjoy reading this article?
Sign up to receive more news like this straight to your inbox.
By subscribing you agree to the Canstar Privacy Policy