Are you looking for business grants or other additional funding?
As a small business owner, stepping out on your own can be a realisation of an entrepreneurial dream, putting your own stamp on the New Zealand market. However, operating a small business can be as scary as it is exciting – especially when you take into account the costs of keeping it running. There's the money you have to front up with for equipment and computer systems, along with paying for any new staff you might employ.
Some small businesses are sitting on bright ideas to expand the enterprise – but fall short when it comes to having the funds to get it there. But don't despair, the Government is aware of the financial challenges that small business owners face, and offers a range of funding grants to help ease some of the strain.
What are Government grants for small business?
Government grants for small businesses come in a range of forms but are essentially designed to support you to grow your enterprise, whether that's arranging flowers or reassembling cars. Government funding available for businesses includes support for activities such as: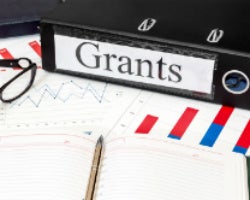 Research and development
Start-up businesses
Business development and further training
Financial security for exporters
Let's take a closer look at the range of funding support options available from the New Zealand Government for small business owners.
1. Government funding for research and development
Investing in research and development (R&D) can help to demonstrate the competitive edge of your small business, expand on its unique selling point, and create new innovative products. But depending on the project, you can expect to pay thousands of dollars in the process!
Crown entity Callaghan Innovation manages the Government's business research funding programmes and funds more than $140 million a year in business research and development funding. The institute is designed to speed up commercialising innovation among New Zealand businesses.
Callaghan Innovation offers three funding grants and programmes, with one specifically targeted at R&D funding for smaller projects:
R&D Growth Grants – aimed at businesses experienced in research and development in New Zealand, to support an increase in investment.
R&D Project Grants – designed to support businesses with smaller research and development programmes and those new to R&D.
R&D Student Grants – to support undergraduate and graduate students to work in a commercial research and development environment, bringing greater capability into New Zealand businesses.
How Callaghan Innovation can help New Zealand businesses:
Source: Callaghan Innovation
Wondering where to put the funding if your application should be successful?
Compare Business Transaction Accounts
2. Support for start-up businesses
Also through Callaghan Innovation, there is a Government support programme for start-up businesses: the Incubator Support Programme. This Government programme for small businesses is designed to support businesses with high growth potential and to get them out to market faster. Assistance is more about practical support – rather than a direct financial boost – but this support could help you make and save cash in the long run. The incubator programme's support includes:
Technology and market validation
Business planning and development
Capability development
Investment preparation
Governance and advisory board advice
Some incubators also provide investment capital.
The Callaghan Innovation website offers more information on how businesses can apply for these Government grants.
3. Government funding for business development and training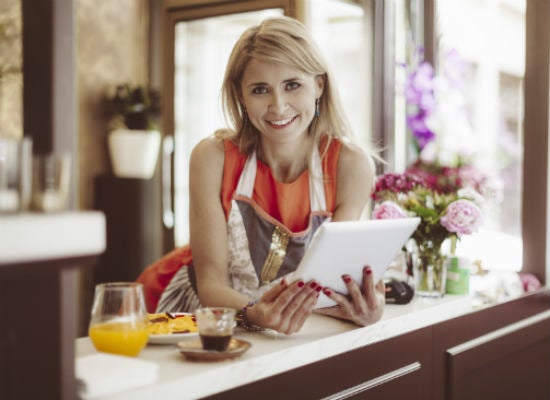 For small businesses looking for a little extra rocket power, it might pay to look into the Government's incentives for development and training. The New Zealand Government offers NZTE Capability Development Vouchers to use as partial payment towards the cost of training in selected areas of business. Eligible businesses can get as much as $5000 per year in Government funding towards development and training. However, the business must pay at least half of the training costs.
Government training funding areas include:
Business planning
Business Systems
Business Sustainability
Capital Raising
Exporting
Finance
Governance
Lean Manufacturing/Business Operations
Managing Resources
Marketing
Which businesses are eligible for the Governments training funding?
To be eligible for the Government's funding for business development and training, a business needs to meet a number of requirements around size and the way it operates in New Zealand. The business must only have 50 or less full-time employees, it must be GST registered in New Zealand, it must be currently trading, and it must be either privately owned or through a Maori Trust or incorporation.
The Ministry of Business, Innovation and Employment website has a full list of eligibility requirements for small businesses looking to get funding for training and development.
To apply for a NZTE Capability Development Voucher, businesses need to be registered on the Regional Business Partner Network website. The Regional Business Network is designed to give businesses extra advice and put you in touch with connections to support your business.
4. Government financial back-up for exporters
Domestic business ventures are challenging enough, let alone having to consider the risks of exporting, such as securing the export sales and working out what to do if payments fall through. For businesses looking to export their products – but cautious of the added risks – there is some Government support available.
The New Zealand Government offers some financial back-up for export companies through New Zealand's official export credit agency, the New Zealand Export Credit Office (NZECO). NZECO works closely with exporters, their bankers, and international buyers, so they might be able to help you secure and fund export sales.
The credit union can also help businesses mitigate the repayment risks of a buyer cancelling a contract or defaulting on its payments. For example, NZECO can insure credit terms of up to 360 days that an exporter provides to their international buyers. In monetary terms, NZECO may cover up to 80% of an exporter's receivables, where the private sector is unable to provide support.
Furthermore, NZECO can explore other financial solutions with exporters, such as offering an advance payment bond to a buyer to help facilitate a larger upfront payment, which assists with a business's cash flow.
For New Zealand export businesses to be eligible for this Government incentive, the business transactions must be sound and have economic benefit to New Zealand. And unsurprisingly, NZECO has to meet Government guidelines around exporting – corruption is not accepted!
You can find out more about NZECO's financial support for exporters on the New Zealand Export Credit Office website.
What's possible with a bit of extra funding?
New Zealand is keen to invest in Kiwi companies looking to make their mark, and Government incentives for businesses are a great way to help the businesses along. A funding boost for research and training may be just the ticket to launch your next product. Who knows, you might be a Government grant away from your future as the next Jeremy Moon – creator of renowned outdoor wear Icebreaker.
What are you waiting for? See if your small business is eligible for Government incentives and turn that lightbulb moment into a reality!
Compare Small Business Solutions