Canstar congratulates Kiwibank on winning our 2016 Award for Bank of the Year in Term Deposits.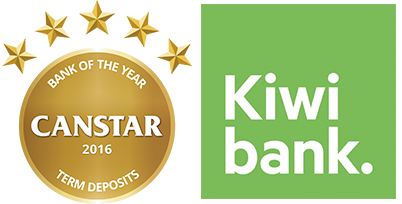 Why Kiwibank is our 2016 winner
Kiwibank is our term deposits winner for the third year in a row – well done, Kiwibank! Here are just some of the reasons why:
They have the top interest rates available for many customers.
You can move your term deposit to another institution after the maturity date (direct credit) without paying any penalty.
You can withdraw up to 20% of your principal at any time during the term with no penalty. If you need to withdraw more than 20%, the pre-payment penalty is 0.02%.
Kiwibank holds an institution credit rating of A+.
Full online application process for new and existing customers.
7-day variation period.
About Kiwibank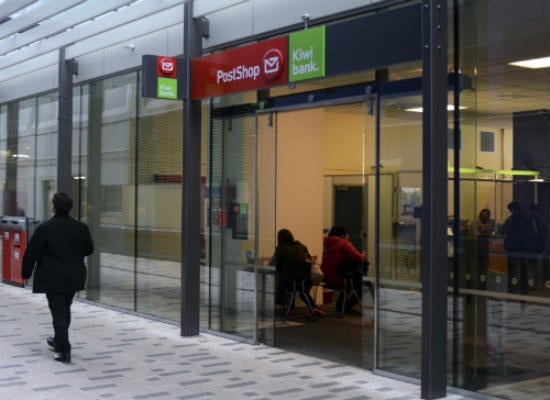 Kiwibank was founded in 2002 and now has nearly 900,000 customers – an impressive 20% of the Kiwi population. Kiwibank is 100% New Zealand owned and you can find them in more than 250 PostShops nationwide.
In an impressive feat, Kiwibank has now won the Term Deposits Award three years in a row, and they have previously won several other Canstar banking awards.
Kiwibank have been helping Kiwis get money-savvy for years now, with their heaps! Free online personal financial management tool, and their Goal Tracker for achieving your financial goals.
Kiwibank's Home Hunter app – a mobile app that helps you find a house on your smartphone or tablet, get the estimated sale price, and apply for pre-approval in minutes – won a Canstar Innovation Excellence Award in 2014.
Kiwibank is also a provider of banking products, home loans, personal loans and car loans, insurance, investment products, KiwiSaver, credit cards, overdrafts, business accounts, loans, and services, and foreign currency exchange.
Find out more about what it's like working at Kiwibank:
 How Kiwibank supports the community
Kiwibank wants to make sure all Kiwis get a fair shot. They back microfinance loans for small, interest-free loans and debt relief loans so people can get back on their feet:
Their Canterbury: tools for living team is dedicated to helping Christchurch home loan customers affected by the earthquakes.
Their Auckland and Waikato-based Nga Tangata Microfinance Trust has won a joint awardfor sustainable business.
They partner with Aviva in Christchurch to provide microfinance loans to those affected by family violence.
They partner with Good Shepherd Microfinance to establish and support the microfinance industry in New Zealand.
They offer special accounts for non-profit organisations, so non-profits can get on with helping as many people as they can.
Kiwibank also makes banking accessible and easier for the elderly and disabled. They're even developing text-to-speech capability in new ATMs that will be installed over the next few years.
Making New Zealand a better place to live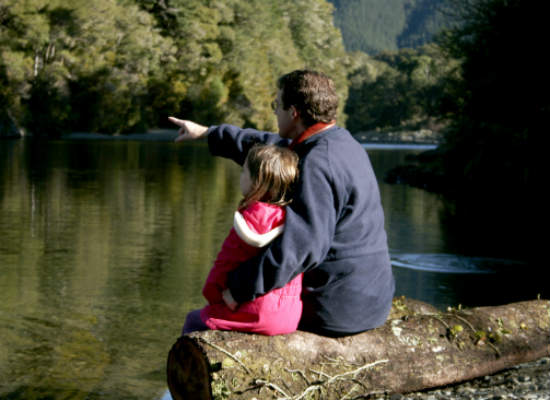 Hear from Kiwbank's 2016 New Zealander of the Year, Richie McCaw
How Kiwibank protects the environment
Winner of various NZI Sustainable Business Network Awards in 2013 and 2009.
They offer Sustainable Energy Loans for customers to install solar, wind power or hydro power systems in their home.
They use Nightwatchman to power off their computers overnight.
Kiwibank ATM shells are recycled when they die, and they donate and recycle other obsolete electronic equipment.
Kiwibank is part of the New Zealand Post Group's Sustainability Governance Committee and reports annually on their sustainability efforts in the NZ Post Group annual report.