Want to make a difference in the life of a young person? A good lunch gets you through the school day, making a great start for any kid – and now it can be crowdfunded.
Eat My Lunch, one of New Zealand's most innovative start-ups, has just announced they will be the first crowdfunding campaign to appear on new peer-to-peer (P2P) lending platform, PledgeMe.Lend.
Eat My Lunch is a social enterprise based on the "Buy One, Give One" model made famous by TOMS Shoes. For every lunch someone orders at their school or workplace, Eat My Lunch also makes and delivers a healthy lunch to a Kiwi kid who would have gone hungry.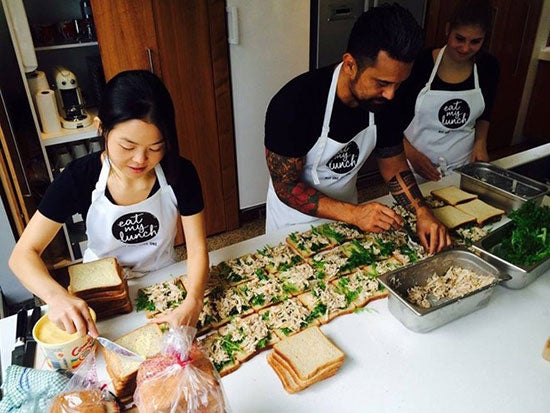 In their first year, Eat My Lunch have already made more than 150,000 free lunches for kids in low socio-economic schools. Currently, Eat My Lunch operates in Auckland and Hamilton but they are keen to feed hungry kids in rural areas as well.
1 in 4 Kiwi kids goes without lunch every day (Eat My Lunch).
Their PledgeMe.Lend campaign will go live in June and aims to fund their growth into new regions.
Why use crowdfunding?
The Eat My Lunch model is simple and is already popular. In fact, last year on PledgeMe they ran the most pledged crowdfunding campaign for any project ever in New Zealand, with more than 2,500 pledgers raising almost $130,000. This amount funded Eat My Lunch moving out of home and into a commercial kitchen so they could make enough lunches to meet demand.
PledgeMe.Lend takes PledgeMe's crowdfunding platform to the next level by offering organisations a way to raise larger amounts of funds through a loan format rather than through donations. Borrowing organisations potentially receive a better interest rate than they could get through the big banks.
The crowd who lends the money through PledgeMe.Lend also receives a high return from using the platform. They're not just helping the organisation they care about fund the things they need; they also receive interest in return.
PledgeMe CEO Anna Guenther puts it this way: "We listened to our crowd of companies and forward thinking not-for-profits when we decided to create our third crowdfunding product.
"PledgeMe.Lend is for organisations who are interested in raising larger amounts of capital, have a demonstrated ability to repay its lenders, and who can't or don't want to sell shares.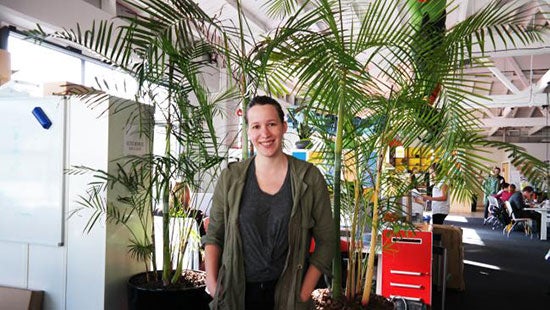 "Eat My Lunch has already proven they have a crowd with their record setting campaign last year. We're excited to see them continue to grow in an innovative and engaging way with transparent crowdlending."
Eat My Lunch CEO Lisa King says they are "really excited" to be the first campaign on PledgeMe.Lend. "Their values and vision align perfectly with the goals we've set in terms of being innovative in the way we do business and our mission to create social change through something as routine as eating lunch," says King.
How you can Eat My Lunch
To Eat One / Give One, simply place your order for a meal by Wednesday midnight the week before you want your lunches to be delivered. You can choose whether to have a once-off special meal, or schedule it as a weekly option for your kids' school lunchbox or a mid-week work treat. Don't worry, you can change, pause or cancel your order if the plan changes.
You can also subscribe to the list of people interested in becoming lenders to Eat My Lunch's crowdfunding borrowing campaign on PledgeMe.Lend – sign up here.
Eat My Lunch is a simple, delicious way to teach your kids the power of money to change the world in a simple, delicious way. We hope every parent goes home and tells their kids about Eat My Lunch.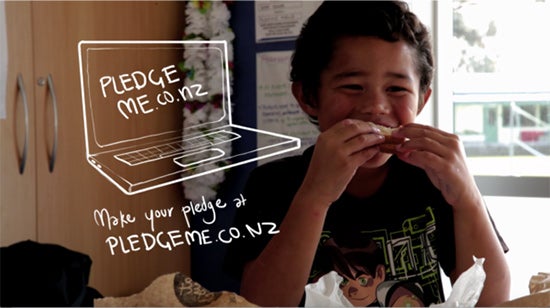 If your kids get excited about giving a lunch to another hungry kid, then it might be time to empower your kids once step further, by giving them their own bank account. Research shows that when kids donate or lend their own money to worthy causes it helps them connect much better with the cause they are helping, and makes them more likely to help others in the future.
What kind of bank account your kids should choose depends largely on their age. Junior Banking Accounts are available for Kiwi kids under 12 years old, while Youth Banking Accounts can be opened by teens under 18 years old.
Here at Canstar, we give an annual award to the banking institution that provides the best offering for Juniors and Youth. Take a look at the winning account providers to see where your child could get an outstanding introduction to the world of using their money to help kids like them.
Compare Junior and Youth Banking Accounts