Kiwis are flocking overseas for holidays in record numbers and, while visits over the ditch are popular, many of us are going considerably further afield.
According to Statistics New Zealand's June 2016 figures, New Zealanders have taken a collective total of 2.46 million international trips in the past year! This is an increase of 6% on the previous year, with Australia, China and the Cook Islands all proving to be top choice destinations.
In June alone, New Zealand residents made 239,400 overseas trips, an increase of 18,600 (8%) from the corresponding period in 2015.
The biggest changes in departures are as follows:
| | |
| --- | --- |
| | Australia (up 6700) |
| | China (up 1500) |
| | Cook Islands (up 1500) |
| | Viet Nam (up 1400). |
The introduction of direct flights between Auckland and Ho Chi Min City, which started in June 2016, has helped to boost visits to Viet Nam.
Interestingly, 54 is the most common age for a New Zealand resident travelling to Australia in the June 2016 year, compared with 49 as the average age of travellers to the other destinations.
Kiwis bare all to prepare for beach trips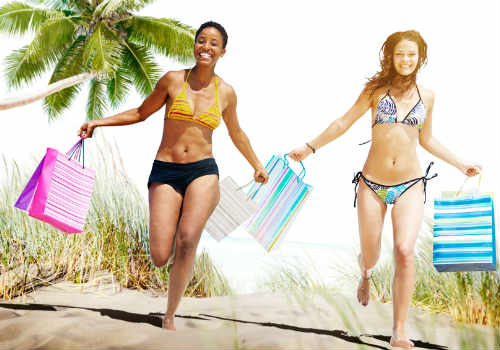 Interestingly, when it comes time for Kiwis to hit the beach for international escapes, New Zealanders spend below the global average in "beach preparation costs".
Expedia.co.nz's surveyed 11,000 travellers from 24 countries for its annual Flip Flop report and found New Zealanders spend an average of $64 to get ready for a seaside holiday. This includes buying a new swimsuit, waxing and even a new hair-do.
New Zealanders spend $25 less than the global average on beach preparation costs and about half the amount frontrunners Mexico spend – $131.
Here are the main ways Kiwis get ready to hit the beach:
| Tasks to get beach ready | New Zealand beachgoers | Global average |
| --- | --- | --- |
| New beach outfit | 26% | 45% |
| Workout | 16% | 24% |
| Diet | 14% | 19% |
| Get hair done | 12% | 18% |
| Waxing | 11% | 20% |
Source: Expedia.co.nz
Of course, another important way to get ready for beach escapes – or any travel escapes really – is to organize your travel insurance.
Picking the right policy to suit your needs and destination means you can stick to worrying about whether your boyfriend's over-enthusiastic cannon ball in the water will ruin your new hair-do.
Compare Travel Insurance with CANSTAR
NZ popular destination with travellers
While Kiwis are gallivanting around the world, New Zealand remains an attractive destination among tourists – and records are being broken here too.
June 2016 is the highest June on record for visitors to New Zealand – increasing 11% from June 2015 to 3.31 million over the past year.
There were 15,300 more holiday-makers to New Zealand in the month of June 2016 compared with the same period the previous year.
"A large increase of holiday-makers was driven by visitors from Australia, the United States, and China," population statistics manager Jo-Anne Skinner says.
Thousands of migrants make NZ home
New Zealand is now host to a record number of migrants, with 69,100 setting up home in the land of the long white cloud. This includes 1900 Australians moving over the ditch.
Overall, there are more people moving to New Zealand than there are people leaving the country, working out to a net gain of 5700 migrants in New Zealand.
"Since reaching a peak of 6,200 in November 2015, the seasonally adjusted net gain in migrants has averaged 5,700 a month," Statistics New Zealand states.