The great Kiwi dream of owning a home and a bit of land can start to lose some of its sparkle when reports urge first-home buyers to give up their smashed avocado/lattes/anything that brings you joy. What's next…
The Reserve Bank of New Zealand (RBNZ) fears house buyers are stretching their limits when it comes to borrowing, particularly in Auckland. In fact, many borrowers are serving debt at a ratio of at least five times their income. This puts these borrowers at risk should interest rates increase.
"House price to income ratios in the region remain among the highest in the world and prices are continuing to rise rapidly in the rest of the country," RBNZ says.
While home loan rates have been low compared with previous years; the average rate for a 1-year fixed home loan is 4.73% according to Canstar's database. But economists are widely predicting home loan rates will rise in the coming months.
Commentators have started the proverbial tug of war between labelling millenials entitled "youth who lunch" and those who spend their days taking the advice very literally, calculating how much they would save by skipping said lunches, to prove it's not enough for a deposit.
On the other hand, there is surely something warm and inviting about having a place to call your very own, to rearrange as you please, and without the threat of a landlord telling you to move on.
Westpac is currently taking a light-hearted approach to the first-home buyer journey, enlisting the help of comedian, Guy Williams, to tell it how it is.
Maybe it's time to revisit the question, to buy or to rent? Or even, to buy now, or to buy later?
There are pros and cons to both renting and owning. Let's explore both sides a little closer.
Should I rent or should I buy now?
Expecting a definitive answer here is kind of like hoping this article will explain the meaning of life. Sorry, that's a little out of our depth. But what we can do, is look at some advantages and disadvantages of renting and home ownership, to help you make up your own mind. Canstar also researches home loans, first home buyer loans, savings accounts and KiwiSaver providers, all of which can help you with the financial side of things – regardless of which living option you settle on.
Advantages of buying a home

There are several advantages to buying your own home, such as the ability to make the space your own, avoid being forced to move, and hopefully build your wealth.
A mortgage is a form of enforced savings
Having the discipline of making regular mortgage repayments is a great way to force you to save money by putting it into your mortgage instead of spending it.
The cherry on top is that part of your monthly repayments (your pincipal) are paying off your own property, rather than your landlord's.
You can pimp your crib
By that we mean, paint the house red, or yellow, or whatever colour tickles your pickle. Want to add in a garden? Feel like hanging up some Banksy works? It's your home, go ahead…no email permission required.

It will hopefully build your wealth
Providing you choose a house wisely, your investment should hopefully increase in value over the long-term, at a rate greater than inflation.
However, a property inspection is vital before signing on the dotted line, you don't want to find any skeletons in your newly bought closet.
Certainty and security
Home loan interest rates do fluctuate, but a mortgage still gives you some certainty and the ability to budget for repayments.
And if rate certainty is particularly important – and you'd rather that than being able to gamble rate changes in your favour – then you can even opted for fixed-rate home loans. Or, you could even split between fixed rates and floating rates.
However, if you're renting, you're really banking on the fact that the landlord will hopefully appreciate you as a good tenant, and won't bump up the rent. Then you'll either have to accept the increase, or to start the flat hunt all over again.
Check out Canstar's first home buyer loan research, so you can compare rates and providers.
Owning your own home does give you a sense of security. Living in your own home means no more waiting to see whether the landlord will put the house on the market.
It also means you can lay foundations in your community, such as choosing schools and local clubs.
Advantages of renting a home

There are several advantages to renting, such as the ability to save money, live in a neighbourhood you might not be able to buy into, and up-size or down-size as needed.
More money in your pocket
Renting can (depending on the area) be cheaper than setting up a mortgage because of all the upfront costs involved in buying a home. This can free up some cash to invest or save for the future, maybe even to buy a home in the future,
Having more cash in the hand can reduce financial stress at a time when more gets piled on – starting a family or a new business, for example.
However, instead of using the cash for shopping sprees and expensive vacations, why not reserve at least some of it for your future self, such as adding to your KiwiSaver, or putting it into a high-interest savings accounts. If you're unsure of where to start with picking a KiwiSaver investment fund, or are thinking about switching, take a look at Canstar's research to get you started.
Upkeep is not your problem
OK sure, the landlord won't be popping over to clean your dirty dishes and hang out your washing, but general maintenance is their responsibility. Your landlord has to cover vital expenses such as home insurance and rates, so another thing to take off your plate.
This makes renting a great option for those who have just moved out of home and starting to spread their wings.
Word to the wise, though, the landlord is not responsible if your new stereo gets munted at a party, for example, so consider renter's insurance to be safe.
Greater flexibility about where you live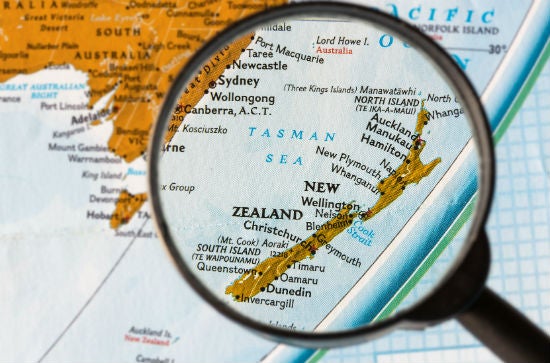 Renting means you can live in a suburb or property that you love and can't yet afford to buy into. Remuera/Takapuna, anyone?
Provided you aren't breaking the rental agreement, you are also free to suburb hop for a change of scenery. One less thing to worry about if you are considering a big career move, for example.
Greater flexibility about house size
The ideal abode for a young single is probably very different from a family with young children , or even older kids.
Renting means you have a lot of choices available, in terms of both size, and whether you're living with strangers (hopefully soon to be friends). It is a lot easier to move on to a new flat than it is to simply change your mind about the house you bought.
 Time to make the move, or settle in?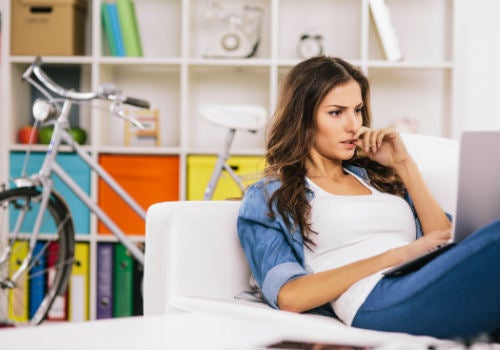 So, now's the part where we send you away with a spot of homework, excuse the pun. Have any of these points resonated with you? If home ownership is still on the agenda – but feels like it is too far away – just keep plugging away at those savings goals. You'll never say, oh, I can't believe I thoughtlessly saved money rather than squandering it all. And regardless of what you choose, you're always going to be better off if you understand what's going on in the market. Keep an eye on property updates and, importantly, see what home loan products and providers are out there. Canstar is your home loan homework sidekick and it doesn't cost you anything to check the home loan product products, here.
Enjoy reading this article?
Sign up to receive more news like this straight to your inbox.
By subscribing you agree to the Canstar Privacy Policy