Financially savvy travel  is more than just discount flights. During every part of your trip, money is easily parted with when it comes to holidays.
Air fares, accommodation, currency exchange, car hire, insurance, and more, all knock your wallet for six. The financially savvy traveler, who is in the know about holiday deals and discount flights, can save more cash for holiday adventures. Here's some examples of saving money while travelling:
Hop Online For Travel Deals
There's money to be saved when booking flights and accommodation. Agents don't always offer the best travel deals. Websites such as Webjet and House of Travel allow you to search for discount flights through discount airlines that aren't available through travel agents. You can get good deals on accommodation at the likes of Wotif and TripAdvisor. Take a look at Airbnb, which allows you to book private apartments and rooms around the world at a cheaper rate than hotels.
Also cross-check those prices with travel agents, to be sure that what you end up choosing is on the money!
Travel Light
Luggage is a luxury these days when you can be charged anywhere from $20 to $80 for the privilege of bringing a suitcase. If you can possibly pare down your luggage to a carry-on bag, you can save money. But be warned: excess luggage is far more expensive if paid for at the airport, with some airlines charging in excess of $50! So if you're keen to shop up large on your holiday, then consider pre-purchasing a baggage allowance for the return trip only. Be aware of your airline's baggage rules. Some have introduced restrictions not just on the weight but on numbers of checked items.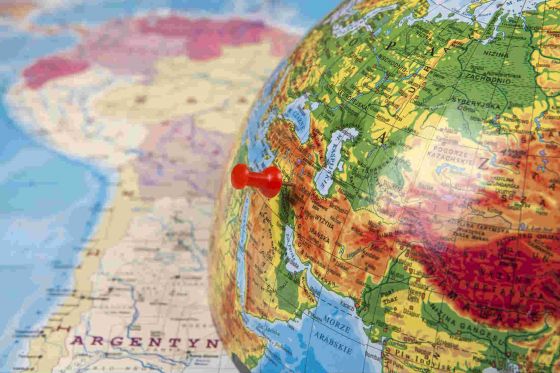 Get the Best Exchange Rates
Exchanging money for your holiday is full of 'gotchas'. You can, if you want, take cash. It's not as safe as plastic, but sometimes the exchange rates and/or fees are better than other methods. You can of course use your ETFPOS and credit cards overseas, but it may be expensive thanks to ATM withdrawal fees and offshore service margins – a percentage of every purchase – charged by the bank.
It's worth asking your bank for some tips. You might find, for example, that the parent bank in Australia charges less for ATM withdrawals than other machines.
Prepaid travel cards such as Kiwibank's Loaded for Travel and Air New Zealand OneSmart cards are becoming very popular. Travellers load foreign currency on them and use them overseas as if they're a debit card. Beware, however, that there may be additional fees.
Save on Travel Insurance
Travel agents are always keen to sell you insurance. You will almost certainly save money by shopping around and comparing your options for travel insurance. First of all, check if you have gold card insurance and, if so, read the fine print. There are some restrictions on gold card insurance related to the length of your holiday and also how you pay for the trip, as well as what is covered while you're away.
Irrespective, shop around for your travel insurance to ensure that you have all the cover your need.
Compare Travel Insurance with Canstar
Keep Track of Your Holiday Spending
Use a spending diary to see how much money you're really parting with. It's easy to do a bit of dodgy mental accounting on holiday and/or fool yourself into thinking that the budget doesn't matter. Brushing up on your maths is a good idea for translating the cost of goods back into NZD when you're shopping, and also for checking your change. The money you saved on cheap flights and travel deals can easily go down the drain if you don't take exchange rates into account, for example.
Be Wary of Scams
It's easy to lose hundreds of dollars to scammers. Distraction crimes are common overseas, as are thefts, where you can lose your wallet, camera, bag, jewellery and so on. There are also the lesser scams such as deliberate short changing, or taxi drivers taking you via the scenic route to your destination. Prepare yourself in advance by reading travel warnings on SafeTravel. Travellers might find it useful to watch Scam City videos on YouTube to become more aware of the tricks of the trade. You can see more here at Scam City.