Co-author: Michelle Norton 
Whatever style of Christmas getaway you have planned, success is in the detail.
You've already booked the major things like flights, accommodation or camping spot for your ideal end-of-year wind-down. Now it's time to make that all-important, idiot-proof list to keeping the chore of packing on track. Forgetting to pack certain items can add unnecessary cost to your holiday and in some cases can spoil it completely. And there are some financial things you may not have ven thought of that could prove to be extremely handy…
The essentials
If you forget to pck a valid passport, approprate visas or overseas money requirements, the only destination you'll be heading to is back home. Just like Santa, double check that list twice, before you leave the house for the airport. It's also a good idea to check the Government's SafeTravel website, to ensure that there are no warnings in place for your intended destination.
First aid kit
Regardless of where you are travelling to, it's a good idea to take a small first-aid bag with the most necessary pills, medicine and bandaids you may need (particularly if you have children that love a good outdoor holiday adventure). And even for adults, you never know when a headache, fever or stomach upset may strike. The same goes for allergies and asthma – so be prepared! If you are overseas, the medicines may only be available on prescription. Also, ensure you are up to date with any required vaccinations before you travel overseas.
Everyday necessities
Suntan lotion, hats, insect repellent – you'll need copious quantities of these protective items whether you're camping with the kids or sunning at a singles resort. If you are taking the family on a camping holiday in particular, don't forget hand sanitizer (because some toilets at campgrounds may not have hand basins) and baby wipes (useful for cleaning dirt from faces and hands of adults as well as kids).
Paying for a holiday with a personal loan?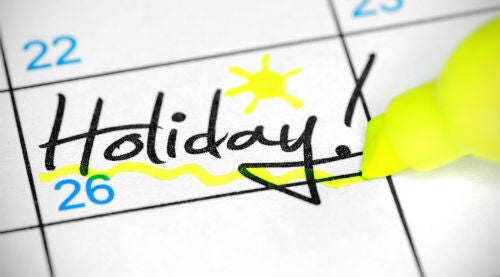 If you're thinking about taking out a personal loan to pay for a holiday, consider your options very carefully! Canstar helps you weigh up your options; our free comparison tools are available any time via the button below!
Avoid steep airport prices, pack adaptors!
If you are going to need adaptors for destinations outside New Zealand, buy them ahead of your trip instead of being forced to pay those crazy airport prices. Same goes for batteries and earphones.
Ditto with chargers for phones and electronic devices
If you intend using electronic devices, make sure they are fully charged before you leave home. This is particularly important if you're camping with the kids and the weather deteriorates. You can always use a portable battery as a charger in this instance.
Pack appropriate attire – not just gram-worthy threads

Think you know what sort of clothes to pack for you and the family? Don't predict the weather – check it. Depending on where you're going, weather can either be your holiday's best friend or biggest foe. And while you might want outfits that are great for instagram pics, don't do it at the expense of freezing – or roasting. The last thing you want is to have to buy expensive and bulky wet weather gear at your holiday destination when you thought all you would need were shorts and singlets.
A credit or debit card
Whatever you do, make sure that you take more than one source of cash on your trip. Getting overseas and finding that your debit or credit card won't work, or that you've lost it, could be a serious issue. You can also consider a travel money card if you prefer to lock in your exchange rate before you leave. For more savvy tips on minimising credit card fees while travelling, read our guide, here.
Pack light and save
Over-stuffing your suitcase is a big no-no if you're flying out of New Zealand. If your airline says "23kg", they mean "23kg". Weigh your bags before you get to the airport and make sure you are within the restrictions, otherwise you'll be forced to cough up extra cash at the airport or, even worse, decide what to cull from your luggage!
Leave bag space for holiday purchases
While not technically a "must pack", you will save money on the homeward journey if you devote room in your suitcase to things you will buy on holidays. It's inevitable you will bring home more duty-free goods or holiday mementos than when you left. Making sure you have room now will save you excess baggage charges on the return trip.
Travel insurance
Whether you're going on a road trip across the North Island, or glamming it up in a 5-star resort overseas, travel insurance is a must-have item on any travel list. Travel insurance is cheap in the overall scheme of holiday costs so, there's no excuse for missing out. You can compare travel insurance for overseas trips as well as compare domestic travel insurance for holidaying in New Zealand, right here.
Overall, your holiday style and destination will dictate what items you take with you. But this general list should come in handy, regardless. One last piece of advice: Give yourself ample preparation time and tick off a list as you go, it'll be worth it. Stick to that list and you can spend more of your holiday time on the adventuring and relaxing, rather than stressing about what you left at home by mistake!
Cover image: Shutterstock – Maridav