The Kiwi OE is having a comeback, with an increasing number of school-leavers booking one-way tickets overseas.
There has been a 36% increase in searches for one-way overseas trips for periods of six months or longer, departing just after graduation, according to new data from Cheapflights.co.nz.
Asia Pacific regions are popular among solo travellers, specifically Bangkok, Bali and Shanghai. London – the top destination for Kiwi travellers in days gone by – is currently the fifth most popular destination for young travellers.
Taking time off between school and university for travel is almost a rite of passage for young Kiwis, Cheapflights ANZ regional sales manager Nathan Graham says in a media release.
"….while classic Asian destinations and the 'mother country' remain popular with these travellers, this year we're also seeing new countries emerge as jumping off points for adventure, Mr Graham says.
But the flight comparison site urges travellers to take precautions, including ensuring travel insurance is taken care of before flying. Destinations growing in popularity include Kuala Lumpur, Amsterdam, Sri Lanka, Norway and Canada.
Insurance is particularly important for travellers who are going overseas for a long period of time. Cheapflight.co.nz advises travellers to get a policy that covers damage to valuables, thefts, and interruptions to travel plans.
Here are Cheapflight.co.nz's other tips for young travellers: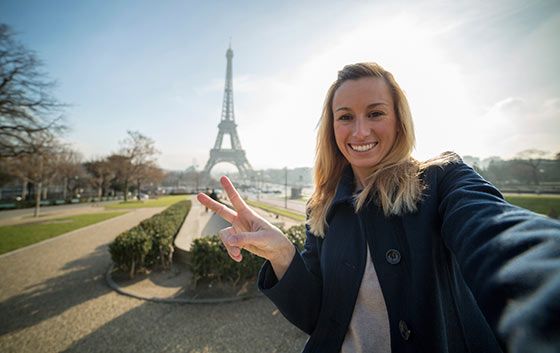 Take the path less travelled
Venturing to lesser-known destinations and travelling off-peak is an easy way to save some cash. The recent Cheapflights Compass report showed destinations like Myanmar rising in popularity, with Yangon airport being one of the most affordable in the region.
Plan ahead, mapping out where you're going, places to stay and how you'll get around. Where to after you reach London? New Cheapflights data shows the most affordable destinations include Dublin, Amsterdam, Paris, Oslo and Athens.
Visas are normally obtainable from the nearest embassy or consulate of the country you intend to visit. Check the requirements and how long it will take to receive approvals before booking your travel.
There are some countries that may refuse you entry if there is less than six months remaining on your passport. Check your expiry date and if you need to renew – make sure it's with plenty of time to grab your visas too.
It's sensible to take a credit card with you, but taking your everyday credit card might not be the best option. To avoid getting stung by foreign transaction fees, shop around for a good deal or consider getting an overseas spending card. And keep backup credit cards separate from your wallet in case of emergencies.
It's all about finding savings on a gap year. Before you leave, grab a Youth Card, as this is your pass to exclusive discounts and cheaper tickets.
To find your place abroad, take your cues from the locals. This is the quickest way to find the best places to eat, hang out and stay – and if you don't look like a tourist, you won't be as easy a target for swindlers or pickpockets
• Don't rule out alternative lodgings
If you're travelling rather than settling in one place, homestays or room-sharing services like Airbnb can get you a bed for a fraction of the price of a traditional hotel.