Co-author: Dhayana Sena
As Kiwis, we love to travel. Our wanderlust has seen many of us travel the world over, be it for a short vacation or a more intensive global tour. However, travelling can often be quite costly and set you back financially. Thankfully, Canstar has put together some tips on how you can satisfy your desire to see the world, while minimising the financial pinch. 
Before your trip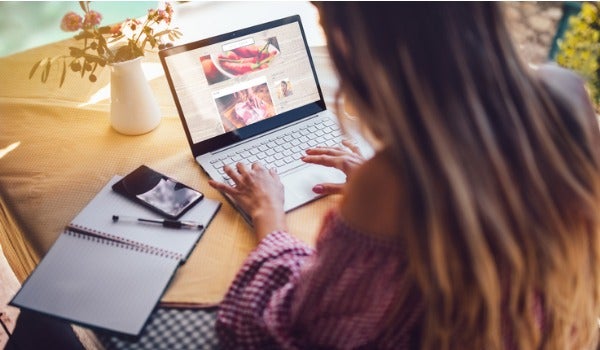 Book your trip in advance
A seasoned traveller will know that flights and accommodation become more expensive the closer it gets to your travel date. So, it's best to plan ahead and look up deals and packages well in advance of your travel date. 
In terms of booking your travel, you should shop around for good deals on a variety of websites like Expedia or SkyScanner, or speak to a travel agent to get a deal that offers you the most value for money. You can also compare travel agents, over on Canstar Blue!
Compare travel agents with Canstar Blue
Travel insurance 
Accidents and mishaps can occur while travelling so, it's wise to prepare for the worst and get yourself covered by travel insurance. Whether you've lost your belongings or require a trip to the hospital, having the protection of travel insurance can save you a lot of money in the long run, should you find yourself in a sticky situation. 
There are a number of different types of travel insurance on offer in New Zealand. Compare the different types of travel insurance and providers here.

While travelling 


Take public transport
Public transportation is available in most destinations and can be much more efficient and cost effective in overseas countries, compared to New Zealand. By taking public transportation, not only will it get you to where you want to go, but it also provides an opportunity for you to engage with the locals while reducing your carbon footprint. It's also significantly cheaper than paying an arm and a leg to hire a car or to take a taxi. 
Watch out for expensive meals
Enjoying a good meal at a nice restaurant is certainly an experience to be had when traveling to new and exotic locations. However, fine dining and luxurious meal experiences can cost a fortune. 
Instead of spending your entire trip having all three meals at expensive restaurants, opt for cheaper breakfasts and lunches by picking up ingredients from the supermarket or eating at local stalls, and keep the fancy stuff for dinner. That way, you not only save some dough, but you won't feel so guilty when you decide to eat out. 
Consider Airbnb
Instead of staying at a five-star hotel or a self-contained apartment which, depending on when and how you book, can incur a significant cost, consider staying at an Airbnb. Services like Airbnb are quite popular in this day and age and often work out to be a lot cheaper, since you'll be skipping out on luxuries like having daily housekeeping services. 
Beware of the shopping trap
Buying souvenirs and other special treats is a given when you're on holiday, right? Well, it doesn't have to be. Save yourself some money and avoid the shopping trap that can often befall you while travelling. 
If you do want a little memento of your trip, look at buying something from a local artist or craftsman, instead of purchasing souvenirs from a franchised gift shop. That way, you're not only spending less, but you're supporting local businesses, too. 
Opt for cheaper and smaller gifts to bring home
Bringing home gifts for friends and family members is custom in some cultures but you don't need to spend lavishly. Taking into consideration that you are limited in the amount you can carry on a plane, opt for cheaper and smaller presents, like local chocolates or sweets. After all, it's the thought that counts. 
Look out for offers
Wherever you are in the world, there's bound to be a website offering vouchers or deals. Make the most of the legitimate offers you find on the internet, to get discounted vouchers to attractions you may want to visit or restaurants you want to eat at. 
Buy a local SIM card
Roaming charges are one of the biggest expenses while travelling, so save some dough and buy a local SIM card, which can often be picked up at the airport upon arrival. Mobile data is fairly cheap in several countries, so you could even use your mobile phone to hotspot and link up your tablet or laptop. 
If you only have a set amount of data available, you could always pop in to the nearest McDonalds for a free wifi fix. 
After your trip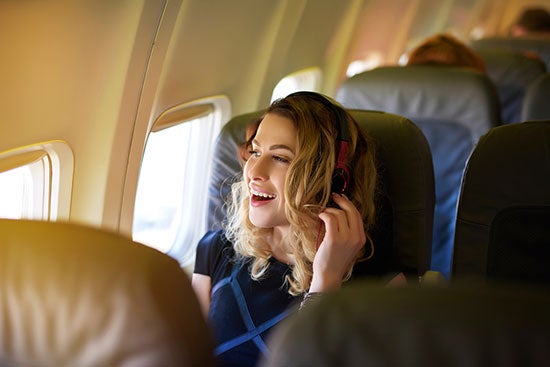 Should you run into any unfortunate situations or mishaps on your travel that could result in significant financial burden, be sure to look through your travel insurance policy to see where you're covered. Often your travel insurance policy will provide protection for most circumstances, which will alleviate the stress of having to fork out huge sums of cash. 
To find out which travel insurance provider offers policies that best suits your needs, check out Canstar's customer satisfaction table here.