Co-author: Michelle Norton 
International travel can be a rich and rewarding experience. But a dream holiday can quickly become a nightmare if you aren't prepared. Check out this Canstar guide to getting prepared for your holidays, particularly for those riskier countries, so you can have a happy and healthy trip away.
Planning for a holiday can be great fun and many New Zealanders love a good overseas adventure. But travel can also be expensive, so you want to make sure that when you arrive at your destination, you can make the most of it. Canstar shares some tips on what to think about, before you get jetsetting.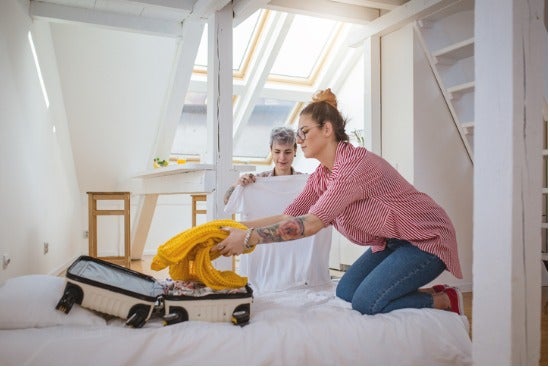 Think about whether you need innoculations for your travel destination
New Zealand is a relatively healthy country – some destinations aren't so lucky. Rabies, typhoid fever, malaria- many countries around the world still suffer from outbreaks of preventable disease. So, six to eight weeks before your departure, you should consult your doctor about any inoculations that are advised.
Make sure you pack appropriate attire
Depending on where you're heading off to, long-sleeved clothing and insect repellant could be essential items to help minimise the chance of  dengue fever. Sunscreen and a wide-brimmed hat are also no-brainers for sunny holidays – keep lobster as a possible holiday meal, not a new look for summer. Enclosed shoes are also a good idea to keep your feet safe on your travels.  Plan clothes according to the conditions in which you are travelling to help you have a more comfortable holiday.3. Ensure you have adequate travel insurance
Before you take off, ensure that you have an adequate travel insurance policy in place, including accident and illness cover, even for pre-existing conditions. Travel with copies of the policy details and contacts in case you need to advise the insurer. Our travel insurance star rating report provides guidance on how to find a good value policy. You can also use Canstar's free comparison tools, to help narrow down your options.

Compare travel insurance with Canstar

4. Pack all necessary medication (and correctly)
If you require medication, leave enough time to contact your airline to find out how to comply with airport and air travel security regulations. Pack an ample supply of medication, in the original container, to avoid issues at customs. Do not use pack medication in pill cases. Because of strict laws concerning narcotics throughout the world, take along copies of your prescriptions and, if possible, carry a letter from your doctor explaining your neeed for the drug.  As an extra precaution, carry the generic names of your medications with you, because pharmaceutical companies overseas may use different names from those used in New Zealand. You can find more information on travelling with medicines on the Health Navigator website, here.
5. Don't forget your reading glasses if you need them
Pack extra glasses and medicines in your hand luggage so they will be available in the event that your checked luggage is lost.
6. Special medical needs
If you suffer allergies, reactions to certain medication or foods, sensitivity to insect bites or other unique medical problems, consider wearing a medical alert bracelet. You may also wish to carry a letter from your doctor explaining desired treatment should you become ill.
7. Breathing problems
Air pollution and high altitudes are a particular health risk for vulnerable people so, talk to your doctor before travelling. In high altitude areas, it is also wise to spend the first few days quietly adjusting to the change. Reactions to high altitudes may include lack of energy, shortness of breath, occasional dizziness and insomnia.
8.Drink bottled water
In many countries, local tap water can be contaminated in some way, which can cause stomach upsets. If possible, drink only bottled water that is sealed. Clean your teeth with bottled water as well and be aware that ice cubes can also be a trap.
9. Look before you eat
You might have a cast iron stomach back home, but foods we're not used to can bring the best of us undone. Simple precautions go a long way when you travel. Be mindful that salad greens may have been washed in unsafe tap water and fruit you cannot peel can also be contaminated. As a general rule, if you can't peel it or cook it, do not eat it.
10. Be aware of the road rules
Which side of the road do vehicles travel? Do pedestrians have right of way? Will the traffic stop at a red light? According to the World Health Organisation, traffic accidents are the most frequent cause of death among travellers. Being aware of the road rules in each country, you visit can help you avoid injury.
Don't know where to go for a beach holiday? Read Canstar's free guide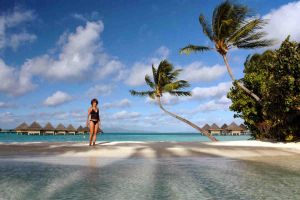 11. Be aware of your personal safety
Some countries are safer to visit than others, so make a point of checking the Government's Safe Travel website when you're planning your itinerary. This official site classifies countries according to travel safety and issues advisories by destination, region and risk level. It is a valuable resource for all travellers. Also,  be aware that your travel insurance may not cover you if you travel to countries that have an extreme risk travel advisory.
Travel can provide you with memories that will stay with you for life. Staying safe and healthy will help ensure that the memories are good ones!
Want more finance tips?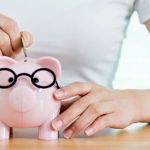 Sign up for free to receive more news and guides, straight to your inbox.
By subscribing you agree to the Canstar Privacy Policy
Cover image: Shutterstock: ChameleonsEye