Many insurance disputes could have been avoided by spending more time researching policies, the Insurance and Financial Services Ombudsman (IFSO) claims.
IFSO's comments are in line with a main message of this year's money week (5-11 September), to understand what you are getting yourself in for when committing to a financial service.
Each year, IFSO deals with around 300 complaints from around 3000 complaint enquiries with regard to financial and insurance services, including travel insurance, IFSO Karen Stevens says in a media release.
The IFSO Scheme is a free service for resolving financial and insurance complaints and has been operating for 21 years.
The majority of complaints IFSO receives are related to New Zealanders lacking understanding of what their policies cover, so it's important to check the details before signing, Ms Stevens says.
"Many of the more common complaints could have been avoided if people took some time to read policies and understand contracts.
"If you don't understand, we encourage you to keep asking questions until you do."
Ms Stevens reminds New Zealanders insurance does not cover you "for all things at all times".
"But there are steps you can take to make sure your insurance will provide the cover you expect should you need it."
IFSO advises New Zealanders to be aware of any limitations under the contract, such as exclusions for insurance.
Compare Travel Insurance Policies
Travel insurance and pre-existing conditions
Many travel and health insurance policies contain exclusions for "pre-existing conditions" – generally referring to a medical or physical health issue which the individual already has prior to the policy starting. However, the definition varies between policies.
IFSO reminds Kiwis to disclose any conditions which arise after your purchase travel insurance, but before you travel.
IFSO provides further information on pre-existing conditions as it relates to insurance policies.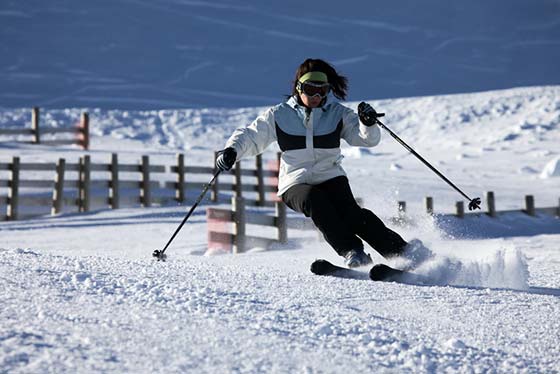 It is also common for travel insurance policies to have variances in what activities they cover, particularly when it comes to the more adventurous snow sports.
Examples of travel insurance things travel insurance can exclude with snow holidays:
Cancellation of a holiday due to no snow.
Skiing off-piste.
Drunken mishaps leading to injury or unlawful behavior (this is also the case for non-snow holidays).
Stolen property after leaving it unattended (again, also for non-snow holidays).
In 2016, Canstar rated 53 travel insurance products across three profiles: singles, couples, family of four. See how travel insurance providers stack up with prices and features in our star-rating report.
What to look out for before taking out an insurance policy
Anything you are required to do under the contract or policy (for example locking your house and car, keeping receipts, disclosing information, reporting stolen items, using an alarm, making payments at particular times).
Any limitations under the contract (for example exclusions for insurance or changes or hardship applications under a loan agreement)
The process for making a claim or changing a contract (sometimes required in writing).
Other common issues the IFSO scheme investigates
IFSO provides more information on its website about how to avoid issues in these areas.
Money week sends reminder to have a financial plan
As well as studying up on financial schemes before signing, this year's money week serves as a reminder to have a retirement savings plan.
Run by the Commission for Financial Capability and budgeting advice resource Sorted, the annual financial awareness week is in its fifth year.
Running from 5-11 September, the week involves 70 public events and 406 private events being held nationwide, according to the Sorted website.