When it comes to travel, it's safest to expect the unexpected. You can't plan for every potential misadventure, but you can pre-arrange travel insurance, to help bounce back from various mishaps.
Illness and loss of money or valuables are unfortunate realities for some travellers, but travel insurance can help to soften the blow.
In fact, the Government's SafeTravel website lists getting travel insurance as number three on its top ten travel preparation tips.
But how do you find a value-for-money policy, suited to your profile and destination?
Compare travel insurance with Canstar
Canstar researched and rated 65 travel insurance products from a total of 34 providers, looking at a range of profile types as well as destinations.
To be eligible for Canstar's Travel Insurance Star Ratings, all products must meet the following basic feature requirements:
$1 million overseas medical and hospital cover per traveller (international destinations only).
Coverage of repatriation and evacuation services (international destinations only).
Coverage of luggage and personal effects.
Coverage of cancellation fees and loss of deposit.
And, to be eligible for an outstanding value award, the provider must offer a policy with:
A quote available for each profile considered for the award – single, couple, family (two adults and two dependents), mature single (aged in their sixties), senior single (70 years or older).
A 24-hour emergency helpline available.
Ability to extend cover while travelling (international only)
$5 million or more family overseas medical and hospital cover (international only)
$5 million or more family cover for repatriation and evacuation services (international only)
Included cover for claims arising from cruising holidays in domestic and international waters (cruise only)
Availability to travellers aged over 70 (senior only).
Taking into account cost, as well as the cover and features on offer, Canstar has identified outstanding value travel insurance products to choose from, depending on who is travelling – and where they land up.
If you're hitting the high seas for the South Pacific…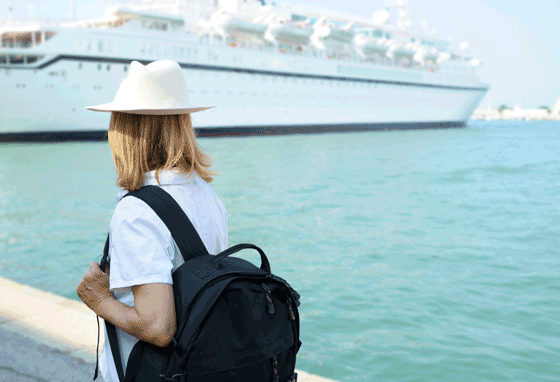 …then Canstar's research reveals House of Travel and Worldcare have outstanding value cruise travel insurance on offer.
Top tip for cruises:
If you're heading off for some trans-tasman travel…
…then Canstar's research shows New Zealand Travel Insurance and Worldcare have just the ticket for outstanding value travel insurance to cover your trip across the ditch.
If you're a traveller over the age of 70…
…then Cantar's research reveals ANZ and Worldcare offer outstanding value cover while you're out globetrotting.
If you're heading further afield…
…then Canstar's research shows Southern Cross and TINZ offer outstanding value travel insurance for peace of mind throughout your overseas adventures.
Mind the gap with travel insurance
Researching travel insurance policies is extremely important because you want to make sure you have appropriate cover for activities you choose along the way.
And Canstar's research shows there is a wide variation in features available from providers in the market.
For example, slightly more than half – 54% – of the market (65 products across 34 providers on Canstar's database) offer the same premium for all ages between 18 and 59. And less than 20% (18.8%) allow travellers to purchase the cover while overseas. So, it really pays to do your homework on your travel insurance policy, not just your itinerary.
What else is important with travel insurance?
While choosing a suitable travel insurance policy is paramount, avoid taking a "set and forget" approach. The Insurance and Financial Services Ombudsman reminds New Zealand travelers to take a good look at what they are signing up for.
Obtain a copy of your policy and read it. Take note of its monetary limits.
Answer all questions accurately and disclose all information and health conditions and symptoms.
Take care of your property and phone the emergency helpline where necessary.
If you need to make a claim, complete a claim form as soon as possible, giving a clear account of the events that caused your loss.
Provide all required documentation in support of your claim, to prevent delays in the assessment of the claim.
To find out more about how travel insurance providers in New Zealand stack up, read Canstar's travel insurance ratings report.
Compare travel insurance with Canstar
Enjoy reading this article?
Sign up to receive more news like this straight to your inbox.
By subscribing you agree to the Canstar Privacy Policy