There are plenty of mistakes travelers can make if they're not careful, and even the best travel insurance won't cover you for all potential holiday disasters.
Travelling overseas is a fantastic experience and New Zealanders agree in droves, with approximately 2.2 million short-term trips being taken each year. But even having the best travel insurance does not safeguard travellers who fail to adhere to policy conditions. It's not just about getting expensive travel insurance or cheap travel insurance – you also need to read the fine print – to prevent overseas adventures turning into a costly nightmare.
Southern Cross Travel Insurance (SCTI) is one of Canstar's well-deserving award-winners for international travel insurance. Here, SCTI outline five potential mistakes that tourists can make when it comes to managing their insurance needs.
Compare Travel Insurance Policies
Travel Insurance Mistake #1: Doing Activities Not Covered On Your Selected Policy
The majority of travel insurance policies are designed to cover you for the things you're most likely to do on holiday, including common leisure activities such as scuba diving with a qualified instructor. Budget travel insurance deals might be appealing, but you are in for an expensive headache if you come into grief while doing risky activities that your policy does not cover. Travel insurance companies will refuse insurance claims for activities which are not covered in the traveller's policies. When planning your holiday activities, it always pays to check whether you are covered for specific activities. For example, many people don't realise they won't be covered if they aren't wearing a helmet when riding a scooter, or if they are skiing off-piste.
If you do plan to do something outside of the ordinary, check with your travel insurer as to whether you will be covered or if you need to purchase additional cover. A full list of exclusions can be found in the policy document – click here for an example.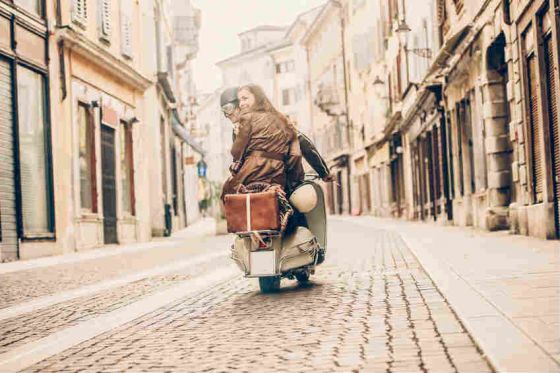 Travel Insurance Mistake #2:  "Forgetting" About a Medical Condition When You Apply
There is no obligation for travellers to declare their medical conditions when they purchase a policy. However, there would likely be no cover under all sections of the policy for any medical conditions that they do not declare. This means that if they are hospitalised overseas due to an undeclared medical condition and consequently miss their flight or subsequent travel plans, their insurance claims would not be approved for related medical expenses or costs to book a new flight, re-arrange travel plans or refund pre-paid deposits.
To make it easier for people to understand, SCTI developed a simple diagram explaining pre-existing conditions – click here.
Travel Insurance Mistake #3: Leaving It Until the Last Minute
Travel insurance is fantastic – provided you have it in place! Things can happen before you leave for your holiday as well as during the course of it, so would-be travellers should book their travel insurance the moment they pay any non-refundable deposits towards flights or accommodation. That way if anything 'unexpected' crops up between the date they purchase their insurance and the date of travel – they're covered if they need to postpone or cancel their travel arrangements. Travel insurance should not be an after-thought.
It pays to think about what could possibly happen to affect your travel plans before you depart – not just what could happen once you start the trip. Thinking about these potential mistakes should be included in traveller's hunt for the best travel insurance.
According to SCTI the three main reasons for trip cancellations are unexpected:
Personal illness or injury
Illness of a family member
World events such as Hurricane Sandy, Iceland volcanoes and Chilean ash cloud.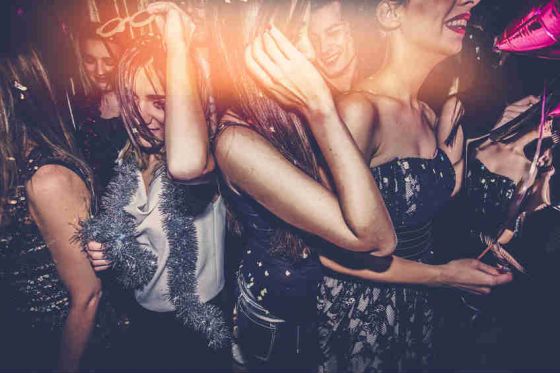 Travel Insurance Mistake #4: Drunken Mishaps
Travellers need to be aware that most travel insurance policies do not cover claims for costs when the direct cause was the excessive influence of alcohol, or reckless or unlawful behaviour. SCTI accepts that people drink and have a good time on holiday, but there is a difference between having a couple of relaxing drinks and having far too many and putting yourself in dangerous situations. Unfortunately, excessive alcohol consumption translates into strains, sprains and broken bones.
SCTI hears a great deal of alcohol-related incidents that occur in the early hours. When SCTI receives insurance claims, assessors apply the 'reasonable person' test; that is, would a reasonable person expect that an injury could occur in the circumstances?
For example; you've had a few beers by the pool in the middle of the afternoon when you slip, fall and break your ankle, that's a reasonable unexpected event that could happen on a holiday. SCTI would cover that. On the other hand, if you break your ankle after deciding at 3am, when very drunk, that it would be funny to jump off the seawall into the water, not knowing its low tide because it's so dark, then a reasonable person could expect an injury to occur. And that's far from unexpected! That's why, in this hypothetical scenario, we would decline cover: it is not unexpected that a person could get hurt.
To read more click here click here.
Travel Insurance Mistake #5: Not Having It!
A "she'll be right" attitude is the biggest mistake you can make!
The reality is that unfortunate incidents can happen to anyone, at any time, regardless of the trip duration. The cost of travel insurance is really just a tiny fraction of the costs that can result from these incidents.
In particular, the high costs of medical treatment and any travel needs related to a medical event should be every traveller's primary reason for taking out travel insurance.
Every week SCTI receives claims in the tens of thousands of dollars for accidents or unexpected illness. And it's not that unusual for us to see insurance claims for medical-related events head into the hundreds of thousands of dollars.
For example, if you're surfing in Bali and have a serious accident, there will not only be medical treatment and ambulance costs to cover but also any repatriation back to your home country. Even if you've just broken your arm, you will probably require an accompanying medical professional to cut a cast off should your arm swell during the flight.
Small accidents can result in big claims. For example, a cruise ship passenger who, while suffering from terrible sea sickness, fell and broke their glasses claimed and received over $30,000 in medical, cancellation and property losses.
Compare Travel Insurance with Canstar