Co-author: Dhayana Sena 
"Mother love is the fuel that enables a normal human being to do the impossible." – Marion C Garretty
Mums – there's no one else like them. Whether she's our biological mum, our Stepmum or foster Mum, or the aunt or friend who stepped in, there's no denying that mums are pretty special. 
But at Christmas time, it can be hard to find the perfect gift for Mum that expresses the love and gratitude you feel for all she's done for you. Forget about dressing gowns, chocolates, and flowers – if you're stuck for gift ideas for mum this year, here are our hot tips for Christmas 2019. 
Pricey gift options for Mum
A fitness tracker is a great gift for an active mum, if you are planning on splashing out for Mum this year. Good options include the Fitbit Versa 2 ($299 from Mighty Ape) or the stylish Rose Gold Fossil Q Venture smart watch ($399 from JB Hi-Fi). 
You could opt for something a little more personal, like a beautiful, personalised necklace for the mum who needs a reminder that she is loved and special. ($133.24 including Free Shipping to New Zealand from HardToFind). 
For the Mum who loves her coffee, it's hard to pass up the portable Nanopresso machine which comes with a protective case, perfect for travel. ($129.95 from Notsocks)
Affordable gift options for Mum

A more affordable option for the active mum is a yoga mat like this one from PTP ($39.99 from Rebel Sport), or for mums who love to laugh, choose a mug that says "I love how we don't even need to say out loud that I'm your favourite child" ($14.64 on Etsy)
What about inspiring reads for Mum's Christmas holidays? A best-selling heartwarming read that has remained classic over the years is Captivating: Unveiling the mystery of a woman's soul by Stasi & John Eldredge ($19.90 on Book Depository). An empowering book for mums recovering from battles such as breast cancer, grief, and more is Warrior Chicks by Holly Wagner ($28 on Book Depository). 
What about for the mum who has everything? She can't have had every new experience under the sun. Try giving her a stand-up paddle board lesson ($65 from Aotearoa Surf) or something similar in your area.
Homemade gifts for Mum
Every mum deserves a well-earned break. Make her a homemade bath bomb or moisturiser with ingredients you can get at the supermarket. For example, a scented milk bath just uses powdered milk, the essential oil of your choice, baking soda, cornstarch, and Epsom salts, mixed together in a mason jar (see the tutorial at My Frugal Adventures).
Mums with newborns will probably just thank you for watching the baby for a few hours so they can catch up on some beauty sleep (priceless). Give her a few "babysitting vouchers" she can redeem when she needs to.
World-changing gifts for Mum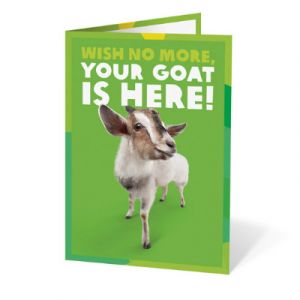 If Mum already has everything she needs, and doesn't want any more "stuff" to fill her home with, you can still give her a gift that changes the lives of mums around the world.
One great option is the Gift for Life catalogue by Tearfund New Zealand. All proceeds from purchasing gifts go towards a specific life-changing project. Options include a Women's advocacy and empowerment workshop ($50), small business start-up ($150), or even a high school scholarship ($270). 
While donating to a good cause is admirable and worthwhile, you'll need to ensure that you aren't hurting your own finances in the process. Take a look at Canstar's tips on how to spread the Christmas cheer, without breaking the bank, here.
How to pay for Christmas gifts for Mum
When you're buying Christmas gifts for Mum, don't rack up a credit card debt and spend the rest of the New Year regretting your Christmas debt hangover. Use your everyday transaction account so you know exactly what your budget is, how much is left in your account for your usual weekly expenses, and so that you know you're not paying interest on your gift purchases.
Compare transaction accounts with Canstar
If you don't already have an outstanding value transaction account with your bank of choice, use Canstar's comparison tool to find the best transaction account that meets your needs here.  And, if you are paying for your gifts with a credit card, make sure that you are using a card that works for you. 
Compare credit cards with Canstar