For the 6th year running – and out of 11 providers rated –  Kiwibank has won Canstar Bank of the Year- Term Deposits Award.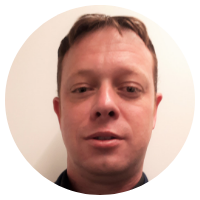 We spoke to Kiwibank's Product Manager Glen Saunders to see how you can get the most from your savings and what to look for in a term deposit
Read Canstar's 2019 term deposits report

Why should savers consider term deposits as part of their savings programme?

Term Deposits generally offer a higher fixed interest rate and, when combined with interim interest options, can provide a source of ongoing income.

Are there any risks to be aware of when investing in term deposits and how can depositors mitigate/minimise these risks?

As with any investment there are things to consider. The main thing with a term deposit is that your money is locked away for a set period. You can break your term deposit but you may lose some or all of the interest you have earned. Different banks have different terms around how breaks work. Interest rates can also change over time.

How could term deposits help people save for their first home?

In the current market saving for a home can take some time. Term deposits can offer a good option to earn higher interest and help with locking money away, helping you on the journey to your goal.

What are your recommendations around choosing a term deposit length?

Different terms suit different needs. It really depends on what your investment timeframe is and what you are investing for. If you are retired and the term deposit is a source of ongoing income a longer term at a higher rate might work for you. If you are younger and saving for a winter holiday a shorter term might be more suitable.

What are some tips to get the most out of your term deposit?

Interest rates are obviously an important factor but so are services that help you manage your term deposit too. Digital services are becoming more widespread, allowing you the flexibility to manage your term deposit, when and where you want. Not all term deposits are created equal, either, with various features available to help you manage your investment over time. Some banks will allow a free partial break of your term deposit for longer terms.
Canstar's verdict: Why Kiwibank is Bank of the Year- Term Deposits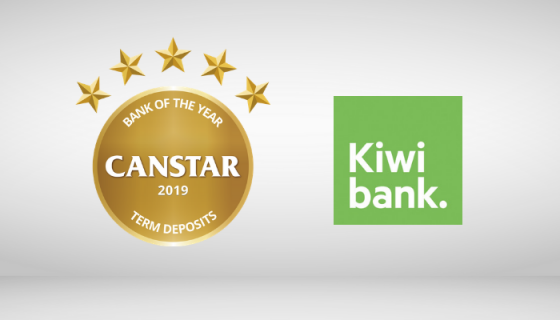 Kiwibank's competitive rates and outstanding features has seen Kiwibank maintain its Bank of the Year – Term Deposits title.
"Kiwibank's consistency can be put down to the fact they are market leaders for term deposit features and offer competitive rates across all terms considered within Canstar's methodology," says Canstar NZ general manager Jose George.
As at 1st February, Kiwibank had market leading rates with their 6-month term deposit offering a rate of 3.35% – on a $50,000 deposit.
On the feature side, Kiwibank's offers a full online application for new and existing customers, no requirement to have a linked account and a range of maturity reminder options, through mail, phone and email.
On top of all these added features, Kiwibank's prepayment interest penalty – in the case of an early withdrawal – is the lowest in the market at only 2%, says Mr George.
Read Canstar's 2019 term deposits report
Enjoy reading this article?
Sign up to receive more news like this straight to your inbox.
By subscribing you agree to the Canstar Privacy Policy