Digital services aren't enough to keep business customers loyal, face-to-face support is key to giving banks a competitive edge, new research reveals.
Canvassing responses from 336 New Zealand small and medium-sized businesses, the Massey University and Curtin University study compares businesses' commitment to national banks versus loyalty to foreign financial institutions.
Business customers see advantage in online services, such as 24/7 access. But, because most banks already offer these digital services, customers have come to expect the facilities, Massey business school associate professor Henry Chung says in regard to the July 2017 study.
 Compare small business account providers
Local banks have an opportunity to pair these digital services with face-to-face support, to help retain customers and to have a competitive edge against the larger foreign institutions.
Dr Chung says building personal relationships with business customers leads to an increase in "e-loyalty" (their preference for interacting with their bank by using mobile and online platforms).
"If locally owned banks have a good self-service offering and also build strong face-to-face relationships with their business customers, they will create both e-loyalty and greater trust in their brand," Dr Chung says.
Despite banking increasingly dominated by technology, relationships can still create a competitive advantage, as long as customers have a good level of satisfaction with the bank's online banking offering, he says.
How banks provide face-to-face support to business customers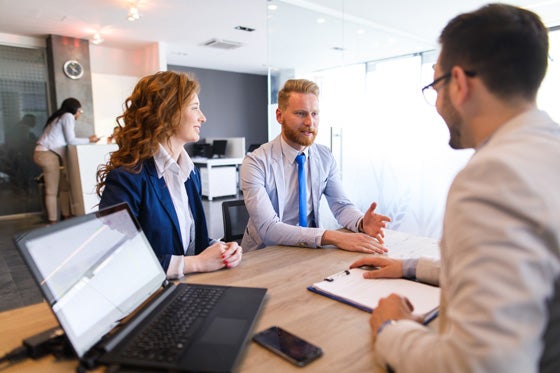 There are a number of face-to-face services that become the icing on the cake to any online banking business facilities.
ANZ, Canstar's 2017 Bank of the Year – Small Business, has a number of business banking specialists that focus on specific needs.
According to ANZ's website, the bank can offer its business customers tailored support in a number of key categories, including:
Starting up a business
Support for this category includes looking at how much cash the business needs to get off the ground, how to write a business plan and what start-up packages are available that combine loans and products.
Small-medium businesses
When it comes to small-medium businesses, ANZ offers expertise and support around growing the enterprise, as well as succession planning for when you retire.
Commercial $2 million+ businesses
Even when a business is performing well and is exceeding the two-million-dollar mark, there is always room for improvement. Sustaining this high-level of performance can also become a challenge. ANZ aims to support businesses to maintain their strong position in the industry, or to look at other growth areas to expand into.
Culture/language-specific business specialists
ANZ also provides tailored support for Māori businesses. The bank's Māori business specialists help to navigate the intricacies of running a whānau-owned business, managing assets on behalf of others, or working in the community.
ANZ also provides language support services for Mandarin and Cantonese speakers, to help manage the challenges of settling into New Zealand, while also running a business in a foreign language.
Industry-specific business specialists
ANZ also has a number of experts with knowledge and skills in a number of specific areas of business, from healthcare to construction. The support managers have the expertise to help with any issues and challenges specific to the field of business.
Franchising
ANZ has local business bankers in all major towns and centres in New Zealand, to help support franchisees. The bank is also an affiliate member of the Franchise Association of New Zealand. ANZ aims to speed up the process for franchisees to access finances.
Merchant services
Bank experts in merchant services support merchants to set up a secure, reliable and simple way to process payments from their customers.
 Compare small business account providers
Enjoy reading this article?
Sign up to receive more news like this straight to your inbox.
By subscribing you agree to the Canstar Privacy Policy