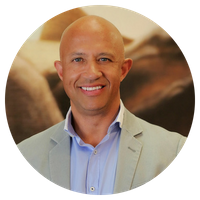 We caught up with Harry Ferreira, BNZ general manager small business, to find out how BNZ supports its small business customers. He also shared some advice on how Kiwi businesses can prepare themselves for potential rocky economic times.
Read the full small business report
What support can BNZ offer small businesses to help them through challenges, such as receiving late payments?

BNZ helps Small Business clients in a number of ways, for example:
Payclip is an innovative mobile payments solution that lets people get paid on the spot rather than invoicing and waiting
Our business overdrafts enable clients to ease cashflow and keeping their business ticking over while they way for payments
We always advise our business clients to stay closely connected to their banker and keep their banker well informed around their day-to-day activities, this means we can help them navigate any challenges that might pop up.
What are the top things people should consider when setting up a business?

Really get to understand your "why?"
Understanding your "why" is essential to consider before taking the leap and setting out in your new venture. You should think about things like what are the pros and cons for you personally? What makes what you plan to do different to other similar businesses? What customer problems are you looking to solve?
Who's going to buy from you and why?
Research and evaluate who your customers are. Evaluate your product market fit and your market size and opportunity. Map out your customer buying journey to figure out how you could improve this process in comparison to your competition.
Study your competition
Take time to understand your competition and their attributes. Figure out what they do really well and where their gaps are. Evaluate whether your customer experience and product would be a significant enhancement or not.
Understand your numbers
Document what it will take to set up and run your business. Engage an expert who can help you set up that initial view of the budget for your new venture – detailing what your investment is, your ongoing cash flow requirements, sales forecasting, and so on.
Detail your Go-To-Market strategy
An essential part of building a long-term sustainable business is making sure you've really thought through your Go-To-Market strategy. You will need to allocate adequate funding and resource to ensure you targeting the right customers and develop a strong market presence. A good robust marketing plan will ensure you've considered the best way to attract customers.
Set up an advisory board
Getting the right advice before you start your business is important. This might be informal mentors and advisors to begin with and grow to be more formal over time. Businesses who take the time to set up a group of advisors significantly improve their chances of success. Advisors can be friends, family, a local and trusted accountant or lawyer, or other businesspeople. You'll find most are eager to assist you where they can.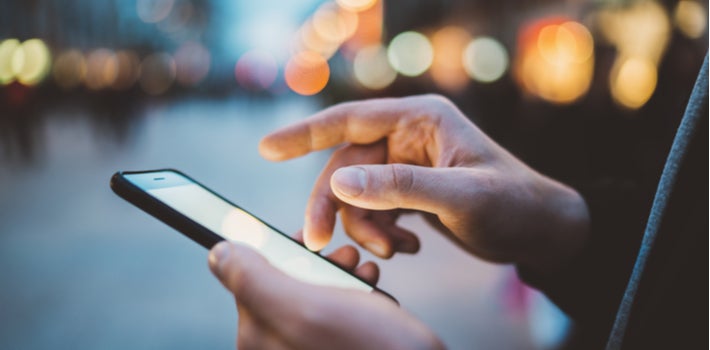 How can small businesses use banking technology to help them manage cash flow issues and keep track of their business expenses?

Become digitally savvy
Banks are evolving rapidly and developing systems and processes which enable better, faster business, so talking to your bank about what new products and technologies can help your business is a must.
Establish Clear Terms of Trade
Having clear terms of trade will help you know when you're going to get paid and when your payments become overdue. You can also control your cash flow by preparing and maintaining a cash flow forecast, too.
Make payments easy for customers
Do what you can to make paying your invoices as easy as possible for your customers. Digital payment tools like an e-commerce platform or a mobile payment solution like BNZ's Payclip takes the hassle out of getting paid, and that's good for cashflow too.
Use technology to manage cashflow
Technology can make it much easier to manage cashflow. Cloud-based accounting is a massive time saver and will help you be more effective, free up time, and keep a better track of your business' cashflow.
What advice does BNZ have for small businesses who are looking to export, or expand, to an overseas market for the first time?

Businesses looking to export or expand overseas should seek advice from professional service providers. For example, KPMG help many BNZ Small Business clients navigate the obstacles and avoid the pitfalls of expanding abroad.
BNZ's internet banking for business also has, in my opinion, one of the best Foreign Exchange platforms available, allowing you to manage your accounts and FX in a way that suits your business.
We've also partnered with the Kiwi Landing Pad in San Francisco to provide support for growth businesses looking to distribute their products and services into the United States.
What are the key steps a business can take to prepare in the event of an economic downturn?

Assess your debt
Have a good look at your business debt levels. If sales and revenues drop during a downturn you may not be able to service the debt you have. It's essential to ensure you understand what debt levels your business can service and adjust accordingly.
Rationalise
Have a good look at where you can improve productivity. Can you get more from less? Do you need to rationalise your resources? Evaluate where you can save and take action early.
Track your numbers vigilantly
Track your business and have  daily, weekly and monthly financial reports. Understand profitability per job, per week, per client, and per product. Use these indicators to focus on your most profitable products or services.
Reduce Stock
Evaluate slow moving stock. This locks up your cashflow while waiting to be turned into cash. This can result in a huge cash drain.
Analyse
Track and analyse key indicators, financial reports and productivity. Get smaller and more profitable first, then grow slowly and carefully.
Focus on quality and CX
Focussing on a quality product and effortless customer experiences is paramount to a successful business. This will keep customers buying and differentiate your business through economic cycles.
See the latest in small business products
Want more finance tips?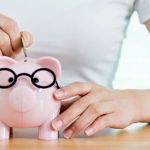 Sign up for free to receive more news and guides, straight to your inbox.
By subscribing you agree to the Canstar Privacy Policy
Canstar's verdict: Why BNZ is Bank of the Year – Small Business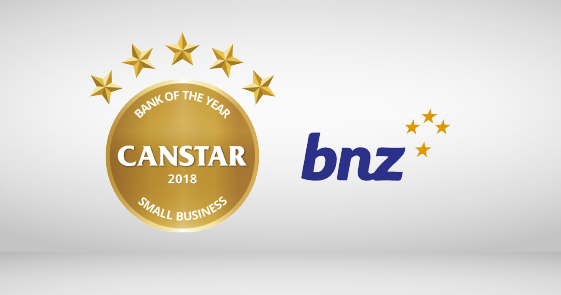 BNZ is market-leading across a range of areas in small business, Canstar NZ general manager Jose George says.
BNZ has performed strongly with its business credit cards, term deposit rates and the addition of a working space with on-site support for small businesses.
Standout products and support includes: market-leading business transaction accounts, where an $8.50 monthly fee allows businesses to make an unlimited number of transactions, without incurring additional charges.
BNZ has also introduced its co-working space, community101, which also won a Canstar Innovation Award. The co-working space gives business customers access to office hot desks and meeting rooms, free of charge.
BNZ has also partnered with Alipay, which allows NZ's 400,000 annual Chinese visitors to make transactions using a popular payment method, at any small businesses using compatible BNZ merchant facilities.
Small businesses banking with BNZ are also eligible for bundle discounts when they pay for a number of key banking products.
See the latest in small business products
Enjoy reading this article?
Sign up to receive more news like this straight to your inbox.
By subscribing you agree to the Canstar Privacy Policy