In 2017, ANZ has come out on top as Canstar's Bank of the Year – Small Business Award winner.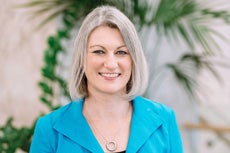 Each year, Canstar researches and rates small business banking options available to Kiwi businesses.
ANZ's win comes down to its competitive suite of banking products and services, particularly for small businesses who need 24/7 access to financial services.
Read Canstar's small business report
Canstar caught up with Antonia Watson, ANZ's managing director retail and business banking, about how the bank is providing five-star banking for its small business customers. 

What role does ANZ think banks have in entrepreneurial development in NZ?

Small businesses are the backbone of our economy – when business is doing well, New Zealand is doing well.  We want to be the bank that helps businesses start up, thrive and grow.  That starts with understanding what business owners need and making it easier for them to do their banking. We know small business owners want to talk to us about their business, so we need to ensure we have the insights and understanding of local and global trends, so we can help them identify opportunities to get ahead.

The finance market has changed dramatically in the last few years – fintech has been a huge disruptor.  What has ANZ had to do to ensure they are agile in a fast-moving market?

All the major business disruptions have been borne of customer dissatisfaction.  Whether it's Uber's alternative to taxis, or AirB&B offering lower-priced accommodation, disruptors solve a problem for customers.  Our approach is to build every decision from the customer first, meeting needs and addressing pain points.  Our mantra for business customers is "easier, everyday" and that's what we're about – making it easier.  We also look to build partnerships with fintechs and other companies, so we can work together to deliver unique solutions for our customers.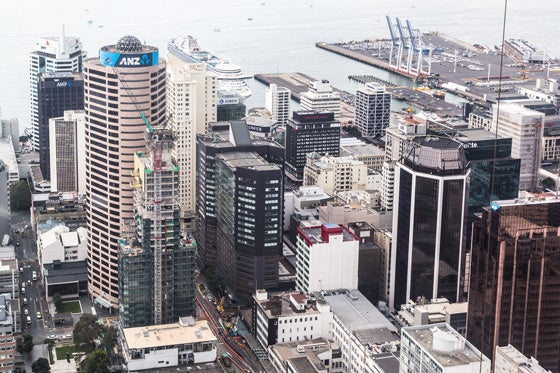 How have SME customer expectations changed over the last five years and how has ANZ responded?

Business customers want banks to make it easier for them to do their banking and, where possible, on their cellphones.  So, our digital banking services are very important to them, as are our Smart ATMs.  They also want access to business banking specialists, who are in touch with their business and can help them capture opportunities as they come along.

How does ANZ plan to stay ahead of the pack in continuing to support SMEs?

By knowing our stuff and making it easier for customers.  We have an unrivalled network of business specialists throughout the country, who know their local regions and the issues faced by customers.  We plan to build on this strength, by freeing up experienced business bankers even more so they have more time with customers.  We also know that some businesses want access to banking services in the evenings and on weekends. So, we're extending the use of our Smart ATMs and building specialist business banking teams in our contact centre, so customers can access a business banking expert, at any time.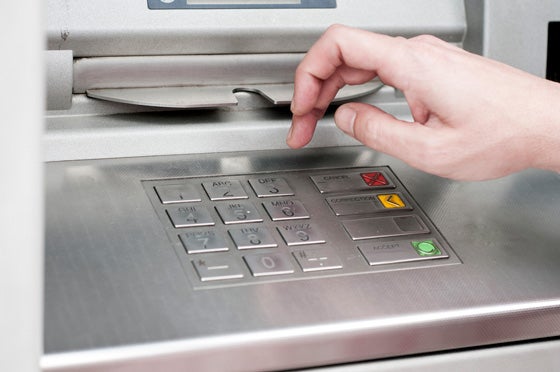 Canstar researchers were impressed with ANZ's large Smart ATM network.  How do small businesses use smart ATMs to run their business more efficiently? Is ANZ planning to add more features to the ATMs?

Small business owners are time poor, and ANZ recognises this by providing Smart ATM's to enable them to make deposits 24/7. Currently, we have Smart ATMs at 80% of our branches, saving business owners from having to rush to the bank before it closes to deposit their takings. We're continually advancing our features to enable cash handling autonomously, and expect this to continue to make it even easier for business customers in the near future.
Canstar's verdict: Why ANZ is the winner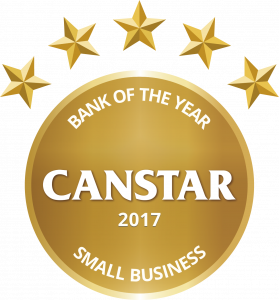 ANZ won the small business award based on the strength of its institutional factors and product features, Canstar general manager Jose George says.
Two particularly strong features are based on ANZ's flexibility in lending requirements – flexibility around the loan term for its Business Home Loan and also the Business Flexible Facility for overdrafts, Mr George says.
Researchers were also impressed with ANZ's large after-hours Smart ATMs network, he says.
"As well as the traditional ATMs, ANZ provides greater access to businesses, through its large after-hours Smart ATMs network.
"ANZ has over 150 after-hours Smart ATMs across the North and South Islands.
"The Smart ATMs allow customers to deposit cash and cheques, directly into the ATM for deposit."
Read Canstar's small business report
Enjoy reading this article?
Sign up to receive more news like this straight to your inbox.
By subscribing you agree to the Canstar Privacy Policy