New Zealanders are struggling to balance the cost of rent with saving for retirement. The Commission for Financial Capability is now investigating new support measures.
An unsustainable cost of living is forcing New Zealanders to dip into their retirement savings to keep afloat, a Commission for Financial Capability poll reveals.
Around 1300 New Zealanders completed the "snapshot poll" on views on money and savings, as part of a survey series during "Show me the money" week. Nearly two-thirds of the respondents are in the 50 to 64 age bracket.
A struggle to save while paying for rent – particularly in Auckland – is a major cause of concern, with respondents unable to see any hope of buying property, according to the poll.
The majority of respondents (86%) say they are concerned about their financial security when they reach 65.
"I am renting. My rent costs me half my wages. It is a struggle to exist now, and I am working 30 hours a week in the school term. I will be even worse off with the pension. I will need to find a cheaper rental, which I have already tried to find. How will I afford to eat? Live? It is hard enough now and I live alone," one respondent says.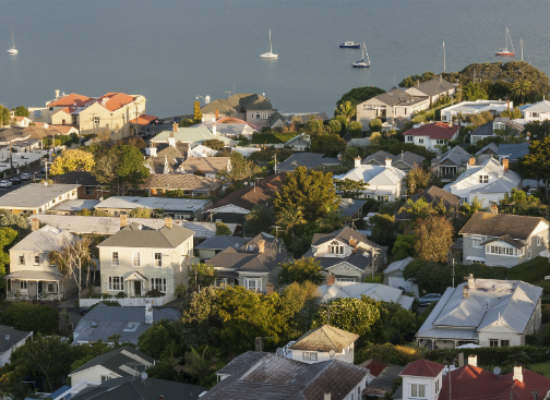 Nearly 20% of respondents identified difficulties saving, a similar number had no retirement savings or investments, and 14% say they will be renting long term.
 Barriers to saving include: 
Existing debt.
They or their partner have health issues.
Need to support offspring, including adult children still living at home.
High cost of rent.
Those who are already retired say their savings are running out faster than they expected because the cost of living is higher than they expected.
Others have not saved enough for retirement and say the only solution is to work longer, some are unsure how they will cope financially in retirement.
The poll findings echo results of Cigna Insurance's wellbeing survey, which shows many New Zealanders are stressing about their finances and feel ill-prepared to retire.
On the flipside, those who believe they are financially secure, are mortgage-free home owners in stable employment, and who have savings or other investments as well as family support.
Retirement Commissioner investigates supporting retirement saving
Retirement commissioner Diane Maxwell says with New Zealanders living longer, they have to live on a fixed income for a lot longer than their grandparents' generation.
"The good thing is that people are starting to think about it and many are making plans to manage their later years. But I'm concerned for the people who aren't or who are unable to. Our review will consider what can be done to support those people," Ms Maxwell says in the commission's survey release.
Suggestions to support retirement saving include: 
More free financial advice, planning and information.
The need for financial education to be taught in schools.
Higher rate of NZ Superannuation – and the need for assurance around the future of Superannuation.
Compulsary KiwiSaver.
Lower healthcare costs.
The commission is keeping the survey open until the end of October and responses will feed into the 2016 Review of Retirement Income Policies. Under the New Zealand Superannuation and Retirement Income Act 2001, the Retirement Commissioner must review retirement income policies every three years.
Savings support available
While saving is a struggle, making your dollar stretch becomes increasingly important. The cost of housing in New Zealand is undoubtedly putting pressure on managing finances, but there are tools available to help with budgeting any money left over.
Creating a budget – one that is realistic so you can stick to it – can help to ease some of the stress of managing money. Canstar has some tips available on how to get started.
Maximising your savings through investing or savings accounts will also help you bank some extra cash in the long-run. Before signing up to any financial products, such as savings accounts, remember to check what is available on the market, to help you get the best return.