Like a romantic partnership, your relationship with money should be beneficial to your lifestyle – not a hindrance.
Walks on the beach and dinner by candlelight: For some, this will be a dream picture of love. For others, it'll create the feeling of butterflies in the stomach, but really it's your breakfast repeating on you. Romantic comedies are not for everyone.
Pause for a second. Look at your wallet. How do you feel about that? Confused?
The word relationship is not reserved exclusively for romantic partnerships, despite popular culture trying to persuade you otherwise. There's another kind of relationship everyone has – and it should not be taken lightly. We're talking about your relationship with money.
Victoria University of Wellington advises its students about four potential money attitudes.
Money relationship types
1. Causing you stress, anger and anxiety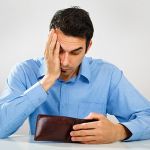 If this is how you feel when dating your partner, something needs to change. Either a break-up or a serious review of the relationship is in order. Because divorcing your money is impossible – unless you tried to marry an inanimate object like the woman who married the Eiffel Tower – try taking a fresh approach to money, instead.
"Try and shift your thinking and focus on what you have (skills, opportunities). Accept where you are now and think about what you can do to change," the university advises.
2. In the too-hard basket, you don't want to think about it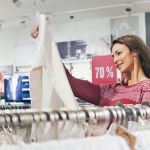 If you've had a bad experience in the love department, it's understandable you might get discouraged from getting back out there. Or, maybe it just all feels too much to try and fit a relationship into a busy schedule. This can also be the case with money. Dealing with finances feels too overwhelming, so you avoid addressing the issue altogether.
While your relationship status is entirely a personal choice, refusing to think seriously about money can land you in hot water later on. Ignoring matters of the wallet can lead to overspending, or giving up on saving before you even really start. Make it a priority to look at how you can start a healthy relationship with money.
"Set aside enough money for things that really make you happy. See if you can learn to like and enjoy saving money," Victoria University of Wellington suggests.
Canstar also has some tips on ways you can save money, even if you're new to the game.
3. It's an obsession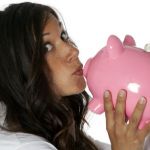 Ah, young love. The days of texting marathons, scribbling his/her name on every surface available and computer generating images of what your future kids will look like.  Avoiding financial fitness is unhealthy. So, too, is thinking about it 24/7, and having repeated fantasies of becoming the monopoly man while your friend tries to talk to you about their day. It's all about balance, folks, not just the bank balance.
"A competitive, ambitious trait is great, but make sure you don't sacrifice your health or happiness in the pursuit of it."
4. The master of balance

Mastering the balance of spending time as a couple and respecting each other's space is quite the art. You prioritise the health of your relationship, without compromising on what you need to stay happy and healthy as an individual. If you can translate that approach into how you deal with money, you're onto a winner. "You know it's important enough to learn more about money and stay on top of it, but you also know it's not so important that you sacrifice your health or well-being for it."
 When you don't see eye to eye on money matters
Now you've had a chance to review your personal relationship with money, it's also important to make sure you are on the same page about finances with your partner. Or, at least learn how your individual attitudes to money can complement each other.
A great time to look at this is when you're about to move in together. Nothing says romance like water bills and groceries, after all. Canstar has compiled some advice on how couples can work on financial matters together. You can read this guide here.
And if you're after some guidance on how to help your money relationship grow, check out Canstar's research on savings accounts. You can compare account types to make sure you live in harmony with your savings.
Enjoy reading this article?
Sign up to receive more news like this straight to your inbox.
By subscribing you agree to the Canstar Privacy Policy