Westpac Home & Contents Insurance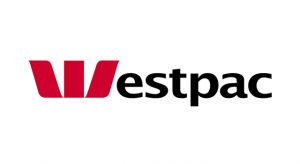 It's estimated that
more than three-quarters
of New Zealand's households are insured with home and contents policies. However, not all brands are created equal. Here, Canstar compares how Westpac's home and contents insurance stacks up against other providers.
What Home and Contents Policies Does Westpac Offer?

Westpac offers its customers a comprehensive home cover policy with the option of extra landlord insurance, as well as two choices of contents insurance; full cover and renter's insurance.
The brand also offers optional benefits for both policies, some of which include discounts for over 50s, eligibility for multi-policy discounts and home loan cover.
Compare Home & Contents Insurance with Canstar
What's Covered by Westpac's Comprehensive Home Cover Policy?

According to Westpac, its comprehensive home cover policy offers customers the sum insured for accidental damage, up to $1,500/month (for three months) to cover Westpac home loan payments, up to $2 million for legal liability, $3,000 for hidden gradual damage and a $1,000 stress payment should you lose your home completely. 
What's Covered by Westpac's Landlord Insurance Policy?

According to Westpac, customers are able to add landlord insurance to an existing home cover policy for insurance of a rental property. Adding landlord insurance offers cover against loss of rent (up to $20,000 for 12-months), an extension for chattels (up to $15,000) and deliberate damage protection (to a maximum of $25,000).
What's Covered by Westpac's Full Cover Contents Insurance?

Westpac says its full cover contents insurance policy offers customers replacements for most household items regardless of age, cover for expensive items such as camera equipment and jewellery, up to $2,000 for new locks, keys and remote openers, and up to $2 million for legal liability.
What's covered by Westpac's Renters' Insurance?

Westpac says its renters' insurance is ideal for those living in rented accommodation and wanting to insure contents up to $25,000. The policy covers belongings which may be accidentally lost, stolen or damaged as well as replacement of major household items, liability for accidental damage and a supplement for temporary accommodation (to a maximum of $5,000). 
What don't Westpac's Home Cover and Contents Policies cover?

Similar to many other insurers, Westpac does not cover its customers should an incident occur that they could control, for legal liability relating to any business or employment and where a fire was intentionally lit.
What makes Westpac's Home and Contents Policies different?

Westpac offers a free 30-day look period, during which customers can try out the cover and, if they decide it isn't for them, are eligible for a refund in premiums paid. The bank also offers several opportunities to save on premiums including multi-policy discounts and increased excess savings. 
About Westpac

Arriving in New Zealand around 1861 as the bank of New South Wales, Kiwis today know Westpac as one of the country's largest banking institutions with more than 1.5 million customers nationwide. 
Officially recognised as the bank of the New Zealand Government, Westpac offers a host of services to individuals, families, small and medium businesses, corporate and institutional organisations. 
Other Home & Contents Insurance from