Vero Home & Contents Insurance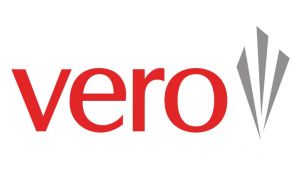 It's estimated that
more than three quarters
of New Zealand's households are insured with home and contents policies. However, not all brands are created equal. Here, Canstar compares how Vero's home and contents insurance stacks up against other providers.
What Home and Contents Policies does Vero offer?

Vero offers its customers two levels of home, and contents cover – those being maxi or flexi policies.
The brand also offers eligible customers use of SumExtra – which gives up to 10% more cover than the sum insured in the event of a natural disaster. 

Compare Home & Contents Insurance with Canstar
What's covered by Vero's Home Cover Policies?

According to Vero, its maxi home cover policy offers new-for-old replacement – meaning they'll replace the home as new up to the specified sum insured. In Vero's words, the flexi cover policy offers 'great basic insurance coverage, ideal for insuring the family batch and rental properties.' This policy is based on market value and takes wear and tear into account.
What's covered by Vero's Contents Insurance policies?

Vero says its popular maxi contents cover offers replacements on almost all household items and extends to cover contents kept in professional storage facilities, gradual damage, property used for trade or other business and provision for change of locks if keys are stolen. The 'more affordable' flexi policy provides for specific events which include a natural disaster, fire, theft, flooding and personal liabilities. Customers are able to upgrade the flexi contents policy to add extra coverage where it is required. 
What don't Vero's Home Cover and Contents Policies cover?

Similar to many other insurers, Vero does not cover its customers should an incident occur that they could control and for items owned by another person.
What makes Vero's Home and Contents Policies different?

Vero offers customers an overseas travel benefit whereby contents are insured anywhere in Australia and the Pacific Islands for a period not exceeding 30 days, as well as multi-policy discounts and eligibility for SumExtra.
About Vero

Incepted in 1833, in the United Kingdom, Vero as we know it today arrived in New Zealand in 1994 and currently forms part of Suncorp New Zealand. As a wider part of the Suncorp Group – a major general insurer with banking, life insurance and superannuation businesses in Australia and New Zealand, the company boasts more than nine million international customers and NZD$100 billion in assets.
Other Home & Contents Insurance from