Vero Home & Contents Insurance
Home and contents insurance can be a safety net at the worst of times, so it helps to find an insurance provider that covers you in the areas you need. Here is what Vero's home and contents insurance includes.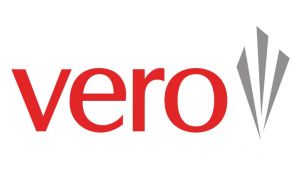 What home and contents policies does Vero offer?

Vero offers its customers two levels of home, and contents cover: Maxi and Flexi.
The brand also offers eligible customers the use of SumExtra,  which gives up to 10% more cover than the sum insured in the event of a natural disaster. 

Compare Home & Contents Insurance with Canstar
What's on offer with Vero's home insurance?
Maxi cover
Key benefits include:
Should your home be damaged or destroyed, Vero will rebuild your home to an as-new condition

Cover for any sudden or accidental damage
Stress payments in the instance of a total loss to the home
Cover for gradual hidden damage
With Vero's Maxi cover, you may also be eligible for SumExtra, which, in the event of a claim, means you receive 10% extra on top of your insured sum. Additionally, with SumExtra, if your home is completely destroyed by something other than a natural disaster and your sum insured isn't enough to fix it, Vero will pay the full cost no matter what it is.
Flexi cover
Key benefits include:
Should your home be damaged or destroyed, Vero will repair or replace it taking into account any wear and tear
Cover for 14 specific events, unless upgraded for an additional fee
If your home suffers damage from a natural disaster that is more than the EQ Cover limit, Vero will pay the difference, up to your sum insured
Other key benefits include temporary accommodation should your house be uninhabitable, one excess per event, and legal liability cover should an event related to your home causes damage to someone else's property.
What's on offer with Vero's contents insurance?
Vero has a one event-one excess policy, meaning you only pay one excess on multiple insurance claims for the same event. And both policies cover your items if damaged or lost when in transit.
Maxi cover
Items replaced to as-new condition

Covers your contents for sudden or accidental loss or damage

Cover if your contents are lost or damaged anywhere in New Zealand

Items in a storage facility are included in your cover
Flexi cover
Items replaced to as-is condition, taking into account wear and tear

Covered for 12 specific events only, unless you upgrade for an additional cost
About Vero

Incepted in 1833, in the United Kingdom, Vero, as we know it today, arrived in New Zealand in 1994 and currently forms part of Suncorp New Zealand. As a wider part of the Suncorp Group – a major general insurer with banking, life insurance and superannuation businesses in Australia and New Zealand – the company boasts over nine million international customers and $100 billion in assets.
Other Home & Contents Insurance from