State Home & Contents Insurance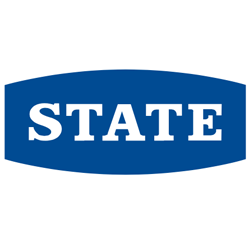 In the unfortunate event your belongings are damaged, lost or stolen – home and contents insurance is there to protect you against the cost of repairing of replacing them. Finer details vary between policies – so, Canstar looks into the State home and contents insurance policies, to see what it offers.
What's on offer with State home and contents insurance?
State offers two home insurance policies, along with two different contents insurance policies – or you can combine your home and contents insurance and receive a 15% discount. 
Click below to see how State stacks up against other home and contents insurance providers.
Compare Home & Contents Insurance with Canstar
What's on offer with State Home Insurance?

State offers a high-level home insurance policy – Comprehensive, and a lower level policy option – Essentials. 
State's comprehensive policy includes protection against the cost to replace or repair your house and belongings, if they are accidentally damaged, lost or stolen. With this cover, you're entitled up to a predetermined set limit, which is determined by your specific situation. You're also covered for the cost of alternative accommodation, up to $20,000, fixing damage done by hidden leaking water and replacing home office items, up to $7500. 
The State Essentials policy also only covers up to a predetermined amount but is a more stripped-back version of the comprehensive policy, only covering the house and belongings in their present condition. This means you will receive a payment of the house and belongings' current market value, or they will be repaired to the condition they were prior to the damage. 
What's on offer with State Contents Insurance?

Likewise, State's contents insurance options include high-level – Comprehensive, and low-level – Essentials.
State's Comprehensive contents insurance policy replaces and repairs items in your home or temporarily being used somewhere else in New Zealand. You will receive payments to replace the items with new items, except for those that are specified in the policy as eligible for current market value only. There are options to increase the level of cover, even further. While, the State Essentials policy essentially covers the cost of repairing items, or pays you the amount of the current market value. 
All State home and contents insurance policies provide legal liability up to $1,000,000, in the scenario you damage someone else's property or injure somebody. However, you should check the conditions – for finer details – before taking out an insurance policy with State.
About State

State insurance has been in business in New Zealand for over 100 years, and at one point was government owned. Since its sale in 2011, it's been a division of IAG New Zealand Limited, which in turn is a subsidiary of Insurance Australia Group. Currently State manages around 900,000 policies for over 400,000 Kiwis.
Other Home & Contents Insurance from