NZ Funds KiwiSaver
NZ Funds is a New Zealand-owned financial services company providing KiwiSaver, superannuation and investment products.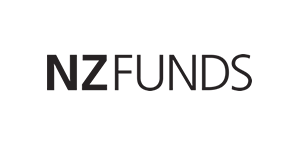 Compare NZ Funds KiwiSaver
If you're considering opening a KiwiSaver fund with NZ Funds, check out Canstar's latest Star Ratings for its products.
Types of NZ Funds KiwiSaver funds
NZ Funds offers three different investment strategies: Income, Inflation and Growth. These funds contain varying mixes of assets depending on their objective, with cash and fixed-interest bonds forming most of the Inflation and Growth options. NZ Funds also offers their Lifecyle Process, a 'set and forget' investment approach which allocates 85% of your assets to the Growth strategy, 10% to Inflation and 5% to Income until you reach age 55, before gradually increasing the conservative allocations over the next two decades to 31% Growth, 34% Inflation and 35% Income.
Your KiwiSaver account will incur an Administration fee of $3 per month ($36 p.a.), which is deducted from your account, plus management percentage fees which vary based on the portfolio – check the PDS for more information.
Eligibility to open a NZ Funds KiwiSaver account
You are eligible to join the KiwiSaver scheme if you are:
Younger than the qualifying age for New Zealand superannuation (currently age 65)

Living or normally living in New Zealand

A New Zealand citizen, or entitled to live in New Zealand indefinitely
If you're over the age of 65, you can only join NZ Funds KiwiSaver if you already belong to another KiwiSaver scheme.
How to open a NZ Funds KiwiSaver account
If you'd like to open a new NZ Funds KiwiSaver account, you can apply online.
NZ Funds KiwiSaver Scheme - Income Strategy
Canstar Research
Award:
3 Star Rating Award