Christmas is fast approaching, so it's a great time to reassess spending, and to start paying off debt before you hit the often expensive season.
If you're searching for ways to get out of debt, so you can start some guilt-free Christmas shopping, it helps to take a step back and have a look at your own financial situation. Personal debt is well and truly an entrenched part of our financial lives. We collectively make around $3 billion of credit card transactions per month, and we are paying interest on slightly more than $6 billion of credit card debt. That potentially represents a nice revenue stream for our financial institutions!
If you don't really want to be a part of that cash giveaway more than you need to, here are some tips to help make paying off debt easier.
Tips for paying off debt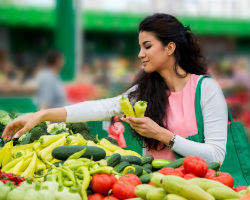 1.Pay your "must-do" costs first: When our wages hit our bank account, It's tempting to have a big night out, followed up by some eBay surfing. But it means that our necessary costs – things like food, petrol and phone bills – can end up on our credit card. So, each time you get paid, cover all your must-do costs before you look at any other spending, so you can get out of debt – and stay out.
2.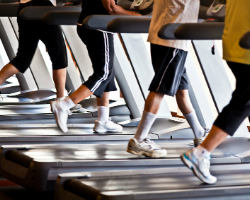 Cancel direct debts: Whether it is gym fees, subscriptions or insurance, paying bills automatically is a convenient way to get those payments made. But, when expenses are being put on your credit card, it's too easy not to pay them back. Switch those automatic payments to a debit card instead and this will help you avoid having to start paying off debt incurred from interest.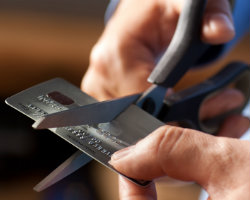 3.Don't use your credit card.
Tough love, yes, but, provided you're doing tips one and two above, you'll be amazed how much spending you can cut out of your day without easy access to the plastic. It's worth a try, so you can get out of debt!
Also, make sure, if you do have an ongoing debt, that you're not paying more interest than you need to. Check out Canstar's personal loan and credit card ratings, to see what's on offer.