The Commerce Commission has issued a series of guidelines for lenders setting credit fees for customers, eight years after starting the draft advice.
The commission's guidelines aim to support lenders in setting "reasonable" credit fees, based on the Credit Contracts and Consumer Finance Act 2003 – updated in 2015 – and the Lender Responsibility Principles and the Responsible Lending Code.
The commission first issued draft guidelines in 2009 and 2010, but could not complete the rules until the 2016 Sportzone/MTF case closed. In this case, the Supreme Court made it clear that credit fees should cover only transaction-specific costs, the commission says in a media release.
The commission reminds lenders they can set fees only related to the specific credit contract or that class of credit contracts.
"As part of its loan administration fee, Lender E seeks to recover the cost of its annual Christmas party," the commission says as an example in its guidelines.
"This fee is unreasonable as the costs of the Christmas party have no close relationship to the specific transaction between the lender and borrower."
But even if the lender estimates its charges – they need to be for expenses that they have actually incurred.
For example, the commission has prosecuted a lender for charging a security registration fee when the lender did not even register a security.
The Commerce Commission's guidelines are not legally binding. However, if lenders are found to have charged customers unreasonable fees", according to the act, they can be fined up to $600,000 per offence and the court may order them to pay refunds and compensation.
Transparency key with consumer lending fees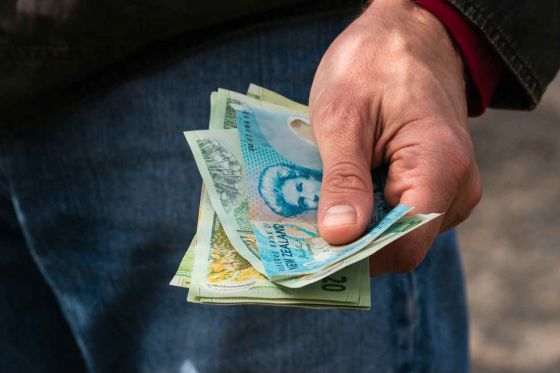 While a lender is allowed to estimate its fees, it must be transparent with the fees it is charging customers, it must disclose any fees before the customer enters into the loan.
The commission recommends lenders document how they have estimated fees and that they regularly review how much they are charging customers.
Lenders can land themselves in hot water if they are found to be charging more money than it actually costs them to  manage the loan process.
"It is not a requirement of the [Contracts and Consumer Finance] Act to conduct these regular reviews, but a failure to do so raises the risk of fees becoming unreasonable over time.

"This in turn raises the risk of criminal or civil proceedings by the commission and lenders being liable to refund all fees that are overcharged," the commission says.
The commission discourages lenders from setting fees based on what competitors are charging:
"The reasonableness of a fee depends on the lender's own costs and losses – and comparisons against other lenders cannot provide information about that."
Also, steer clear of a percentage-based fee calculation; varying loan amounts and terms will often impact on what is considered transaction-specific costs, the commission advises.
However, as a word of caution to customers, lenders are allowed to charge a fee if it incurs losses as a result of a customer paying off a loan early.
Enjoy reading this article?
Sign up to receive more news like this straight to your inbox.
By subscribing you agree to the Canstar Privacy Policy