Co-author: Michelle Norton
Buying a car is just the beginning of a motoring expense trail you'll find yourself going down, whether you like it or not. The trick is to be prepared beforehand, Canstar shows you how
If only the price tag on that new or used car you've been considering was all you needed to factor in to the finances. Ah yes, the beautiful dreamland of wishful thinking.
Researching car maintenance costs – and the ongoing expenses of being a vehicle owner – might not seem as thrilling as checking out a new set of wheels at the dealership. But it's an essential step in helping you to avoid debt, as well as dodge buying a lemon. And, when it's your very first car, disappointment number one is realising you need to think with your head, not just your heart. Unless, of course, you are a closet millionaire. Even if you need to downsize your dreams to start with, buying a car you love is still a perfectly realistic goal, even without blowing your budget.
Car maintenance costs, ongoing expenses to consider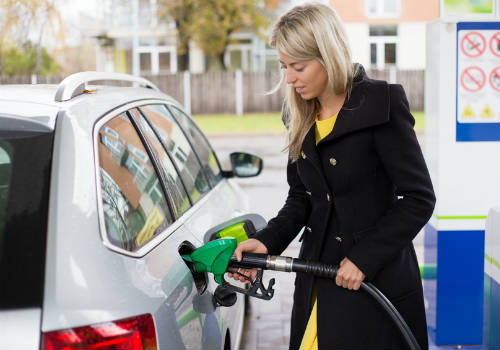 Consider these car maintenance costs before you accelerate into car ownership; the overall repair and running of your new set of wheels needs to factored in.
Buying a car means ongoing fuel costs
Buying a car also means considering the cost of fuel and the distance that you will be driving each week. This will help you to work out whether the cost will be affordable, before you charge ahead with buying a car.
If you can't afford the petrol, you're going nowhere fast. Does your car use regular, premium or ultra-premium unleaded petrol, diesel or LPG? Using the wrong type of fuel could also land you in some extra car maintenance costs down the line. Don't be tempted to run your vehicle on petrol with an octane below that recommended for your vehicle. It could affect the performance and health of your engine. Your car's owner's manual will clarify what type of fuel your engine is designed for.
Maintenance costs and repairs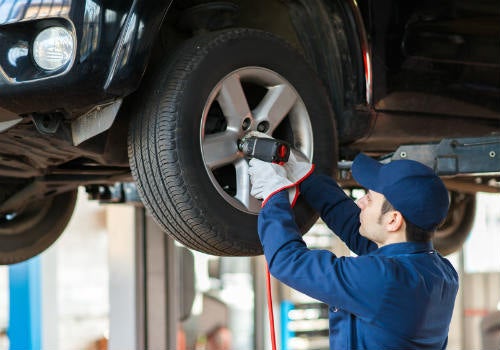 Maintenance costs are an ongoing part of being a responsible car owner.  Maintenance costs include servicing according to the manufacturer's schedule, plus repairs and spare parts that are likely to be required for normal driving conditions and assumed annual distances.
There is great variance, once again, between new and used cars. When you start your search for buying a car, you'll notice huge competition among new car manufacturers, who all want your money. Many new car manufacturers offer free or capped price servicing deals for a set number of years built in to the purchase price. New cars are also covered by a warranty which provides some certainty about future operating costs. New car warranties differ, but may typically provide cover for 3-5 years and 60,000-100,000 kilometres.
Extra car maintenance costs with used cars
Buying a car that has been pre-loved is by no means a second-rate purchase. Both used and new cars have pros and cons, but it is realistic to expect some extra car maintenance costs when you purchase a used vehicle; brakes, a battery, windscreen, headlight globes and other parts that may need to be replaced in five years of ownership.
Think twice before fitting non- standard parts to your car. It may void your car insurance policy. This includes tyres. As the only thing connecting your car to the ground, tyres are one of the most important parts of the car. Your tyres can contribute to overall costs in other ways. Incorrectly inflated, they can add to fuel consumption. Incorrectly aligned, they will cause premature tyre wear and you'll have to replace them more frequently.
Buying a car: a breakdown of extra expenses
Car insurance

Car insurance should be part and parcel of your whole first car experience.

A good car insurance policy aims to protect your interests by covering damage you may cause to other people's property or their car, harm to other people, or theft or damage to your own car, depending on the type of policy you have.
Vehicle depreciation

While new cars may be less likely to break down than used cars, they are far more exposed to depreciation.

 Depreciation varies from vehicle to vehicle. Generally, the older a car is and the more kilometres it's done, the lower the car's resale value. The resale appeal of your car will also depend on what the market thinks of that make or model (and this does change).

Car loan:

A car loan is a type of personal loan generally available as a fixed rate loan secured against the car itself.

You can obtain an unsecured variable rate loan for a car – each individual circumstance is different.  A secured car loan is more attractive, in that its rate will be lower. The main thing to shop around for is rate and also the application fee.
Registration and license

Part of the regular and lawful cost of running a car and driving

The cost might be annual rather than fortnightly, so it's easy to forget about it and get a nasty budget surprise! Double check that you meet all requirements and for your own sake, keep it legal at all times.
Buying a car: avoiding dodgy cost-cutting
It might seem tempting to do some cost-cutting when it comes to car expenses. Trust us it's not worth it in the long run. Here are some pointers on managing car maintenance and car expenses the right way.
A cheap car insurance policy is not cheap if you can't claim on it when you need to. Watch out for high excesses. And make sure you don't skimp on features you would find helpful or necessary in the event of a crash. This could include provision of hire cars or taxis while your car is in the repair shop.
Beware of after-market or non-genuine accessories and treatments when buying a new car. These are typically seat covers and floor mats, rust and fabric protection, and sound proofing and window tinting. They are often not approved by the vehicle manufacturer, have a different warranty and have little impact on resale value. Shop around for the best deal if you want them and don't cave in to the pressure at the car yard.
It's a financial no-no to keep paying off a car that's depreciating in value all the time unless it is absolutely necessary. If you decide it is necessary in your case, don't go overboard.