Co-author: Michelle Norton
Big cars are appealing for many Kiwis, whether it's to cart around a busy family, or for some more adventurous driving. But with so many types of cars of the larger variety, what's right for you?
Vehicle registrations in New Zealand as at August 2016 have hit 12,677, a 13.3% increase on the previous year and the highest August registration figures in more than three decades. And, when it comes to the type of cars Kiwis are choosing, big cars remain massively popular. SUVs account for 38% of new car registrations during the month.
Compare Personal Loans with Canstar
The figures from the Motor Industry Association show a continued trend of Kiwis love of big cars – particularly SUVs. In 2015, more than one in three car sales was for an SUV – a total of 45,376 registrations. But, while this is undoubtedly one of the more popular types of cars, an SUV won't suit everyone. Let's check out some more options.
Types of cars in the big cars market
With such amazing scenery to explore in our homeland, it only makes sense to take to the road on the weekends in one of the many big cars available on the market. From the 4WD to the station wagon and everything in between, big cars provide good hauling and towing power, extra leg room for passengers, and a safe ride. So what are your options when choosing a large car, and what are the pros and cons of these types of cars?
Big cars option 1: The SUV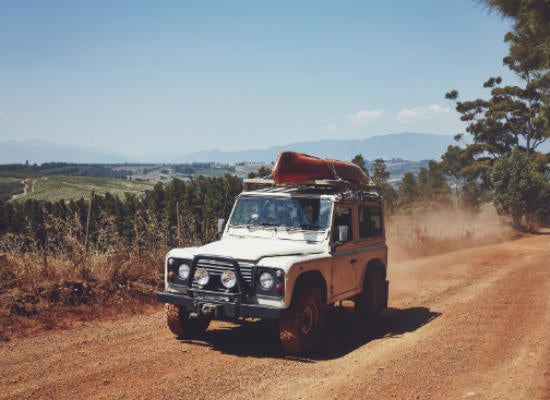 An SUV (sport utility vehicle) is a wagon body (long roof, big cargo area) with a more elevated ride height. SUVs are usually manufactured as 4WD or AWD vehicles.
Pros of SUV
Usually seats 5-9 passengers, so it's a good car for families.
High road clearance.
Usually better fuel economy than a 4WD/AWD.
Looks – the SUV generally has much sleeker lines than the typical station wagon, and is prettier than most 4WD/AWDs.
SUVs come off better than most other cars in a collision, thanks to their rigid body.
Multiple safety features ensure a safe and smooth ride in bad weather and while off-roading.
Rear safety cameras make parking a breeze.
Cons of SUV
High road clearance means you often have to jump to get from the ground up into your seat. This makes it difficult for ladies to get in and out gracefully in a dress.
The rigid body of the SUV means that if you're in a collision, the chances of you causing serious injuries or death to the people in the other car is astronomically higher.
Big cars option 2: The 4WD/AWD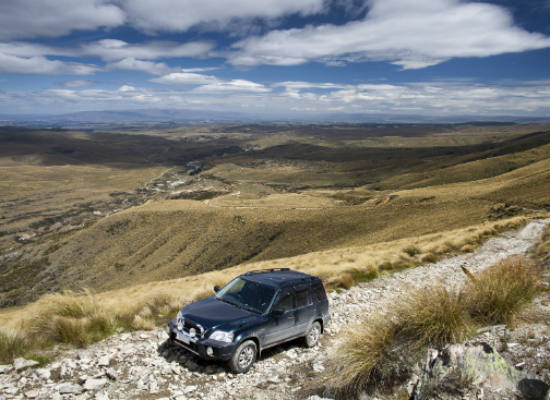 There are three basic systems available with these types of cars:
Full-time 4WD: 4WD mode is always on and the driver selects high or low modes.
Part-time 4WD: 4WD mode is turned on and off by the driver as needed.
All-wheel drive (AWD): Torque is sent to all four wheels continually, but extra 4WD power is usually only activated by slipping wheels.
Many 4WDs and AWDs end up doing triple-duty as people movers, work vehicles, and weekend warriors.
Pros of 4WD or AWD
Lots of leg room for back seat passengers.
Often comes with auto-braking features to prevent you from ploughing into the car in front.
Usually runs on diesel, which is a cheaper fuel source.
Cons of 4WD or AWD
Typically known as fuel guzzlers with poor fuel economy.
Many new 4WDs feature specific tyre rims because of their larger brake packages, so you can't just fit any old 4WD tyre rim to them.
With 4WD, you have to remember to switch it to the correct mode when driving around the city. Otherwise the drive axles suffer from "wind-up" stress from unnecessarily sending different levels of torque to all four wheels at once.
Big cars option 3: Station Wagon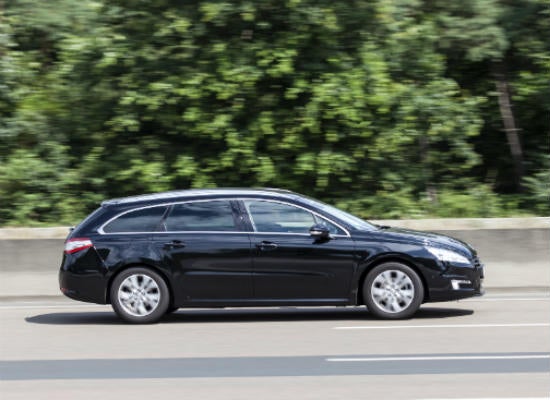 The station wagon is a large passenger car with a large, open boot area that is covered by the roof. You can usually put the back seats down in a station wagon to make space for even more cargo.
The cargo area usually has side windows for enough visibility to cover the long back of the car. (If the car has no rear side windows, it becomes classed as a van or a minibus.)
Station wagons are also known as an economy wagon here and, overseas, as an estate wagon, sportswagon, squareback, or even a "depot hack" in the US.
Pros of wagons
Cheaper than the SUV, 4WD or AWD.
Lower ground clearance than an SUV or 4WD/AWD makes it easier to get in and out of the car.
Less risk of rolling over on bumpy roads or after a collision.
Cons of wagons
Most station wagons are not as beautiful as SUVs. But this is largely a matter of personal preference.
May not have as many different seating options as the SUV or 4WD/AWD.
One last decision with these types of cars
Deciding which of these big cars are right for you will often come down to your own lifestyle and what you plan to use the vehicle for. There's just one more important decision you need to make. If you need finance, find a personal loan that will keep you moving instead of acting like a speed bump in your budget. Canstar takes the hard work out of looking for a good value personal loan for you, by researching and rating products on the market in New Zealand. Compare your options on our website to make a shortlist of products that might suit your needs.
Compare Personal Loans with Canstar