Living in a time where COVID-19 may have impacted your finances, you might be thinking about taking out a personal loan (perhaps for
debt consolidation
). While the term infers "personal", it doesn't have to be. You can share the responsibility of the loan with a partner or family member.
Some people prefer to take out a joint personal loan rather than as individuals, but there are benefits and risks you need to be aware of when doing so. This is a brief guide on what a joint personal loan is and the pros and cons of taking one out. 
What is a joint application personal loan?
A joint personal loan is a loan you take out with another person. In many cases, this person is a spouse, partner, friend or sibling. This person is known as the co-borrower. The co-borrowers in a joint personal loan are equally liable for the debt, meaning each is responsible if the other is incapable of meeting repayments.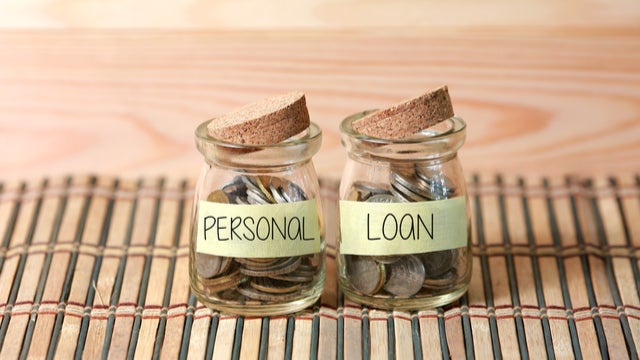 Why take out a joint application personal loan?
There are a number of reasons, including:
You might be interested in sharing an asset with a close friend or loved one, for example a boat

You may be keen to secure a larger loan than the one available to you on your own

You are unable to meet the loan requirements set out for individuals
But before making a decision, we recommend you consider some of the following points:
You both need to meet the loan criteria

You will both be equally responsible for the repayments

Disagreements over money can quickly come between firm friends and/or family members
It's a good idea to closely assess the person with which you're applying for the loan. Are they reliable, or do they have a history of poor finances and reckless spending? Are they selfish with money? If they're a partner, are you likely to still be with this person over the life of the loan? Canstar doesn't generally dish out relationship advice, but it might not be a good idea to take out a personal loan with a girlfriend or boyfriend you've just met!
How to apply
Applying for a joint loan can be just as easy as applying for a regular loan. You simply need to provide your personal and financial details, which the lender will assess as one application instead of two. 
Should I consider a joint personal loan?
You might want to share an asset, like a car. If you're buying a car with your partner and need a personal loan, a joint application could make more sense than just one of you applying.

If you want a big sum, you may be eligible for a larger loan if you apply with a partner, as the lender will look at the financial situation of you both.

Maybe you want to consolidate large debts. If you and your partner have a large amount of debt separately, you could potentially save money by applying for a joint, debt consolidation personal loan. Read more about debt consolidation in our story,

Should you get a personal loan for debt consolidation?

You could be a parent wanting to help out your child. 
Whatever your reason for applying for a joint loan, always consider your own financial situation, that of your co-applicant, and whether together you can comfortably manage the loan repayments.
What can go wrong with a joint application personal loan?
Getting a loan with another person is a major responsibility and, unfortunately, not everyone takes that responsibility seriously. If your co-borrower runs out of money, vanishes or just straight up refuses to continue their repayments, you will be stuck with the bill. Remember: the lender only needs to chase up one person, not two. The financial obligation you agreed to will need to be met, and a failure to do so can result in legal action.
A final summary: pros and cons of joint application personal loans
The table below shows a basic overview of the advantages and disadvantages that come with taking out a joint application personal loan.
Pros and cons of joint application personal loans
Pros
Cons
Potential greater chance of approval
You have to rely on the other person's repayments
You can be approved for a larger loan
You can be liable for the whole payment if the other person fails to make their repayments
You can consolidate larger debts
The lender can pursue one person for legal action if it isn't repaid
If you've balanced all the factors and decided you're ready and willing to take out a joint application personal loan, then you can compare what's available with Canstar:
Compare personal loans with Canstar
Sign up to receive more insights like this straight to your inbox.
Enjoy reading this article?
Sign up to receive more news like this straight to your inbox.
By subscribing you agree to the Canstar Privacy Policy