If your child has just got a learner licence, they'll be itching to get onto the road. But before you let them behind the wheel, you need to sort out car insurance. So what options do you have? Canstar guides you through everything to know about car insurance for learner drivers.
Car insurance isn't law, but it is a given. While we all fancy ourselves the best drivers, accidents and incidents do happen. And a lot of them too. According to the Insurance Council of New Zealand, well over $1 billion in car insurance claims were made last year.
And for young and inexperienced drivers, the likelihood of incidents is much higher. So it's crucial that learner drivers and those on restricted licences have cover. But what options are there?
Canstar guides you through car insurance for learner drivers.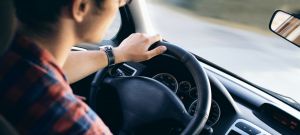 Can you get car insurance for a learner driver?
Yes, you can get car insurance for a learner driver. However, there isn't a specific insurance plan for learner drivers. Instead, you need to either include cover for your child on your insurance, or arrange for their own individual cover.
If you arrange individual cover, it will be like any other insurance plan, although with steeper excess and premiums to account for younger drivers' higher levels of risk.
What does car insurance for learner drivers cover?
As we mention above, learner drivers are covered by the same policy terms as seasoned drivers. But the rules are tighter for learner drivers, as policies only cover you if you don't break the conditions of your licence. And there are far more conditions on learner and restricted licences.
These include:
Learner licence
You must have a supervisor in the front passenger seat. A supervisor is anyone who has held a full licence for at least two years
L plates must be displayed at all times
You cannot drive between the hours of 10pm-5am
If you are under the age of 20 you cannot drive if you've had any alcohol. If 20 and above, your limits are:

50 milligrams of alcohol per 100 millilitres of blood, or
250 micrograms of alcohol per litre of breath.
Restricted licence
You can drive on your own between the hours of 5am-10pm. Outside of these hours, a supervisor must be in the front seat
The above alcohol restrictions apply
You cannot carry passengers unless you have a supervisor in the front seat
The exemption to the above rule applies if the passenger(s) being carried is:

your spouse or partner (for example the person you live with as if you're married or in a civil union)
a child who is financially dependent on you or your spouse (for example you're their parent or guardian) and who normally resides with you or your spouse
your parent or guardian
relatives that live with you and are on a social security benefit
someone you look after as their primary caregiver.
Have an accident while breaking any of the above rules on your licence, and your claim could be rejected.
---
Compare Car Insurance With Canstar
Looking for great value car insurance? The grid below shows some of the 5-Star winners in the 25- to 29-year-old driver profile from our 2021 car insurance awards and ratings.
NZ 25- to 29-year-old Driver
| | | | |
| --- | --- | --- | --- |
| Star Rating | Company | Product | Further Information |
| | | Comprehensive | |
| | | Everyday Plus | |
| | | Comprehensive | |
See here for our ratings methodology. The table above is an abridged version of our research. For the full results of our 2021 Car Insurance Ratings and Award, click here.
---
Does a learner driver need their own car insurance?
This depends on the car being used. If you buy a car for your child to use, and they are its main driver, then the insurance must be in their name. You cannot put the insurance in your name if you are not the car's main driver(s). This is called fronting, and is considered fraud. Car insurance must be in the name of the vehicle's main driver(s).
But if your child is using a family car to learn in, they don't require their own policy, and can be covered by yours.
How can I include my child in my cover?
You usually have two options here:
Include cover for learner drivers within your insurance plan
Or, add your child to your plan as a regular driver of your car
Include learner driver cover
Some insurance plans will automatically include cover for learner drivers. This is designed to allow parents to teach their children to drive without worry. Well insurance worry, at least. Teenage driving is scary enough.
However, not all policies include this automatically. You may have to add learner driver cover. So always check before letting your child behind the wheel.
While this type of cover most likely won't impact your premiums, it will come with a host of added excesses. In addition to the standard excess, you may have to pay:
Learner driver excess: added excess for a claim made as the result of a learner driver
Young driver excess: added excess if they're under 25
Inexperienced driver excess: usually applies to learner drivers over the age of 25
Undeclared driver excess: if you didn't list a learner driver on your policy, your premiums were likely unaffected. But you may have to pay extra excess as a result
All of the above is on top of the standard excess, so it can quickly add up. That's why it can pay to add your child to your policy.
Add your child to your car insurance policy
By adding your child as a regular driver, your premiums will go up. After all, you're admitting that your car is going to be driven by a young and inexperienced driver who doesn't even have a full licence. Hardly music to an insurer's ears.
But, it will also avoid many of the added excesses mentioned above. And when your added discounts and benefits are factored in, it could be a better option. It pays to talk to your insurer about the terms of both options. This will help you discover which is a better financial move.
If your insurance policy is about to expire, it also pays to shop around. A learner driver can significantly impact the terms and deals on offer. While your current insurer may have been the best option when you took out your policy, it may not be right for you and your child.
You can't include your child on your policy if they are a car's main driver
Again, this is important. If your child is using their own vehicle, you can't include them on your policy. If they are the vehicle's main driver, they will need to be the insurance policyholder. This will be expensive. Young, inexperienced drivers pay a lot more for car insurance. So if you're planning on buying them their own car, it will probably pay to hold off until they're on a restricted licence (at least). As on a learner licence, they won't be able to drive without you anyway.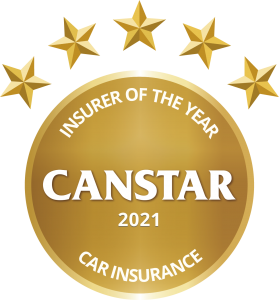 Compare car insurance with Canstar
If you're looking for car insurance for a learner driver, it pays to shop around. Some insurers focus their policies on certain demographics and therefore may be better suited to different age brackets. And some may offer better terms and deals when adding a learner driver to your own policy. You can also look at things such as multi-vehicle and multi-policy discounts. And then there are factors like customer service, ease of claims, and value for money. All of which you can find out by comparing providers with Canstar.
At Canstar we compare car insurance providers to help you find the best value. We also award the best our Insurer of the Year Award, and recognise great car insurance providers with awards for Most Satisfied Customers and Outstanding Value. To learn more about our car insurance awards, or to start comparing car insurance providers, simply hit the button below:
---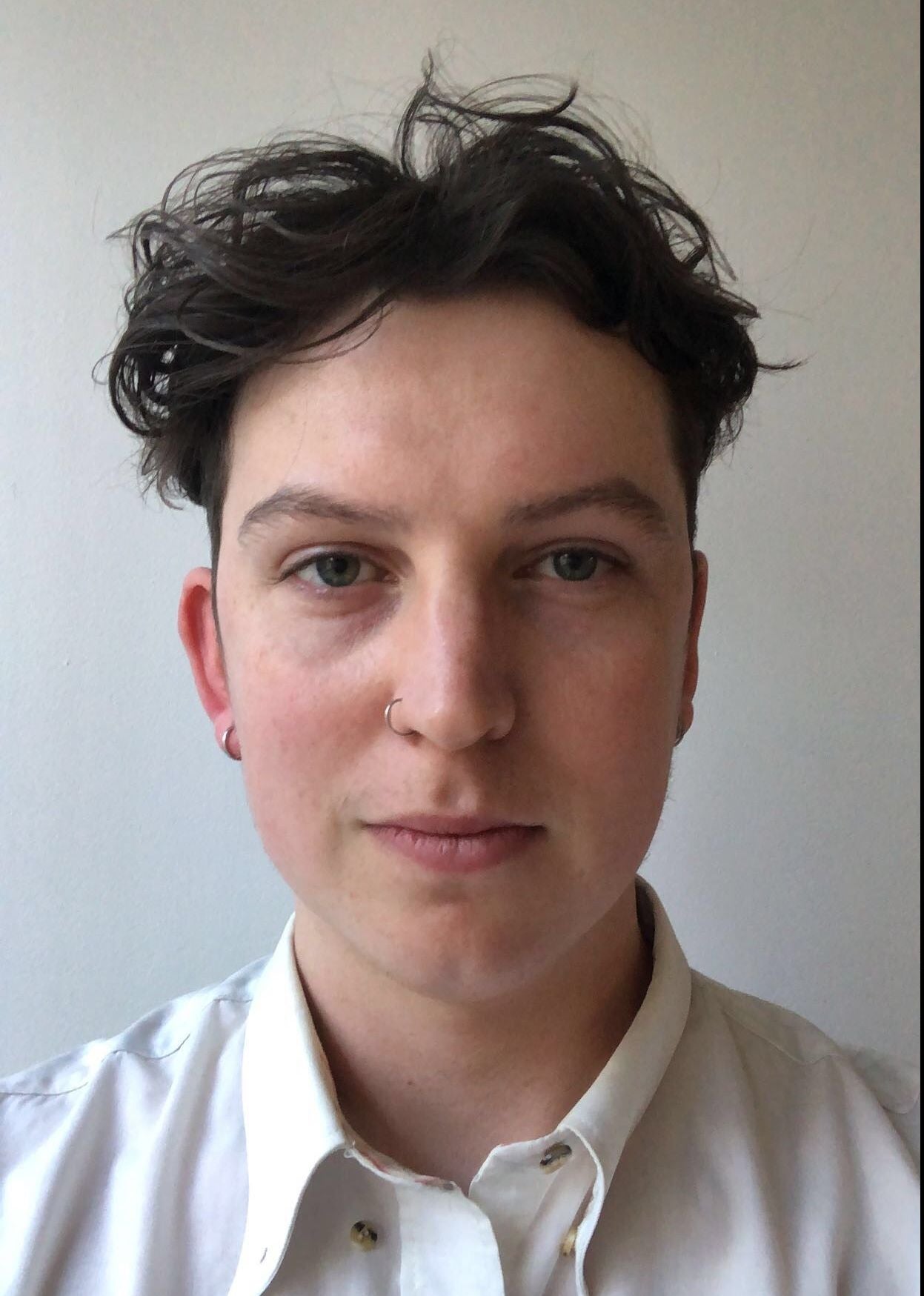 About the author of this page
This report was written by Canstar Content Producer, Andrew Broadley. Andrew is an experienced writer with a wide range of industry experience. Starting out, he cut his teeth working as a writer for print and online magazines, and he has worked in both journalism and editorial roles. His content has covered lifestyle and culture, marketing and, more recently, finance for Canstar.
---
Enjoy reading this article?
You can like us on Facebook and get social, or sign up to receive more news like this straight to your inbox.
By subscribing you agree to the Canstar Privacy Policy