New Zealanders believe fingerprint scanning to authorise payments is the way to go when it comes to digital payment security
Nearly three in four New Zealanders (72%) believe mobile and digital payments are a secure payment method, a new Visa survey reveals.
The credit card company surveyed 1000 New Zealanders about digital payment methods in its monthly "Monthly Perceptive Omnibus" survey.
"It's often the case that experiencing is believing and, as new payment technologies like Visa payWave, mobile wallets and Visa Checkout become the norm, the perceived risk lessens over time," Sam Gianniotis, Visa chief risk officer Australia, New Zealand and South Pacific says in a media release.
"Our research shows us that, as the proliferation of devices across all aspects of our life increases, so too does the trust in the security enabling the payment experience."
Further, two in three New Zealanders (68%) of respondents believe using fingerprint scanning to make transactions decreases their risk of being a target of fraud, according to the survey. Fingerprint scanning is perceived as the safest way to prevent against credit card fraud.
Kiwis expect digital payments to be fast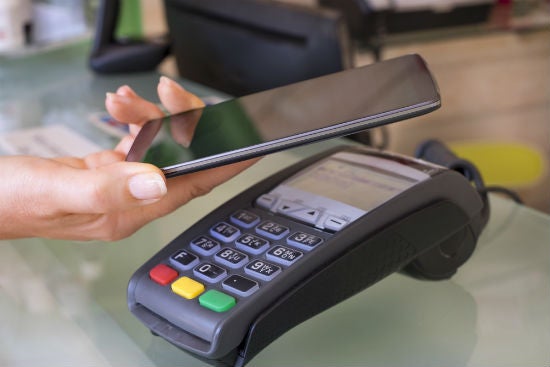 Innovation in the digital payment space is not just for innovation's sake and 98% of New Zealanders expect this payment technology to work quickly and effectively, Mr Gianniotis says.
"To succeed we must offer relevant, secure customer experiences that add convenience, subtract a pain point, or add value in a new way," he says.
"Payment innovations such as biometrics like fingerprint or retinal scanning add real convenience for consumers wanting fast ways to authorise payments securely, and this survey clearly shows the appetite for this technology in New Zealand," Mr Gianniotis says.
How New Zealanders think fraud can be prevented
Here are some of the main ways Kiwis believe fraud can be avoided:
Scanning fingerprint to confirm or validate payment.
Not leaving wallets or handbags unattended.
Using a variety of pins or passwords for accounts.
Updating anti-virus software on computers or smartphones.
Always using a passcode to access smartphones.
Only carrying cards when you know you're going to purchase something.
The international fraud awareness week has just wrapped up (13-19 November), reminding consumers to be vigilant with credit card payments to protect themselves against fraud.