Raising New Zealand's retirement age to 67 would save an estimated $3.5 billion and bring standards in line with the rest of the world, the Commission for Financial Capability says.
The commission recommends increasing the current retirement age of 65 to 67 over an 8-year period, according to a 19-page document on retirement policy recommendations, released on 14 December.
The treasury estimates the age increase would amount to approximately $3.5 billion in Government savings by 2034, a 10% reduction in Superannuation spend.
"Internationally, the age of eligibility has been increasing, with 67 the new norm for state pensions," the commission says.

"This is in recognition of increased longevity and a larger number receiving state pensions, which has put pressure on the fiscal sustainability of pension systems."
The change would be incremental – starting in 2027 – increasing the eligibility age by three months in the first year, the commission proposes.
Many people are already working past the age of 65, with 43% of all 65-69-year-olds still in the workforce, the commission says.
Additional support would need to be available to those unable to work past the age of 65.
Source: Commission for Financial Capability, input by CANSTAR
Increase resident threshold to be eligible for superannuation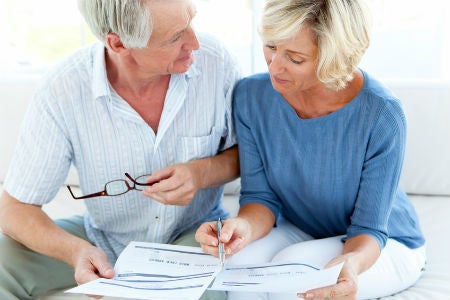 Those moving to New Zealand to set up home are in for a 15-year longer wait to receive superannuation if the commission's recommendations get the green light.
The current requirement for immigrants to receive Superannuation is to be a New Zealand resident for 10 years after the age of 20, including five years after the age of 50. The commission proposes upping this to 25 years.
Again, this is in line with international standards.
"Twenty-five years residency represents just over half a working life and would allow extended periods lived outside of New Zealand. The average OECD residency requirement is 26 years and many countries also require lengthy contribution periods to receive a full state pension," the commission says.
New Zealand and Australia currently have the lowest residence requirement in the OECD.
For new immigrants, the 25-year requirement would kick in immediately, the commission proposes, but the current 10-year rule would still apply to those already living in New Zealand.
KiwiSaver to be separated from superannuation 
Contribution levels to KiwiSaver will be widened, and the age of access to the retirement savings scheme separated from Superannuation, and those over 65 would be able to join KiwiSaver under the commission's proposal.
Two new employee contribution rates would be available under KiwiSaver and the minimum contribution rate increased from 3% to 4%.
Source: Commission for Financial Capability, input by CANSTAR
KiwiSaver fee disclosure proposal
KiwiSaver providers should disclose the total dollar cost of all fees on its annualised statements, the commission proposes.
However, in the case of the fees disclosure, this is not expected to kick in until 2018, following an announcement from commerce and consumer affairs minister Paul Goldsmith.
"Some providers have indicated they need to make IT system changes and will not be able to provide a dollar figure for fees by next year. The regulations will include a one-year transitional option for these providers,"Mr Goldsmith says in a statement.
"Providers not able to include a dollar figure for fees in 2017 annual statements will be required to disclose total fees as a percentage. All providers will be required to report dollar fees from 2018," he says.
The Commission for Financial Capability has released its recommendations for changes to KiwiSaver and New Zealand Superannuation as part of the 2016 review of retirement income policies.
The retirement commissioner reviews retirement income policies every three years.