Auckland is no longer the sole member of the half-million dollar property club, with asking prices shooting up in five other regions, Trade Me Property reveals.
Trade Me Property released its latest Property Price Index on 13 December, which measures trends and expectations of selling prices for residential properties listed on Trade Me Property.
This time last year, Auckland was the only region where properties had an average asking price above $500,000 – reaching that level six years ago, Trade Me Property head Nigel Jeffries says.
Now, properties in Bay of Plenty, Nelson, Waikato, Wellington and Northland have reached a minimum asking price of $500,000, kicking in at different stages over the past 12 months.
"The Bay of Plenty was the first region to join Auckland, nudging the bar in December last year while Nelson debuted in September. Then, in the last month alone, Waikato, Wellington and Northland have also joined the club," Mr Jeffries says.
Waikato prices resemble "proverbial hockey stick"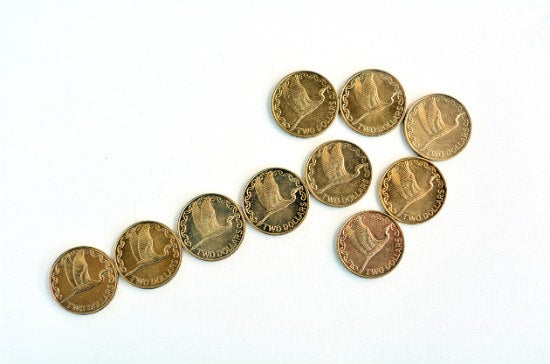 Asking prices for Waikato properties have been steady over the past few years but then shot up $100,000 in the past 12 months alone – up 27.4% to $501,100.
Waikato's increase in property asking prices over the past five years, "resembles the proverbial hockey stick", Mr Jeffries says.
"This spectacular appreciation of property stands in stark contrast to the period between 2008 and 2014 where average asking prices were unchanged at around $360,000. It wasn't until 2015 that the hill became a lot steeper," he says.
Asking prices in Auckland also increased by $100,000 over the past 12 months, but this equates to a lesser 13.4% increase, with the City of Sails already having the most expensive house prices in the country.  The average asking price in Auckland is now at $911,800.
But property insiders say the overheated Auckland market is "turning" with the rate of price increases steadying.
Auckland apartment prices on downward slope
According to Trade Me Property, asking prices for Auckland apartments are also on a downwards slope.
"A year ago, the average asking price of an Auckland city apartment blasted past $600,000, having soared up more than $150,000 in nine months. Over the past year, it's been quite a different story, with prices shunting sideways to hover around $575,000.
"In the past month, the average asking price has been stuck in the mud as the pipeline of new inventory remains very strong – more than 500 new apartment listings hit the Auckland market in the last month."
Wellington exceeded the half-a-million dollar asking price in November, increasing by 10.6% in the past 12 months to hit an average asking price of $508,850.
Nationwide, asking prices have increased by 9.8% over the past 12 months to hit $624,850.
The Trade Me Property Index refers to asking prices, not necessarily the price properties sold for on the market.