Traditional banks are losing relevance with customers, but financial advisor EY believes personalised services will help win back the market.
EY has released its 2016 Global Consumer Banking Survey based on responses from 55,000 consumers worldwide about their attitudes towards banking.
Some 75% of consumers use a traditional bank with branches as their main financial provider, but 40% are turning away from these banks in favour of alternative – often digitally based – providers, according to the survey.
Consumers are demanding increased availability to banking services, as well as tailored advice. This is where banks need to focus to regain customers, EY suggests.
Specifically, banks should focus on:
Building and earning trust by doing the right thing for the customer and providing unbiased high-quality advice.
Tailoring propositions to different kinds of customers.
Rethinking distribution and customer engagement, including the role of branches.
Innovating like fintechs to simplify products and delivering simple customer experiences.
Based on EY's "bank relevance index" across 32 markets, relevance is at 75.1 out of a possible 100, with competition being the biggest obstacle to the relevance of traditional banks.
Source: EY, input by CANSTAR 
Customers have diminishing trust in banks – but they can win it back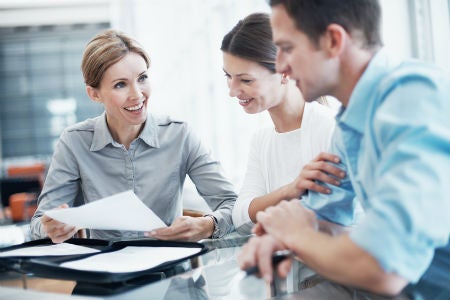 Surprisingly, Nigeria has the highest percentage of customers who believe banks will keep their money safe, at 71% – but only 36% of the Nigerian customers believe the bank will give them unbiased advice.
"Customers have diminishing trust in their banks. They broadly do trust banks to look after their money securely across markets, but few have complete trust in their banks to give them unbiased advice that puts their interests first," EY states in its report.
Traditional banks are lagging behind digital-only banks and fintechs when it comes to customer trust, transparency in fees, providing unbiased advice and recommending products that are in the customer's best interests.
But it's not all doom and gloom. If banks expand their offering beyond selling a product, they'll likely regain some favour, EY says.
"Banks are in a unique position to play a broader role in their customers' lives than they do today. For example, rather than just selling them a mortgage, banks are well placed to help customers to prepare to purchase a home, search for a home, navigate through the home buying process and move.
"Beyond this, banks can assist customers with the products and services they will need once they become homeowners. Becoming a valued partner to customers in major life events will help regain customer trust and restore their relevance."
Source: EY, input by CANSTAR 
Digital knowledge does not always equal financial knowledge
While customers are increasingly using digital financial services – digitally savvy customers are not necessarily financially savvy – and vice versa, EY says.
For example, 82% of customers surveyed go online first to buy a new product or service but about 60% say they prefer to visit a branch or talk to bank staff on the phone to make the purchase or to get advice.
In addition, 44% of customers say they would distrust a bank without physical branches.
Digital does not replace the human experience, so banks should reconsider rapidly closing branches, EY says.
"Competitive rates and fees matter, but the allure of a better customer experience is what pulls customers away to non-bank competitors."