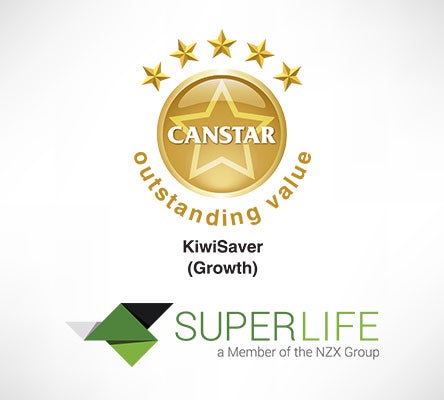 We caught up with SuperLife for a Q&A on investment choices and timing.
Q: From your customer feedback, what are the important things that customers look for in a fund?
A: SuperLife has a reputation for providing low fees and high quality service.  We have always argued that members in choosing a KiwiSaver scheme should first identify the scheme that has the funds and options that suit them today and will accommodate their changing needs as they move towards retirement and then into retirement.  After that, fees and service become the important criteria.  The feedback we get from members is consistent with this and members appreciate the analysis they can do on our mySuperLife member website.
Q: I note that parents can open KiwiSaver accounts for their children – do many people do this?
A: SuperLife has always had a high number of parents opening KiwiSaver accounts for their children and the low costs and flexibility of SuperLife made this attractive.  Now, with the removal of the $1,000 kick start we expect fewer children to be enrolled before they start work and are eligible for the employer subsidy and the government annual member tax credit.  Where parents have been looking to save on behalf of their children they have tended to open a separate "myFutureFund" account under our superannuation scheme product.
Q: Superlife offers a large range of investment options. What are some of the more popular options? What would be proportion, roughly of those choosing sector-specific over those choosing managed or mixed funds?
A: The majority of members invest in the life style option known as AIM Age Steps which has been designed for an investor genuinely saving for their retirement and wants the risk automatically managed as they approach retirement.  However, each of the 29 investment options are popular.  Approximately 20% currently use the single sector options and create their own strategy.  These are increasingly the higher balance members.
Q: Superlife is also one of the few to offer socially responsible investing– is it a popular option with your customers?
A: SuperLife sets out to provide a high quality, low cost and flexibility investment vehicle that empowers its members to take control of their financial lives and retirement savings.  As part of this, having a socially responsible option (Ethica) is important and it is the investment option adopted by an increasingly number of members.  Ethica is unique as it engages with members.
Canstar congratulates SuperLife on its Outstanding Value achievement