Put down the feather duster and get yourself ready for a financial makeover. Otherwise,  you could do yourself out of serious cash savings
Yes, having a budget is a sure-fire way to keep you accountable for your spending and to find out where you can trim some of the fat. But it's far from the only step you can take. With the help of Canstar research, let's take a look at how cash can be hiding in places other than under the couch cushions.
Top up your KiwiSaver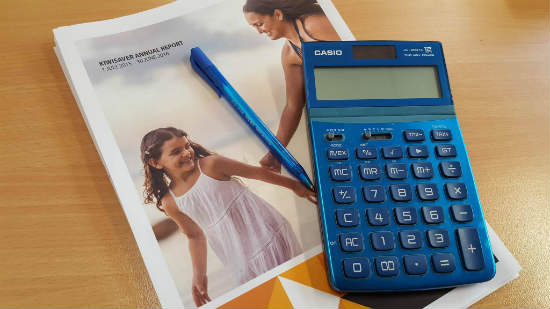 When was the last time you thought about what KiwiSaver fund you belong to, your contribution rate, or how much you're paying in fees?
In an age where future superannuation entitlements are up for debate, the government-initiated KiwiSaver savings scheme is likely to be a serious financial buffer.
It's well worth your while to keep a tab on your KiwiSaver account, as this is your retirement nest egg. And for some, it could also be the ticket to home ownership. Canstar has stacks of information about the different mix of assets each of the 25 providers invest in, an explanation of the risk profiles of investors and, of course, the fees charged by the various KiwiSaver scheme providers.
With government tax credits paid out each year, and perks such as first home buyers being able to delve into their KiwiSaver fund, this savings scheme is a big part of your overall financial future. So make the most of it!
According to the Financial Markets Authority's (FMA) 2017 annual KiwiSaver report, 58,253 investors transferred $529.3 million to another provider, over the past year. A further 16,902 members transferred $173 million to a different scheme, but who stayed with their existing provider.
The key to making a smart switch – if you decide to switch at all – is to consider the impact of factors such as fees, which can chip away at your overall return. Have a look at how fees for your fund type compare among other providers.
But, its not just about choosing the right fund. Once you're a member, regular contributions are vital to make the most of the investment. According to FMA's latest report, 1.1 million members were not contributing to their funds. Not contributing means they have not made a contribution in the two months prior to 31 March, have failed to make contracted payments or are on a contributions holiday.
Of the non-contributing members 428,836 were either under the age of 17, or over the age of 17 years, so this needs to be taken into account. But the figures still suggest hundreds of thousands of KiwiSaver members are likely missing out on the full benefit of their investment.
Review your home loan

Reviewing your home loan is a key step in debt management and a money project that could save you big bucks. There's potential to save by shopping around for a sharp rate, and by picking the right loan make-up, to suit your own needs.
Canstar research reveals some examples of how rates and terms can affect your repayments. The latest home loan star ratings report compares 54 products from 10 providers. There are some sizeable differences in repayment costs.
Let's take a look at fixed home loan rates in 2017 as an example. Rates are based on repayments for a $400,000 home loan, with an 80% LVR and P&I interest repaid over a 25-year period, as at 21 March 2017.
You could stand to save thousands depending on the type of fixed home loan you opt for. The maximum rate for a 1-year fixed residential home loan is 4.99% per annum, which works out to $2336 in monthly repayments. However, if you opt for a 5-year fixed residential home loan, at a maximum rate of 6.09%, you stand to pay $2599 in monthly repayments. This works out as $263 more a month, or $3156 more a year, compared with the 1-year fixed rate.
Saving thousands of dollars over the year sounds pretty appealing, right? But there are some important points to consider when choosing a home loan type/length. If you choose a one-year fixed rate, for example, yes, you might pay less in monthly repayments, but who knows what rate will be available on the market after that year?
On the other hand, fixing for a longer period may mean you miss out on rate specials over that fixed rate period. Unfortunately, choosing the length and type of home loan to take is up to you, there isn't an exact science to follow. But, comparing these rates will help you stay informed – and better prepare you should you choose to negotiate with lenders about rates
Regardless of what home loan type you choose, make sure you scan the market to ensure you're getting a fair deal.
Check your credit card interest rates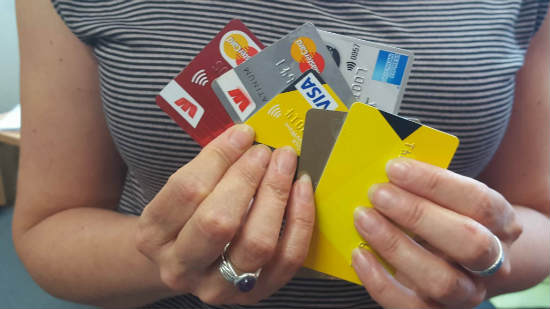 Take it out of the "too hard" basket and check that your credit card fits in logically with your personal financial planning. The same goes with choosing an appropriate credit card rewards scheme. This boils down to asking yourself how much you spend on your card each month, and how easily you find debt management when it comes to paying off the card in full.
There are several different types of credit card borrowers. You can read more about the different types on our website – and also get some tips to DIY your personal financial planning based on your spending habits.
Make personal financial planning a priority
Getting a grip on how much you're worth, how much you can save with a few smart moves and how close you are tracking to your budget, means taking control of debt management – and a greater pool of savings.
More budgeting and savings tips
Enjoy reading this article?
Sign up to receive more news like this straight to your inbox.
By subscribing you agree to the Canstar Privacy Policy