Co-author: Dhayana Sena 
The concept of retirement means many different things to many different people. Whether it is the opportunity to travel, to spend time with the grandchildren, to start a grand new project, to potter restfully or to dabble in mixture of all of the above, retirement is a time to be free.
Above all else, retirement should be a time to be free of financial stress. So, before you embark on your next adventure, here are some things to think about. 
Things to think about prior to retirement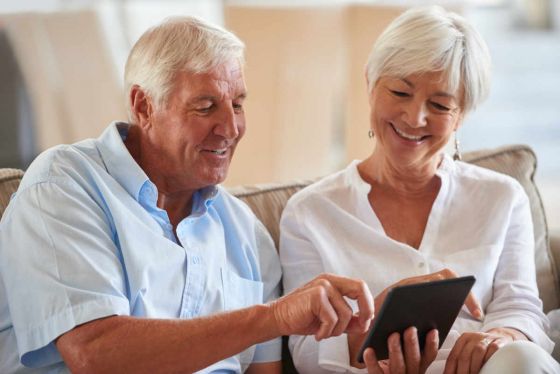 1. Have a plan as to what you will do when you retire

Retirement isn't a short-term affair. Instead, it's something that goes on for the rest of your life so it's important to look beyond the big European tour and really think about what you intend to do in retirement on an ongoing basis. What will you do once you've travelled the world, or completed those DIY projects? 
Having a plan of action will not only help you make the most of your retirement years but will also help to determine your financial requirements. 
2. Understand what a budget is and work to it
While budgeting is recommended at any age and stage of life, it is particularly important once you retire as your nest egg is finite. If you choose to live a lifestyle that well exceeds your means, you may run the risk of having unexpected expenses creep up on you. 
Understanding what a budget is, working out a budget that suits your needs, and sticking to it strictly, will help you to avoid financial pitfalls. 
3. Plan for expenditure on capital items
Homes, cars, appliances and other such belongings all age, along with their owners. How will you fund the costs of repairing or replacing these necessities when the time arises? 
Whether it's a new refrigerator, a new roof or a new car, it's best to ensure that your budget allows for periodic capital expenditures as the years go by. 
4. Discharge debts before you retire
Retirement is not a time to have debts – not even investment debts – as the tax deductions are likely to be minimal. 
It's best to settle as much of your debts as possible, well before approaching retirement. This way, you won't have the financial burden of paying off any debts hanging on your head as other expenses come up. 
5. Consider whether you want to leave an estate to your children
As you approach retirement, you might be considering leaving a financial estate to your children. It's beneficial to consider the impact such decisions can have on the finances available to you in your retirement. 
Talk with experts in the field and weigh up the pros and cons of leaving an estate to your children. 
In that same respect, think about what financial advantageous there are to downsize your home. 
A healthy body not only helps to retain a healthy mind, but it can hopefully help you avoid any sharp rise in medical expenses as your body ages. 
Where gym memberships do not suit your budget, there are other ways to keep fit and healthy, such as going for regular walks, practicing yoga at home, or even participating in free group exercise classes that are often available at community centres. 
7. Cover your children's 'risk'
Ensure your children's risks are well taken care of, such as health or family issues, so that you're able to avoid having them back on your doorstep. 
Retirement funds are often completely eroded in situations where children return to the fold after a marriage breakup, serious health problems or where a child goes bankrupt. 
To avoid such financial devastation, retirees ought to seek legal advice on asset protection. 
8. Understand your social security entitlements
The eligibility requirements for the various aspects of social security can be complex and depending on your personal situation you may be eligible for one of more benefits. The Ministry of Social Development has excellent online information and you can download the Services for Seniors brochure here.
9. Make sure your KiwiSaver is in order
First things first, to make the most of your KiwiSaver savings, double check that you are enrolled in the right type of KiwiSaver fund that suits your needs. Compare KiwiSaver funds here.
Compare KiwiSaver funds with Canstar
Every stage of life comes with fantastic experiential gifts – including retirement. Ensure that you plan ahead to make the most of it.
While NZ Super may provide for basic standards of living in retirement, it may not be enough for the kind of retirement lifestyle some Kiwis want. Depending on your personal situation, Work and Income states that NZ Super typically provides $822.30 for singles and $632.54 each for couples, fortnightly after tax, which is barely enough to cover basic living costs. 
Having a KiwiSaver account doesn't affect your eligibility for NZ Super or reduce the amount of NZ Super you would be entitled to. Instead, KiwiSaver savings complement NZ Super payments to provide you with a little extra for a better standard of living in your retirement. 
When can you withdraw  KiwiSaver funds?
Though New Zealand does not have an "official retirement age", you become eligible to access the money in your KiwiSaver account at age 65. This is only on the condition that you have been enrolled in a KiwiSaver scheme for at least 5 years. So, what are you waiting for? Set aside some time to review your KiwiSaver scheme and fund, the extra savings could be just the boost you need for your financial freedom in retirement. 
Compare KiwiSaver funds with Canstar
Featured image: Shutterstock: Ruslan Huzau