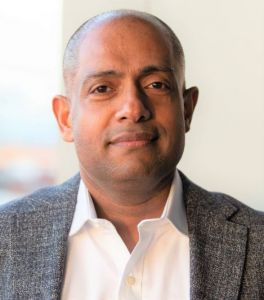 In the light of the Retirement Commissioner's recent recommendations for changes to KiwiSaver, Canstar General Manager Jose George explores what they mean for KiwiSaver members and how they could help improve the country's savings habits.
New Zealanders are notably lax at saving for old age, so the recent recommendations from the Retirement Commissioner are likely being welcomed by many.
One surprising point – that we don't need to raise the age to get super – is capturing the headlines. But recommendations around KiwiSaver are equally intriguing, and will have a significant impact on our country's savings habits and economy if implemented.

The report is responding to New Zealanders' existing habits and changing work lives.
Kiwis are increasingly turning to "gig" work, as they seek flexibility and lifestyles that match their family or personal needs.
However, such work often has reduced incentives to save. Without an employer to contribute regular amounts to KiwiSaver, bad savers can get even worse.
In part to tackle these trends, the Commissioner has recommended the government contribute up to $2,000 annually, putting in $2 for every $1 put in by KiwiSaver members and paid monthly. This is far higher than the maximum $521.43 contribution KiwiSaver members currently get from the government, which is paid annually, for up to 47 years. The $2,000 contribution is limited to 12 years.
Further, the Commissioner has recommended a "small steps" default setting with any provider, that increases member contributions by 0.5% each year, from the minimum 3% up to the maximum 10% contribution. Such a small increase could go unnoticed by working KiwiSaver members, while delivering significant benefit during retirement.

Proposals related to removing fees on low balance KiwiSaver funds, removing the six-month residence requirement for first home withdrawals, and collective borrowing for mortgages, amongst others, are also interesting and potentially worthwhile.
The ideas are smart. They offer far greater incentives to save, and to save now. The recommended government contribution would make a real and noticeable difference on a monthly basis.
It could get KiwiSaver members more engaged with their savings as they watch their funds grow, and perhaps explore ways to maximise return based on their life stage and needs. And in due course, it will set up our ageing population with a lifestyle they are able to enjoy in old age, without unnecessary financial stresses.
But, like any recommendations of this sort, the devil is in the detail. These proposals, in addition to a number of other recommendations already tabled by the FSC and others, could result in material changes to the KiwiSaver scheme and its members. Discussions will now begin in earnest, but it seems likely we will be waiting a while before any recommendations are signed off as policy. It also remains to be seen whether this government-supported encouragement can drive a change in KiwiSaver habits, particularly for those in self-employment. 
So, we suggest you don't wait around for this extra cash windfall, but see if you can find a few more dollars to put into your KiwiSaver now.