From April 2018, all KiwiSaver providers will display their fees to members as a dollar figure for the first time, the Financial Markets Authority has confirmed.
This change is the result of a collaboration between the Commission for Financial Capability (CFFC), the Ministry of Business, Innovation and Employment and the Financial Markets Authority.
Financial bodies have called for greater transparency around KiwiSaver reporting for members and this led to the CFFC recommending to Government that fees are shown as a dollar figure in statements.
Want more finance tips?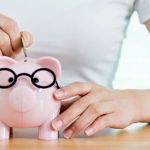 Sign up to receive more news like this straight to your inbox.
By subscribing you agree to the Canstar Privacy Policy
Canstar researches, compares and rates KiwiSaver providers and funds. Canstar looks at both the fee levels and the features and performance of the schemes and funds.
Remember that, while fees are undeniably an extremely important part of selecting a KiwiSaver fund, there is more to the picture when it comes to making such a significant investment decision.
Canstar recaps key points to consider when selecting a KiwiSaver provider, scheme and fund:
What to consider when choosing a KiwiSaver provider
KiwiSaver members should remember fees are only part of the investment picture, there is more to take into account. For starters, it's understandable there will be some fees attached, given you're paying for someone to manage and invest for you.
Another point to remember when considering fees and fund type/KiwiSaver provider is that you need to compare like with like. For example, comparing a conservative fund with a growth fund will not necessarily give you a clear picture of the fee environment. The more growth assets in a fund, the more expensive it is to manage and, therefore, you'd expect the fees to be higher in these fund types too.
In general, you can expect a better long-term return from growth assets; the higher the risk, the higher the potential returns, but also the higher the potential losses can be.
But what is up to you, is checking you are getting value from those fees and that you are checking the KiwiSaver market to see what's out there.
While you're checking your KiwiSaver balance online, for example, why not have a look at what is happening in the KiwiSaver market and compare providers?
Compare KiwiSaver providers
Enjoy reading this article?
Sign up to receive more news like this straight to your inbox.
By subscribing you agree to the Canstar Privacy Policy